It's an important week for Bitcoin and cryptocurrencies. Because this week, the US Federal Reserve (FED) will announce its interest rate decision.
Even though the US inflation data announced last week came above expectations, BTC remained calm and maintained the level of $ 26,000.
In addition, since there was no catalyst to move BTC and altcoin prices upwards, BTC was traded between $ 26,000-27,000.
However, analysts warn that prices may move downwards, stating that the FED's interest rate decision may put pressure on risky assets such as cryptocurrencies.
Speaking to Coindesk at this point, eToro analyst Simon Peters said that the FED's interest rate decision may put downward pressure on risky assets such as crypto.
"Important data from the UK and the USA are expected. At this point, while we expect the central banks of both countries to announce new interest rate decisions at the end of this week, the markets may act tense in the next few days.

Although inflation is falling in both economies, there are signs that this decline may not be fully felt yet.

Like other risk assets, cryptocurrencies are sensitive to interest rate expectations.

Therefore, any harshening in central banks' statements could lead to a decline in investor sentiment."
At the time of writing, Bitcoin has risen above $27,000 again and continues to trade at $27,150.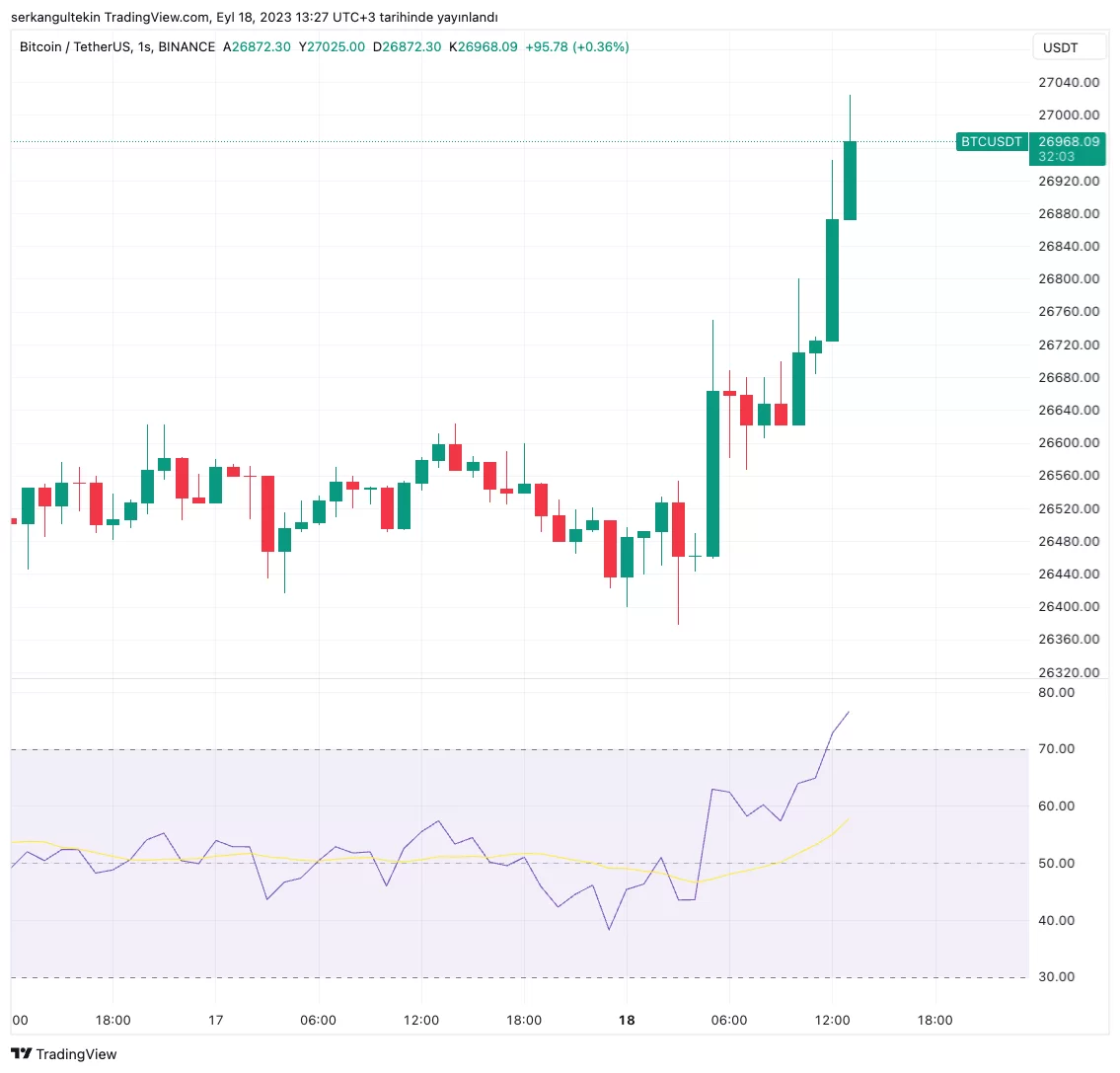 *This is not investment advice.