On Tuesday, May 23, the world's largest cryptocurrency Bitcoin (BTC) came under some selling pressure and is currently trading 2.32% down at a price of $26,748 with a market cap of $518. Over the last few weeks, the weekly trading volumes for Bitcoin and crypto have touched their historic lows.
As of now, investors remain confused as to where is Bitcoin heading from here. On-chain data, however, shows some optimism on the charts. Checkmate, the lead on-chain analyst at Glassnode recently reported that Bitcoin's sell-side risk ratio has touched an all-time low.
This shows that investors have been reluctant to spend their Bitcoins, either in profit or loss, within the current price range. Typically, this happens when sellers get exhausted on both sides, suggesting that big moves are coming ahead.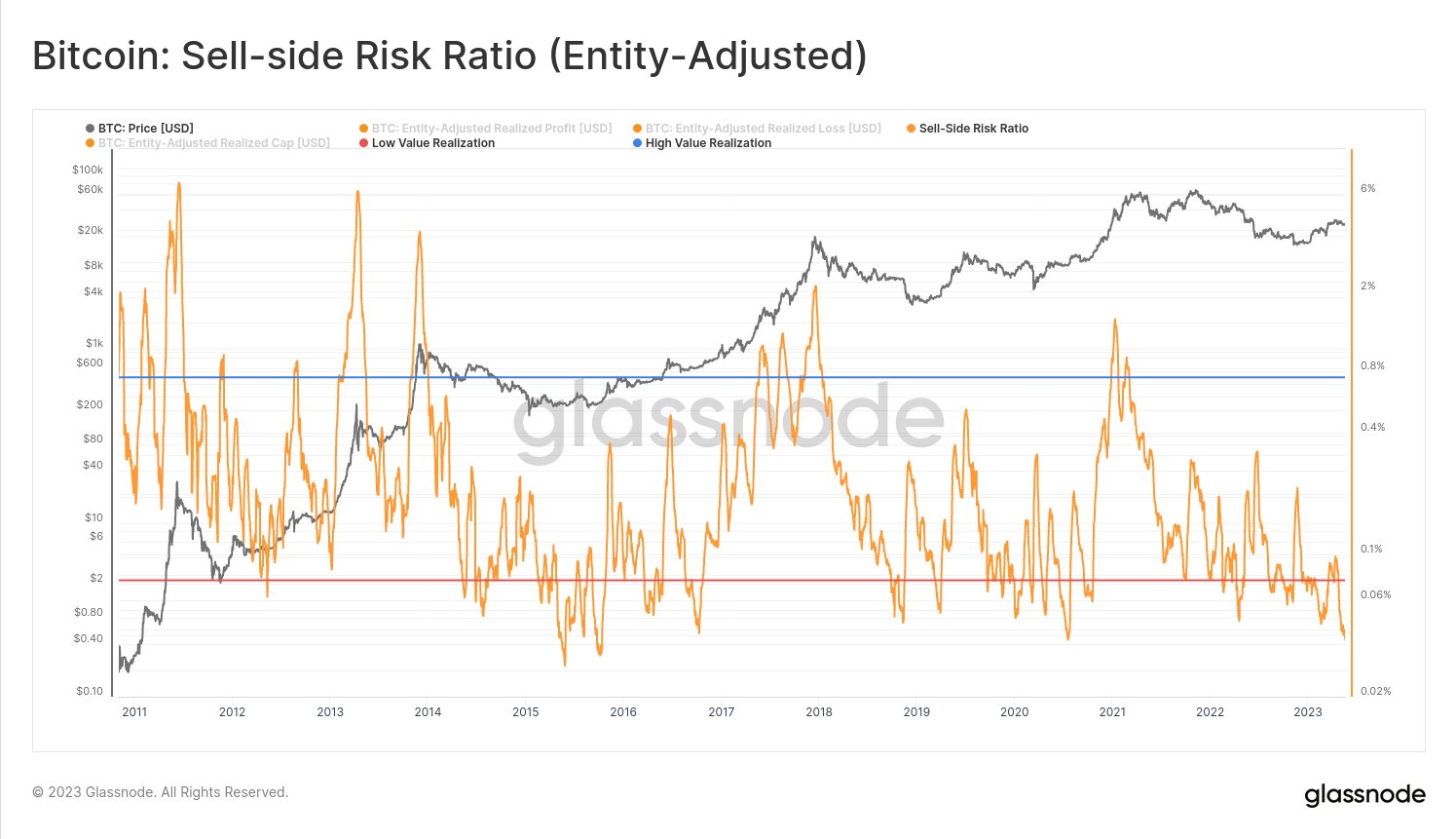 Courtesy: Glassnode
Furthermore, on-chain data from Glassnode also shows that as trading volumes and liquidity decline across the crypto market, volatility is around the corner. "With price ranges compressed, and on-chain transfers at cycle lows, $BTC is unlikely to sit still for very long," it adds.
Bitcoin Exchange Inflows
Glassnode explains that major Bitcoin inflows at the exchanges are at their cyclical lows of $1.65 billion. This is the lowest value since the start of the primary bull market. This large compression in the exchange inflows typically hints that "structural market liquidity remains extremely low".
This could be probably due to major market makers like Jane Street and Jump Crypto recently decided to exit the US market citing a lack of regulatory clarity. "With an increasingly illiquid market, with very thin order books, the likelihood of market volatility largely increases," notes Glassnode.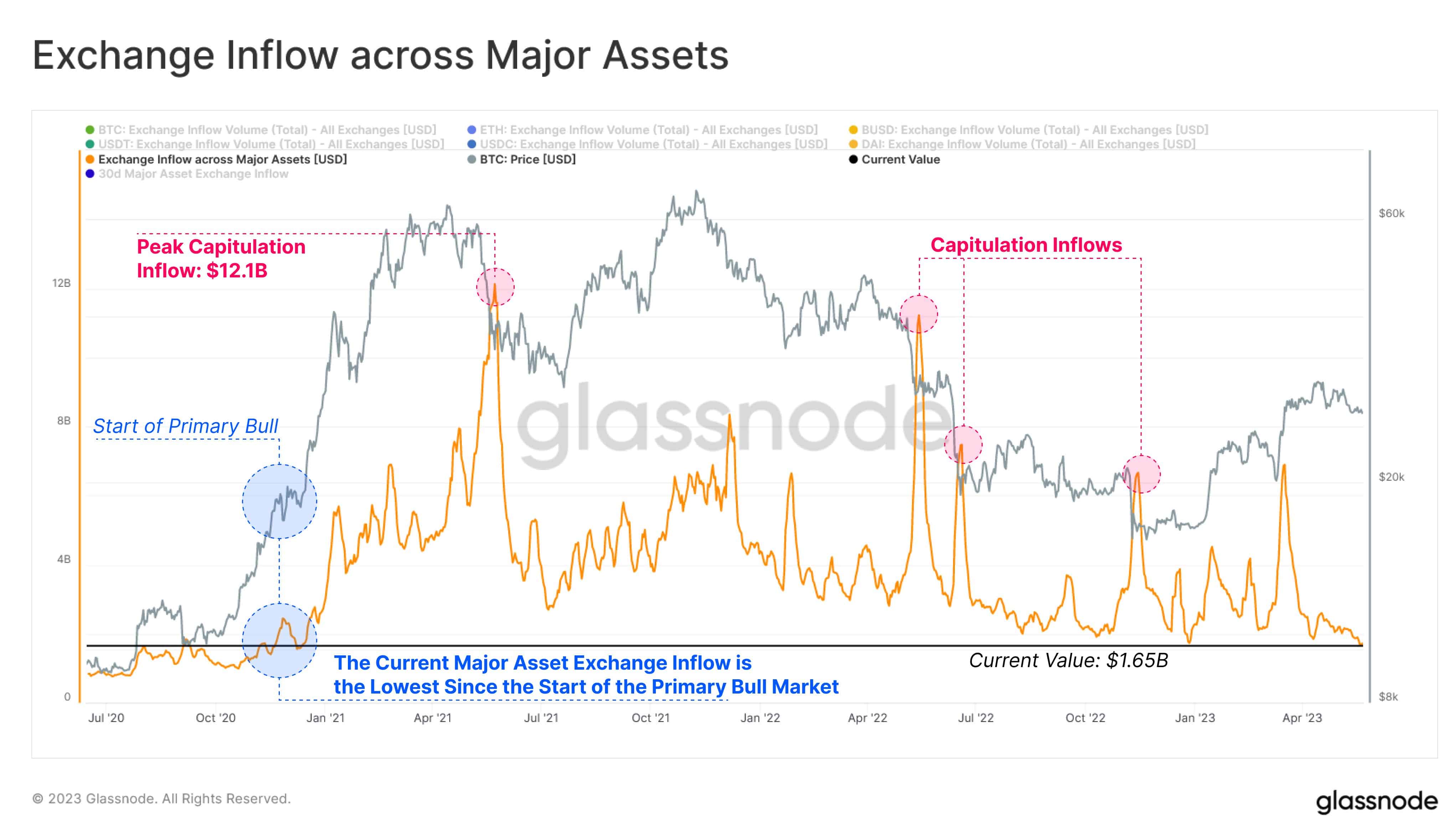 Courtesy: Glassnode
After a strong rally earlier this year, Bitcoin has failed to break past the $30,000 level on the upside. Since then, it's been under constant selling pressure so far. It will be interesting to see whether manages to hold $27,000 or slips further from here.