Recently, the Bitcoin Strategy Platform, a leading provider of tools and resources for Bitcoin (BTC) traders, announced the addition of a dedicated macro section to provide users with live access to the Global Liquidity chart.
The chart combines the M2 money stock of the top ten largest economies to deliver a comprehensive view of the amount and flow of fiat currency in the global economy. It is also an essential tool for BTC traders because it provides a macro perspective on the Bitcoin market.
According to the chart the platform shared with the crypto community on Thursday, the M2 money stock of the top ten largest economies, including Great Britain and the EU, is nearly above $100 trillion.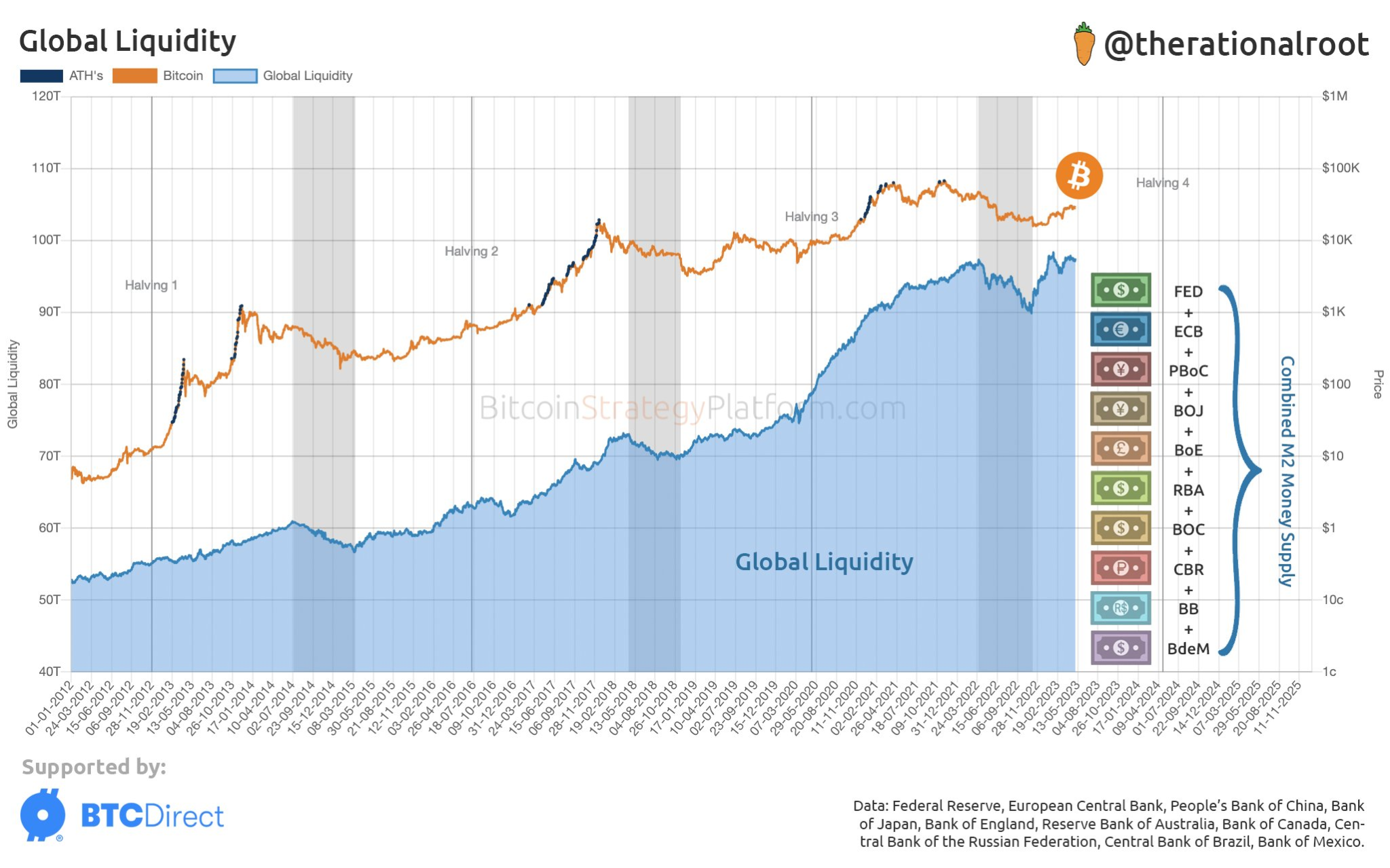 Source: Bitcoin Strategy Platform
While the above chart illustrates that the amount of fiat currencies in circulation is increasing, putting downward pressure on their value, it depicts a positive outlook for Bitcoin, a deflationary asset with a limited supply.
The graph showed that the price of BTC is expected to exceed $100k after the fourth halving cycle coming up in April next year. Notably, a Bitcoin halving event occurs once in four years when the reward for mining Bitcoin transactions cuts in half, reducing the rate at which new coins go into circulation — positively impacting its price.
Early this year, experts consistently argued that the bear market was concluding, urging investors to buy low on time. According to the market tracking platform, CoinMarketCap, Bitcoin crossed the $29K price point this week, having traded in the red in the past few weeks.