If Bitcoin (BTC) were a country, it might be one of the biggest in the world. That's according to Jeff Booth, general partner at Bitcoin venture fund Ego Death Capital and author of "The Price of Tomorrow." Cointelegraph spoke to Booth to better understand–and visualize–the state of the Bitcoin movement in 2023.
Booth sat down to enjoy a pint and a chat about Bitcoin in Bedford, a small suburban town that has attracted Bitcoin advocates and key opinion leaders from all over the world. Booth commented on the emergence and resilience of the Bitcoin community in the 2020s decade and how people can get involved personally.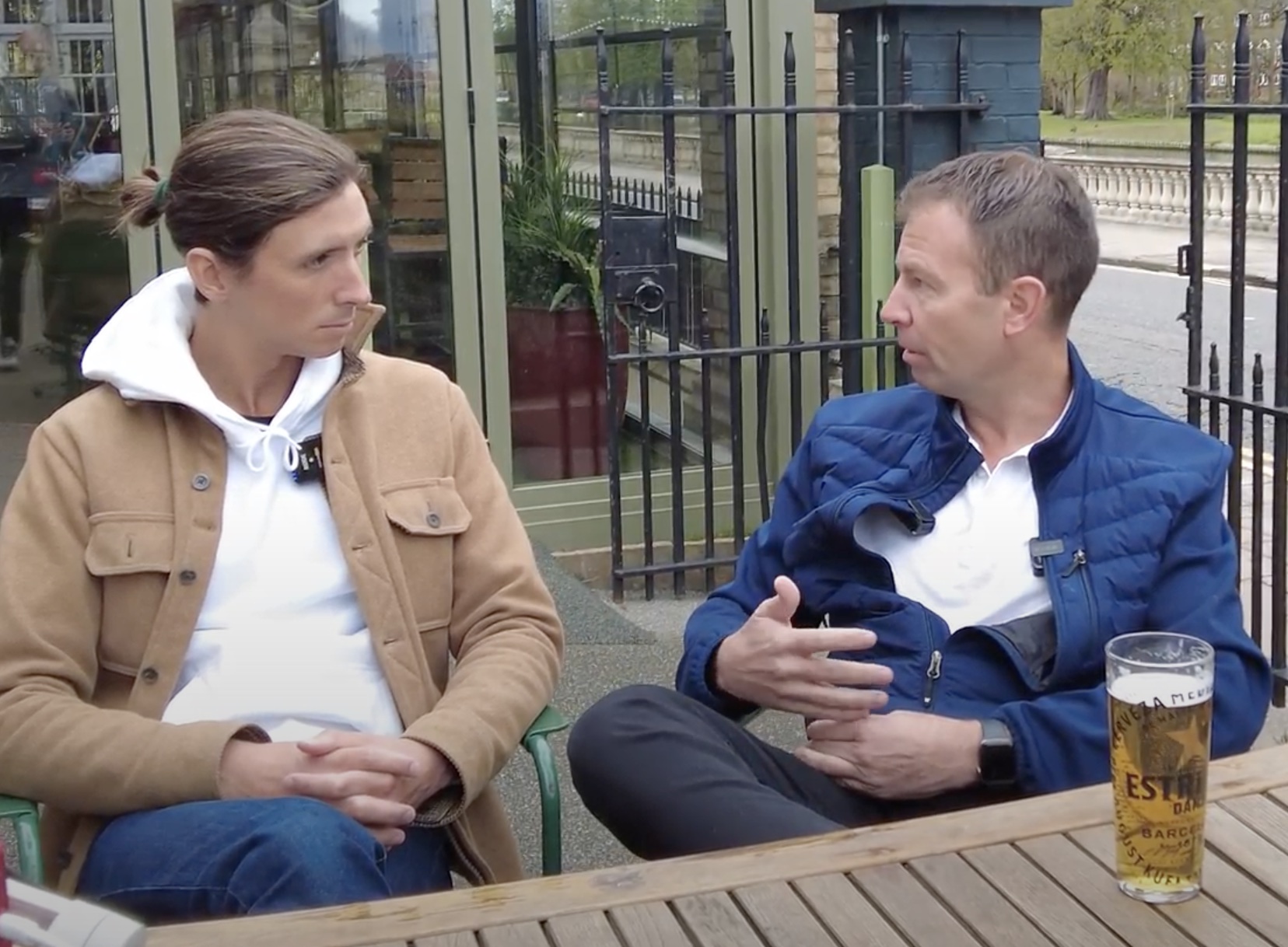 Jeff Booth (right) speaks to Cointelegraph's Joe Hall
Booth suggested that the Bitcoin community could usher in a fundamental change to the world if its members dedicated more of their time to the cause. If all of those people just said, I'm moving and spending more of my time in this to massively step-change the adoption rate, Booth told Cointelegraph.
The Bitcoin HODLers, those that "hold" onto their Bitcoin in the hopes of the currency one-day reaching mass adoption, are the backbone of Bitcoin. However, if more of those people could actively use their Bitcoin, the movement could pick up steam and reach its goal faster, Booth argues:
"It would be staggering if the people that were just holding as a hedge decided, I'm going to advance, I'm going to spend more time in the world I want to see and move their time and attention there. The world would move there. I saw it in myself."
From simple steps such as asking if merchants accept Bitcoin to choosing to accept Bitcoin as a preferred means of exchange at businesses, there are certain moves that people can make in order to further the cause. In-person Bitcoin meetups also contribute. Booth commented on the impact of the Bitcoin-themed Real Bedford football team; it's a means of introducing Bitcoin to a wider audience:
He's [Peter McCormack is] using this vehicle to advance a whole bunch of other stuff, which is really cool.
Peter McCormack told Cointelegraph in a separate interview that the Bitcoin movement in 2023 isn't just about Bitcoin: "It's Nostr, it's Bitcoin, it's mainstream media lies, it is poor governance and regulation." NOSTR is a decentralized protocol championed by Bitcoin advocates. The NOST applications such as Damus, seek to compete with Twitter and other popular social media platforms.
Booth shared that there are more and more ways to use and engage with Bitcoin since his initiation into Bitcoin–sometimes referred to as taking the "orange pill." The Canadian observes that the payments network, the Lightning Network, and Fedimint, a solution for shared custody, present more ways for Bitcoin enthusiasts to get stuck in. Moreover, a lot of engagement and interaction within these Bitcoin subsets takes place online:
"It's amazing how many friends that I've actually never met–and I consider them close friends that over time you develop these relationships–these online relationships that you've never met."
That said, "There is something about meeting in person and spending that time going deeper doing this. Right, and there's something about that that can't be I don't think can be replaced online." Initiatives like McCormack's in Bedford help bridge that gap and encourage Bitcoiners to engage with the local community.
Related: What security? Bitcoin enthusiast cracks known 12-word seed phrase in minutes
Plus, given that Bitcoiners are currently distributed across the globe–with communities popping up in Senegal, Guatemala and Vietnam, Booth sees potential for local network effects to develop.
"How many Bitcoiners are actually just holding it and are waiting?" He asked.
"It would be staggering if just the people that were just holding as a hedge decided, 'I'm going to advance, I'm going to spend more time in the world I want to see' and move their time and attention there."
Ultimately, Booth concludes, "The world would move there."
This interview is part of an upcoming documentary about Bitcoin in Bedford shown on Cointelegraph's Youtube. Subscribe here.
Cointelegraph Magazine: Bitcoin in Senegal: Why is this African country using BTC?