Widely followed quantitative analyst PlanB believes that next year's Bitcoin (BTC) halving will likely send the crypto king to new all-time highs.
The quant analyst tells his 1.8 million Twitter followers that the stock-to-flow (S2F) Bitcoin model predicts that the top digital asset will soar more than 1,847% from its current value of $27,316.
The S2F has traditionally been applied to commodities like gold and silver. It predicts the performance of an asset based on the idea that the price increases as the asset becomes more scarce.
According to the analyst, Bitcoin will likely hit his massive target after the crypto king's halving, an event that slashes BTC miners' reward in half.
"My Jan. 12 prediction is in line with S2F model:
1) ~$32,000 is S2F 1 standard deviation band
2) ~$60,000 is S2F model value and just before halving (dark blue) BTC seems to hit S2F model values
3) $100,000 is the bottom of my $100,000-$1 million range around $532,000 S2F model value after 2024 halving."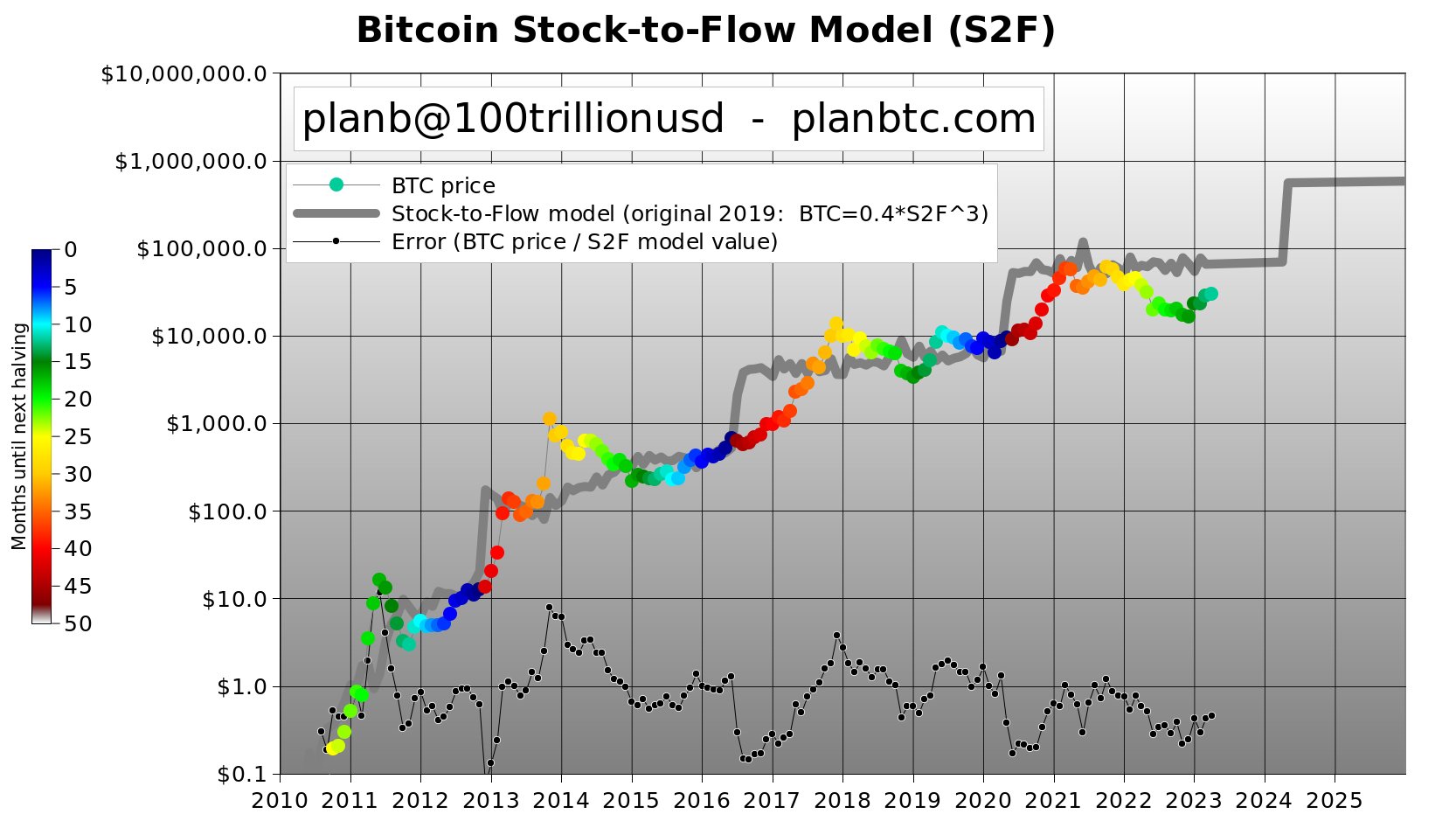 Source: PlanB/Twitter
PlanB also defends his stock-to-flow model against critics who question its accuracy after it inaccurately forecasted Bitcoin would hit $100,000 in 2021.
"Saying S2F model is 'wrong/invalid/broken,' means saying BTC price pumps after 2012, 2016, 2020 halvings (red arrows) are coincidences, random, unrelated to halvings. Possible, but I disagree. In my opinion, 21 million cap, supply schedule, four-year halving cycle are fundamental to BTC price.
In my opinion, the halving will probably be at S2F model value $60,000 (dark blue) and BTC will pump after the halving (red), just like 2012, 2016, 2020 halvings."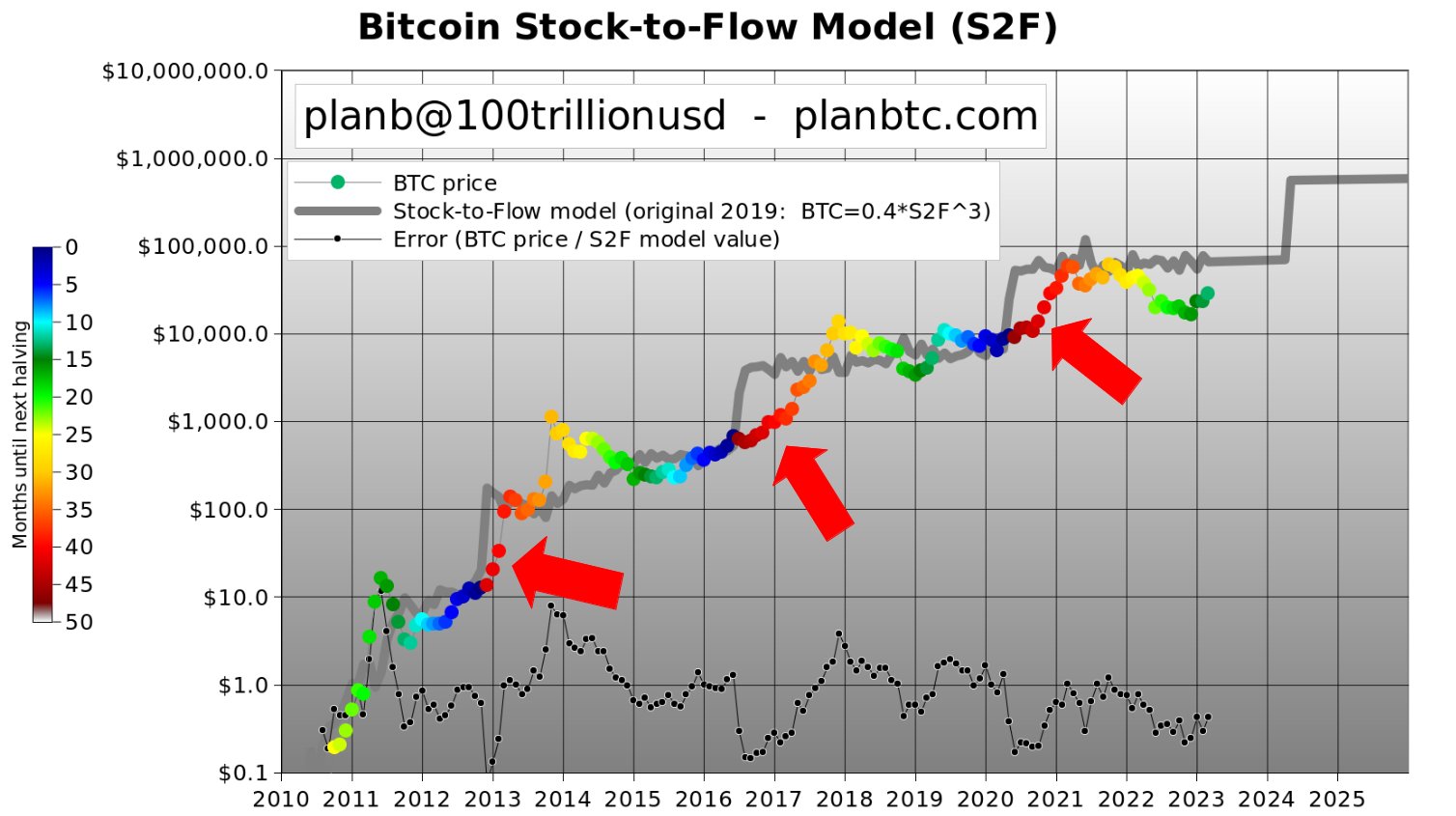 Source: PlanB/Twitter
According to PlanB, his model has proven largely accurate in determining market trends since he created it in 2019.
"For me, the S2F model works as expected when I made the model in March 2019 (BTC <$4,000) and makes me money. I guess some got too focused on $100,000. And there is a lot of misunderstanding, about S2F and about models in general."
He also recently said that $15,500 was Bitcoin's bottom.
Generated Image: Midjourney