The author of the bestselling business book "Rich Dad, Poor Dad," Robert Kiyosaki, has once again urged his followers to hedge against the risks of a sick economy, as the writer sees it, and to buy silver, gold and Bitcoin (BTC).
Kiyosaki's reaction was triggered by the news that the Fed would provide additional funding to help regional U.S. banks meet depositors' needs. According to the writer, more fake money, by which he refers to the U.S. dollar, will flood the economy, which is now in a prerecession if not already in a recessionary state.
The answer to these challenges, as Kiyosaki has previously explained, are real assets with a definitive supply, i.e., gold, silver and Bitcoin. Take care of yourself, landing after the crash is ahead, the author concludes.
Is crypto market "so back?"
Bitcoin responded to the positive news with an increase of more than 10% in the last 24 hours, returning to levels above $22,400 at one point. In total, the crypto market added more than $60 billion on the news and even managed to reach the $1 trillion capitalization mark again.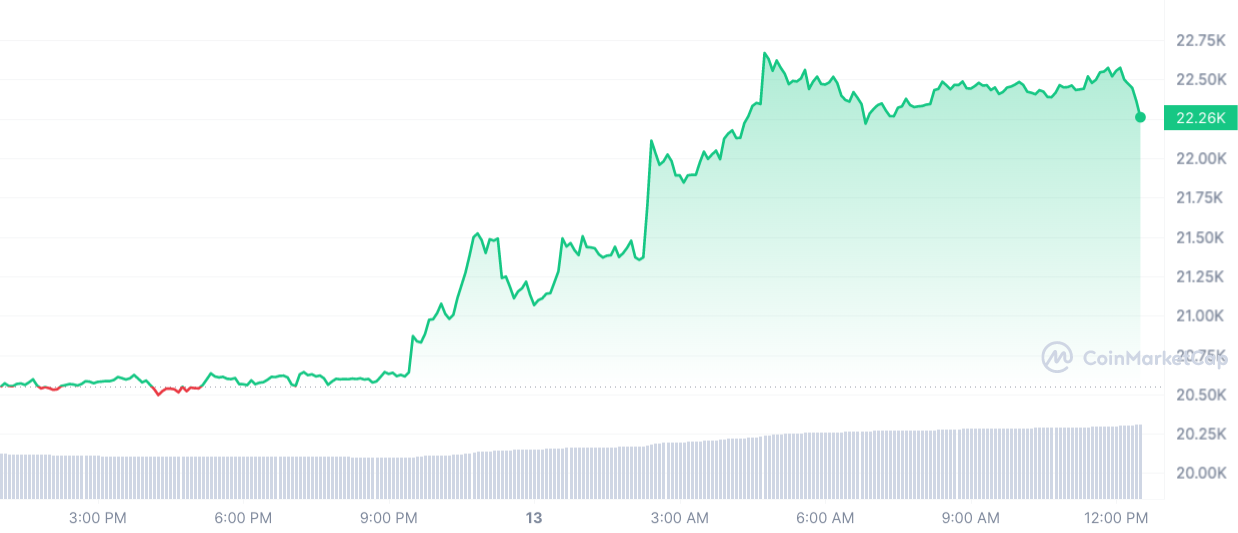 Recall that, previously, two large regional U.S. banks, Silicon Valley Bank and Silvergate, found themselves on the verge of bankruptcy due to their inability to meet depositors' demands. Signature Bank (SBNY) and First Republic Bank were also hit. Interestingly, many of these institutions were crypto-friendly financial institutions, which in turn triggered a wave of sell-offs on the crypto market.