An analyst who accurately called the big crypto crash of May 2021 says that Bitcoin (BTC) going to its all-time high this year is not completely off the table.
Pseudonymous analyst Dave the Wave, who also predicted BTC recovering from the bear market near the $20,000 level, lists four reasons why a BTC rally up to its high at around $69,000 in 2023 is not an unreasonable expectation.
"A move to push previous BTC all-time highs this year is perfectly feasible:
– less steep rate of appreciation
– plenty of time, equal to the decline
– only midway on the logarithmic growth curve channel
– 25% of the way there already"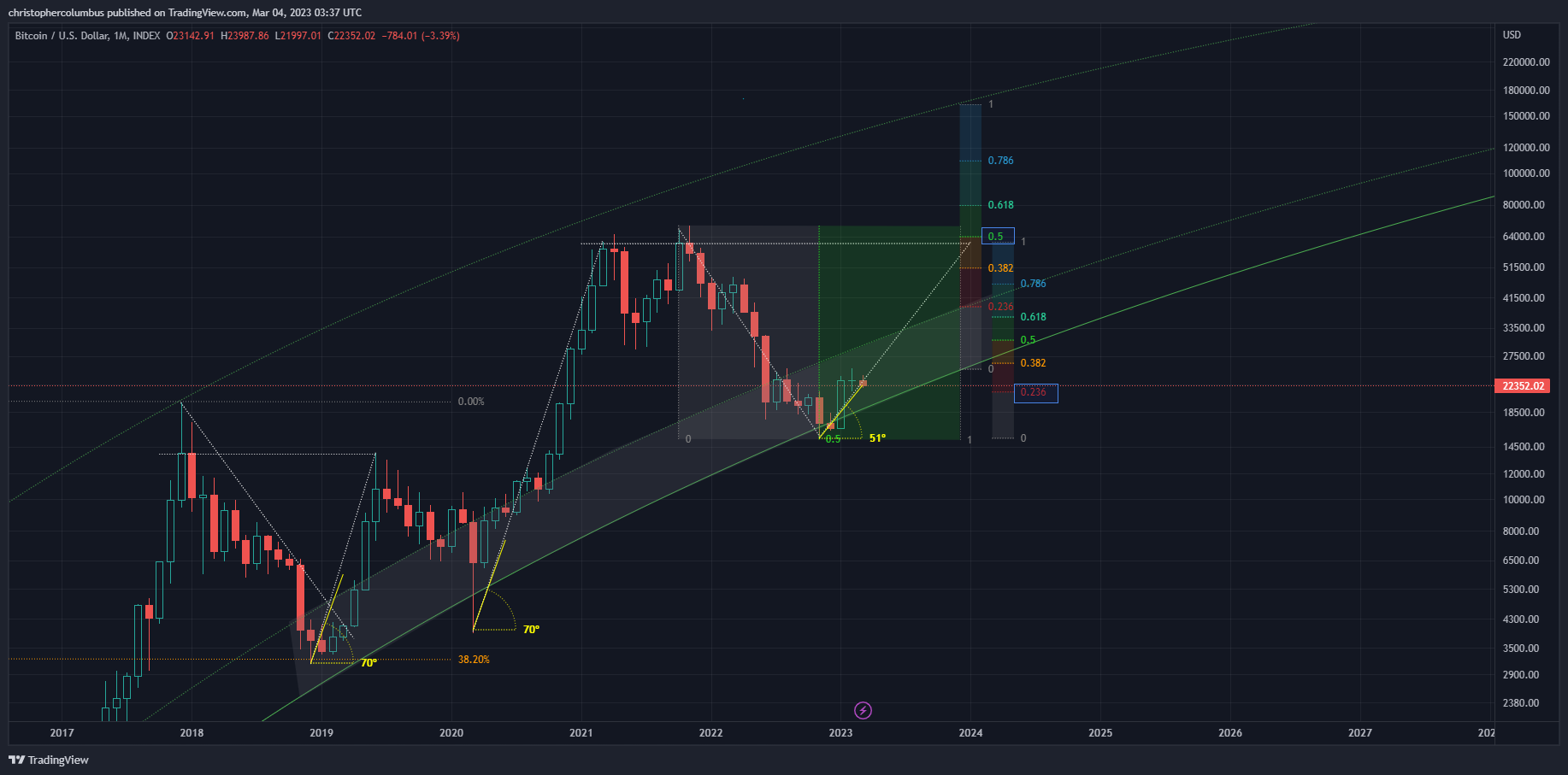 Source: Dave the Wave/Twitter
The analyst specializes in using logarithmic growth curves (LGCs), which aim to map out Bitcoin's long-term fair value throughout cycles of volatility to the upside and downside. Ever since June of 2022, BTC has been in the "buy zone" of Dave the Wave's LGC. He notes that it bodes well for Bitcoin that price has been ranging in his "buy zone" for over eight months now.
"Perhaps a positive to see BTC price in the LGC buy zone for a lengthy period…
The 'easy' money will be had by those who build a position [if not already long], rather than those who try to trade the short-term volatility.
Of course, this involves time… and of course involves the LGC model, which if held should always be hedged."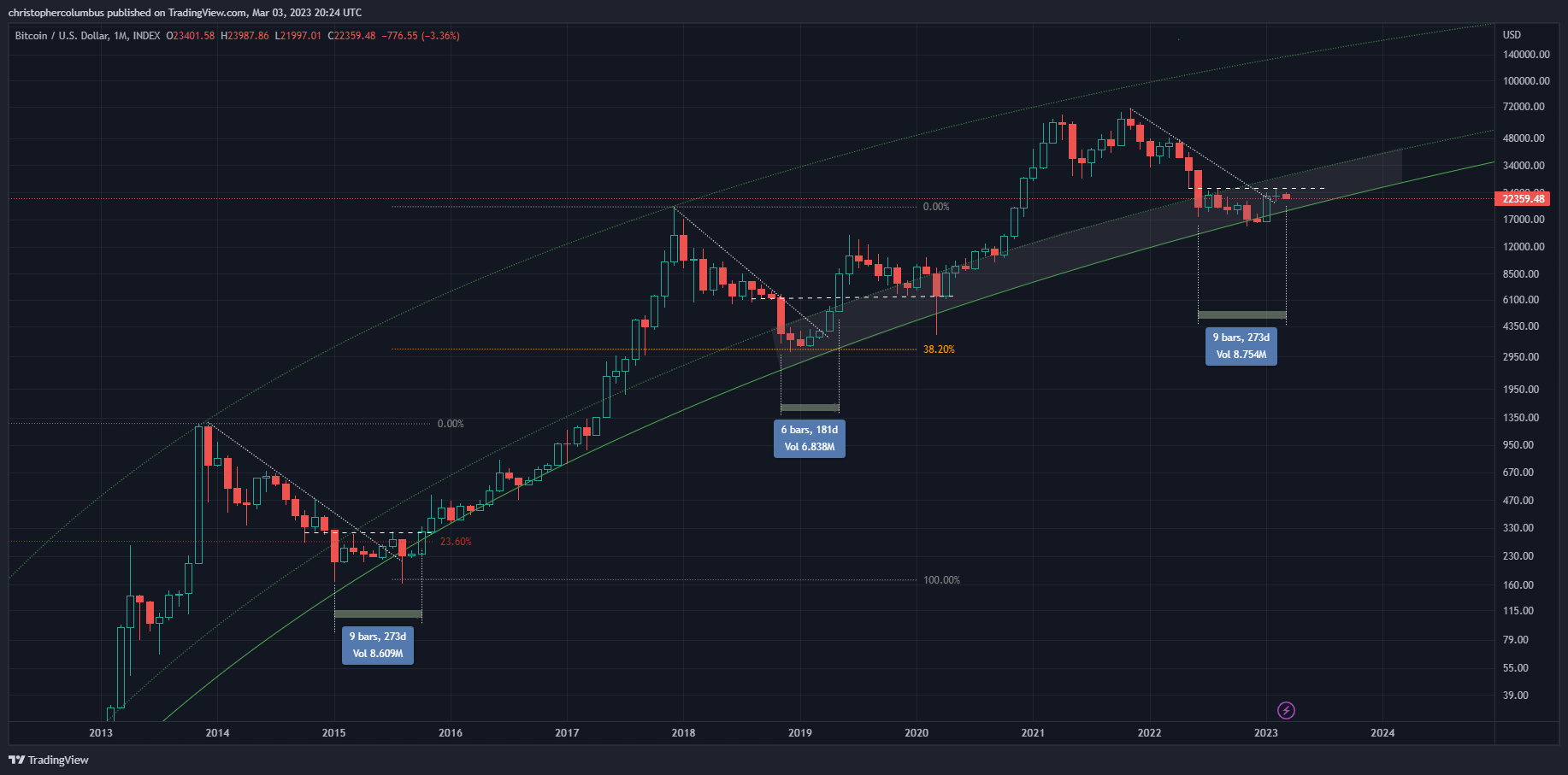 Source: Dave the Wave/Twitter
While many investors fear current macro conditions and their potential impact on the crypto markets, Dave the Wave says they are largely irrelevant to technical analysis.
At time of writing, Bitcoin is trading at $22,367.