While Bitcoin's decline comes a day after Silvergate Bank revealed operational challenges, some seem to think that the nature of the crash was far too quick for it to be a direct result of the turmoil.
Indeed, the 5-minute chart reveals that the 5% crash happened in no more than 20 minutes.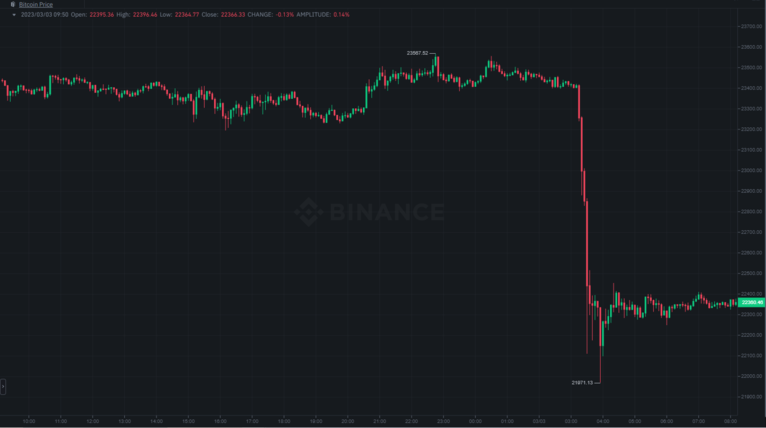 The move caused a considerable tick in the liquidations, which are currently standing at around $243 million across the board for the past 24 hours.
And while the crash comes shortly after Silvergate Bank revealed a lot of operational challenges and many crypto companies abandoned ship, the nature of it seems off.
Intra-day trader and creator of delta-based trading systems 52Skew took it to Twitter to clarify the reason for this particular crash.
BTC – well, no sharp squeeze up but sharp margin cascade here.

What led to this move is a large binance spot sale directly into an area of stacked up longs.

Margin call.
$BTC well no sharp squeeze up but sharp margin cascade here.

What led this move is a large binance spot sale directly into an area of stacked up longs.

Margin call pic.twitter.com/bkYRfCzkjS

— Skew Δ (@52kskew) March 3, 2023