Bitcoin price had a spectacular reversal after the U.S. CPI inflation in January cooled slightly to 6.4%, as compared to 6.5% in December. While traders speculate whether it is the right time to invest in the crypto market or buy Bitcoin, on-chain data and popular analysts suggest accumulating from these levels before 'missing the bus'.
Bitcoin price is currently trading at $22,789, up nearly 5% from a low of $21.4K. In the last 24 hours, BTC price hit a high of $22.8K and tries to break above the $22.8K level.
2023 Is the Best Time To Buy Bitcoin
In January, Bitcoin price recorded a 40% rally as investors entered the market to bring a successful crypto market recovery. However, recent uncertainty regarding inflation, recession, and crypto regulatory crackdown made investors rethink before investing in the crypto market.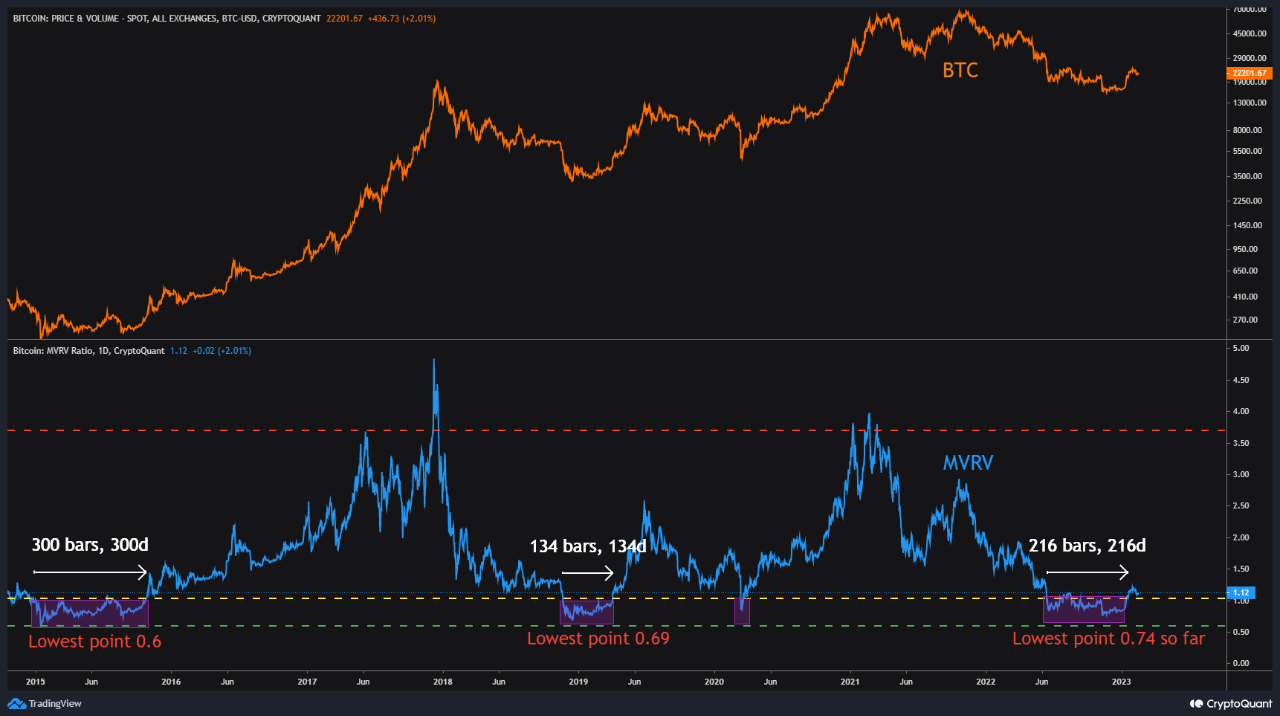 Bitcoin Price: MVRV Ratio. Source: CryptoQuant
According to on-chain data, the MVRV ratio for Bitcoin broke below the value of 1 on January 19. The on-chain metric MVRV is a ratio of a crypto asset's market capitalization to its realized capitalization. A value below 1 indicates a crypto asset is undervalued and above 1 indicates overvalued.
Currently, Bitcoin's MVRV is 1.12, indicating that the BTC price is still undervalued. Historically, there has never been a strong breakout of the undervalued section (1.0) and then a fallback below suddenly.
Considering the bear market and macro issues, investors can take a more conservative and long-term split-buy approach. It will help investors buy Bitcoin right near the bottom.
"When we see 2022 and 2023 in the next bull market, this period is likely to be a really good accumulation period. However, It's unfortunate that so many people buy the most during the late stages of a bull market."
Moreover, crypto analyst Michael van de Poppe said investors are in fear due to a 'Death Cross' in the weekly timeframe. $21K is the best level to buy the dip for long term, reducing the overall risks of short term investments. CoinGape reported a massive whale activity on Monday, whales accumulated Bitcoin at $21.4K. Other analysts are also bullish on Bitcoin price.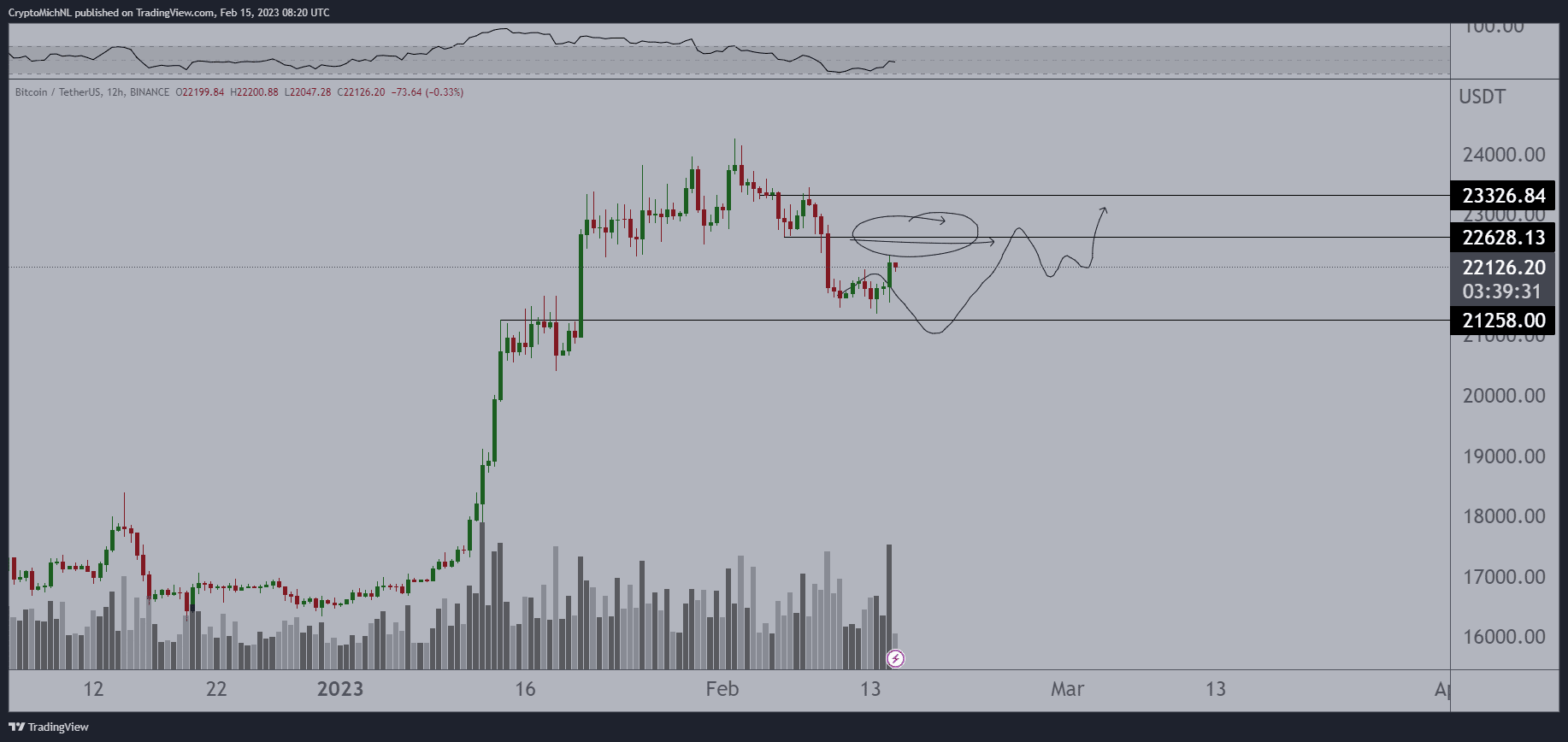 Bitcoin Price. Source: Michael van de Poppe
Also Read: Elon Musk Declaring New CEO Pumps Dogecoin, Floki Inu, Shiba Inu Prices
Macro Impacts Easing After US CPI Data
The US Dollar Index (DXY) has hit 103.6 today, a 0.34% rise in the last 24 hours. But, it has failed to stop the Bitcoin price rally as traders believe global inflation is cooling and rate hikes can slow further.
The U.S. Treasury yields and oil prices have started falling, which will help bring a further recovery in the crypto market.
Bitcoin price can hit $25K this time and bulls will finally regain over bears above this level.