Back to the list
Bitcoin Fear And Greed Index At December 2018 Levels: Should We Be Afraid?
zycrypto.com
15 August 2019 16:54, UTC
Reading time: ~2 m
---
Now that Bitcoin prices seem to be going downhill, the lily-livered are beginning to ask the usual questions.
The many factors which are driving down Bitcoin prices at the moment are what people don't even understand fully.
At least not yet.
The truth is that this particular cycle of fear is something that has been seen before.
The Bitcoin Fear and Greed Index Stoops to New Lows
The Bitcoin fear and greed index is a reflection of the market sentiment of the crypto-space.
Currently, the Bitcoin fear index stands at 13.
This is indicative of extreme fear currently displayed by the market participants.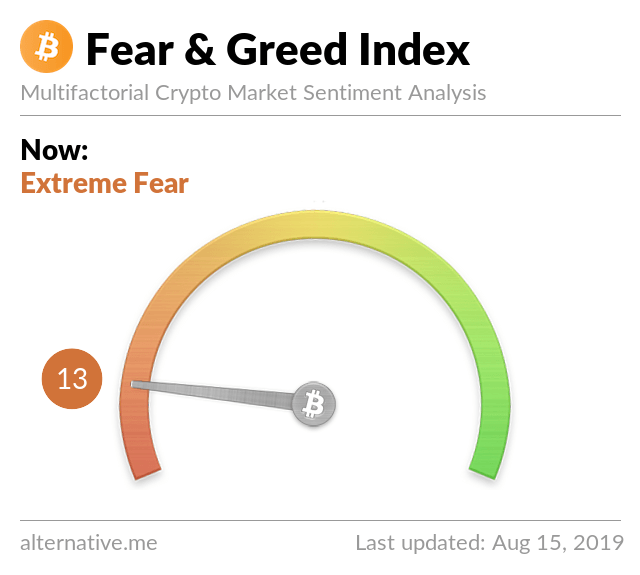 Currently, as well, Bitcoin prices stand at $10,132 today.
Now if you run a basic ratio analysis, you'd see that the fear to price volume ratio indicates that there isn't much fundamentally speaking that people have to be afraid about.
Secondly, if you check the relative strength index of the cryptocurrency, you'd realize that Bitcoin is behaving appropriately.
The asset had been overbought for the past 21 days.
As such, a cooling-off period is to be expected.
A Different Picture Last December
December 2018 was a period of extreme uncertainty for almost everyone in the crypto space.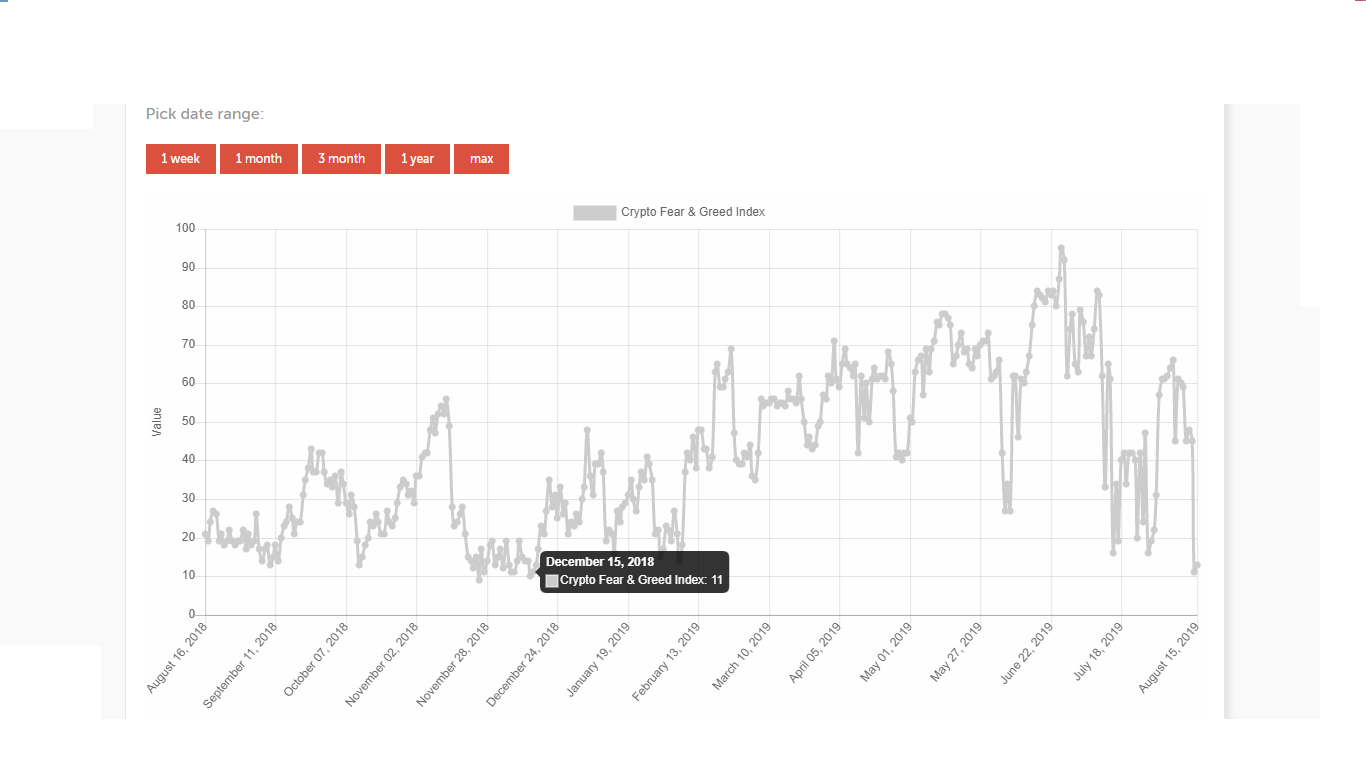 The general sentiment was at an all-time low of 11 which is pretty close to what we have currently.
A Big Difference
In December 2018, Bitcoin prices were at $3,204.95 with all the technical indicators indicating choppy market prices.
The fear of the bitcoin price action indicated that there was a good reason to be afraid at the time.
The above chart shows a market that had no relative strength as indicated by the lack of a specific market position in terms of being overbought or oversold.
This was indicative of a disorganized market with no driving forces at play.
The same market, two different scenarios!
So now to the basic question: Should we be afraid?
The answer is no!
Everything is happening the way it's supposed to.
Considering the Barclays-Coinbase issue, Binance's upgrade, profit-taking from the markets to name a few.
Don't Panic!
What do you think? Now that the Bitcoin market shows a lot of fear, should we also be afraid?
Please let us know in the comments!
---
Source
---
Back to the list