Back to the list
Bitcoin Price Reclaims $17K But Final Capitulation May Not Be In Yet: Analysis
cryptopotato.com
09 January 2023 12:41, UTC
Reading time: ~2 m
---
Bitcoin's price is already down by over 75% since its peak in November 2021, and there're multiple reports claiming that the bottom is in.
However, a popular analyst warned that we could be in the middle of the bear market and hinted that there might be more pain around the corner.
The Worst Is Yet to Come?
While analyzing the current bitcoin landscape and focusing on the Stock to Flow ratio, the strategist (Gigi Sulivan) opposed some of the claims that BTC's price might have already bottomed. Recall previous such assumptions based on miner capitulation, strong holder behavior, and long-term supply reaching a new all-time high.
However, Sulivan believes bitcoin could be heading into the S2F green zone (picture below) if its price gets to $20,000 – $22,000, which could trigger another imminent sell-off. He added that such an increase could come later this week if the US CPI numbers are better than the overall estimations.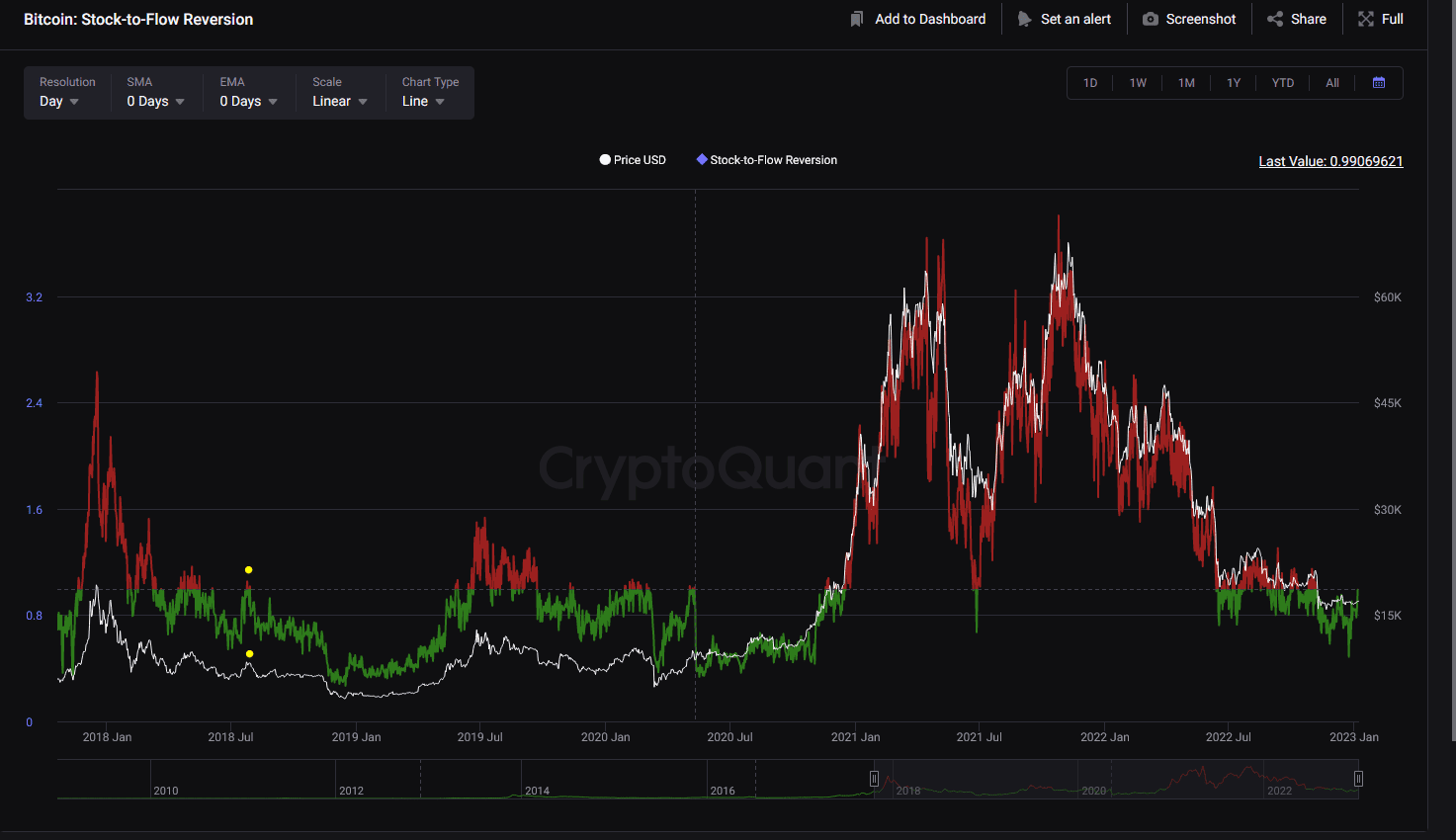 "There is a small chance we're in [the] same position as July 2018 and not like many think, either already at the bottom of the cycle or right before the final capitulation as in late 2018." – Sulivan concluded.
He also warned that 2023 could be worse for bitcoin depending on the macroeconomic environment and whether the US and other countries enter into long recessions.
The analyst predicted back in March 2022, when BTC's price was still well above $40,000, that it could drop all the way down below $16,700, basing his gloomy but correct forecast on the same S2F ratio.
Fear and Greed Doesn't Move
The index, which calculates the overall sentiment toward BTC from different data such as surveys, volatility, and social media comments, doesn't paint a bright picture either.
It generally moves depending on bitcoin's price swings from 0 (extreme fear) to 100 (extreme greed). Given the state of the market for the past year or so, it's no surprise that it hasn't been in the latter for a long time.
However, it has dipped into extreme fear territory quite regularly and is there now as well, even though the cryptocurrency spiked overnight and charted a monthly high above $17,000. This only goes to show that such minor price increases are not fooling the community yet, and there's still a long way to go before the overall perspective changes.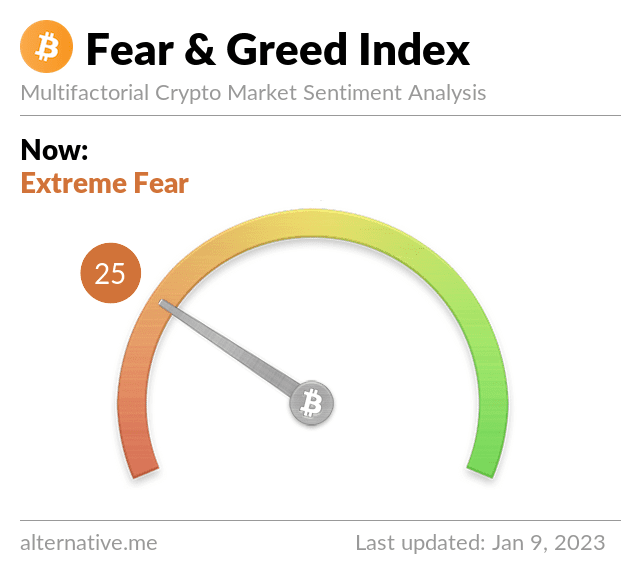 ---
---
Source
---
Back to the list