Back to the list
Bitcoin [BTC] experiences orphaned block; not a rare occurrence: BitMEX Research
ambcrypto.com
28 May 2019 16:30, UTC
Reading time: ~2 m
---
Bitcoin [BTC], the largest cryptocurrency in the market, seems to be holding its position above the $8,500 mark pretty well. The bull rally started by the largest cryptocurrency was carried forward by other cryptocurrencies as well, with several rising by double digits over the past seven days.
Earlier today, the digital gold was placed in the spotlight yet again after BitMEX Research reported an orphaned block. The tweet stated, "Bitcoin experienced an orphaned block this morning". Notably, this was the first orphaned block produced in the months of March, April, and May, 2019. Prior to this, an orphaned block was recorded on 11th February 2019.

Source: BitMEX Research | Twitter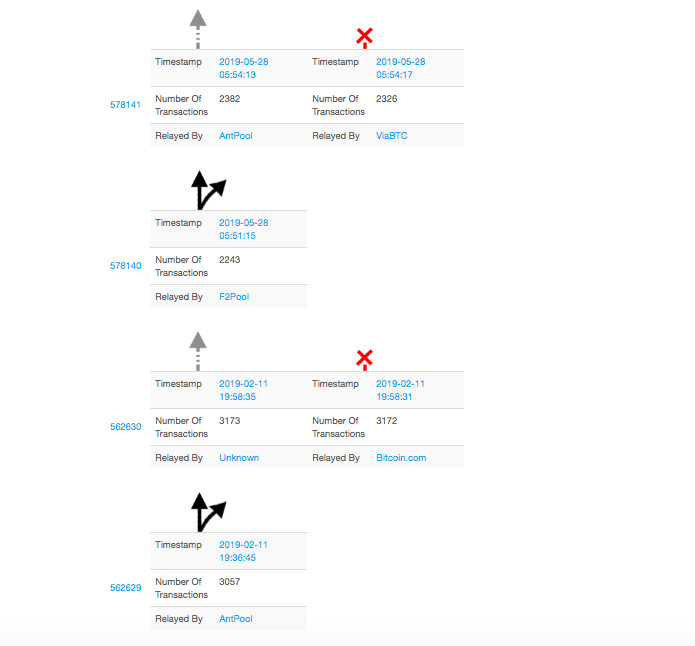 Source: Blockchain
An orphaned block is usually a result of two miners producing blocks in a similar timeframe, or an attacker trying to roll up a transaction. These blocks are valid blocks, but are not a part of the "difficultywise-longest and well-formed blockchain/mainchain".
During a Bitcoin Q&A session titled 'Orphaned blocks and stuck transactions,' Andreas Antonopoulos had stated that when two blocks are mined simultaneously, one of those blocks would be successful and the other would be orphaned, resulting in the orphaned blocks' transactions being replayed.
However, the author clarified that most of those transactions would coincide, adding that about 90-95 percent of transactions would be the same, while the rest of the transactions that were not included would be sent back to the mempool for its inclusion in the next block.
Andreas further stated that "nothing is lost" in this process. However, it would take a longer timeframe for transactions to be included in the next block. He added,
"Every node will remove the transaction that actually were included in a mined block. And if a block gets orphaned or [there is a chain reorg], then all the transactions go back in the mempool, unless they are on the majority chain."
Joshua J. Bouw, a Twitter user, said,
"Wow, a rare occurrence of a completely protocol abiding competition between two blocks found at roughly the same time =D."
Doesn't this happen more often? If its just few seconds/mins away its no big deal ,right?

— Andrej Cibik #StackingSats (@AndrejCibik) May 28, 2019
---
Source
---
Back to the list