Back to the list
Bitcoin's Lightning Network loses spark as network stats start to slouch
ambcrypto.com
22 May 2019 10:50, UTC
Reading time: ~2 m
---
Bitcoin's Lightning Network designed to free up Bitcoin's on-chain congestion and improve its scalability seems to have lost its mojo as the network capacity, among others, have started declining for over a month.
The network capacity for Lightning Network, at press time, was 1020 BTC, which is worth $8.1 million. Over the course of a month, this has decreased by approximately 4%.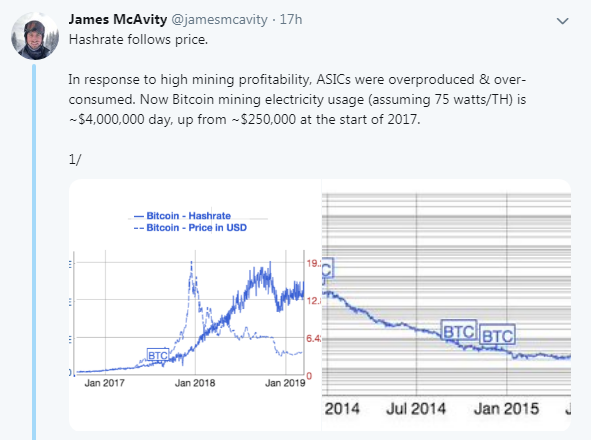 Source: 1ML
A similar trend of decline can be observed in the number of active channels on the network. It decreased by 5.4% over the month and was at approximately 36,592 channels, at press time. The number of new nodes in the last 24 hours has also declined by 15% and the current number of new nodes were at 17.
However, the number of active channels at press time increased by 1.35% in the last month and was currently at 4294 active channels. The fall in the activity of Lightning Network is noteworthy because the last few weeks have been rough as the on-chain fees for Bitcoin has reached somewhere between $3 and $4. Moreover, the number of unconfirmed transaction has been increasing simultaneously, increasing the mempool size of Bitcoin.
One can only imagine what would happen if the bull run actually begins and the price of Bitcoin skyrockets leading to similar, if not worse, situations as it did during December 2017.
A Reddit user Henry Cashlitt, commented:
"People don't want to use LN when tx fees are high because it costs too much to open a channel. People don't want to use LN when tx fees are low because then they can just send transactions cheaply directly on-chain."
---
Source
---
Back to the list