Back to the list
Litecoin Price Analysis February 8th: Can we hold above $42?
www.chepicap.com
09 February 2019 03:10, UTC
Reading time: ~2 m
---
Litecoin, along with most of the market, has performed wonderfully today, seeing over a 27% rise in the last 24 hours. The question now is whether the coin can hold at these levels and find the strength to test higher!
Highlights:
- Surge was aided by news of talks with MimbleWimble implementor, Beam, on creating a privacy focused variant of LTC.
- Litecoin outperforming most of the rest of the market today.
- If we can hold here, we may be able to test up to $48, and if not we may well drop back to $34.
Looking at the 4 hour, we can see where the price shot away from the Moving Averages, and just leveled off at resistance found at about $42. We can also see that the RSI is incredibly high right now, but so far sell volume is limited.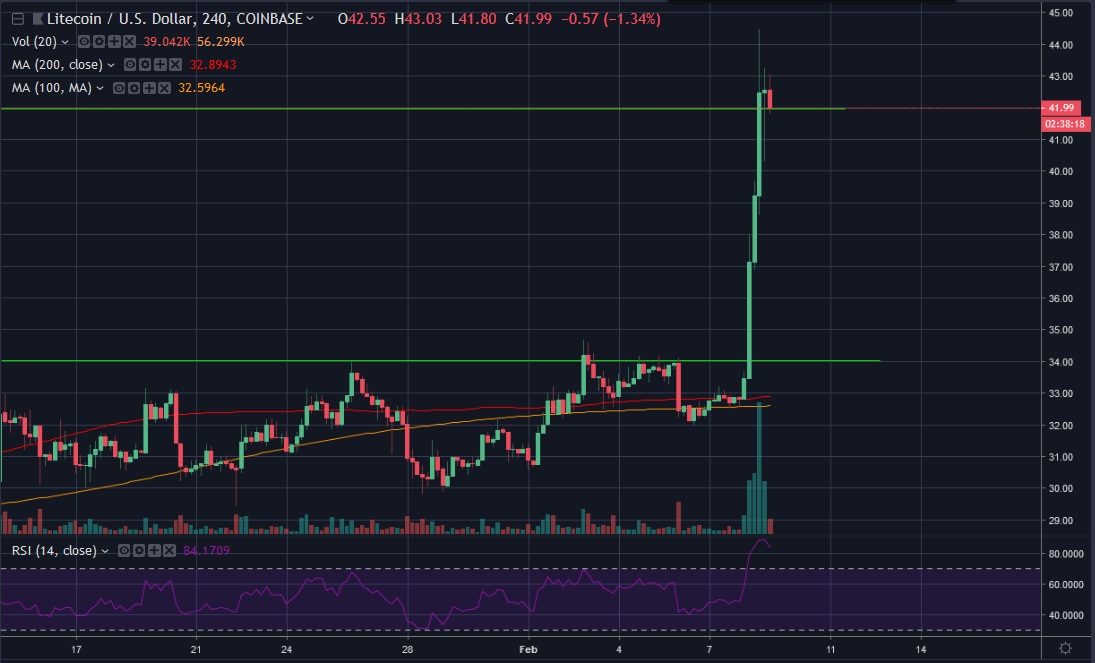 Moving out to the 1 day we see that there is psychological resistance above us aligning with the 200 Day MA at about $48. RSI is similarly high here.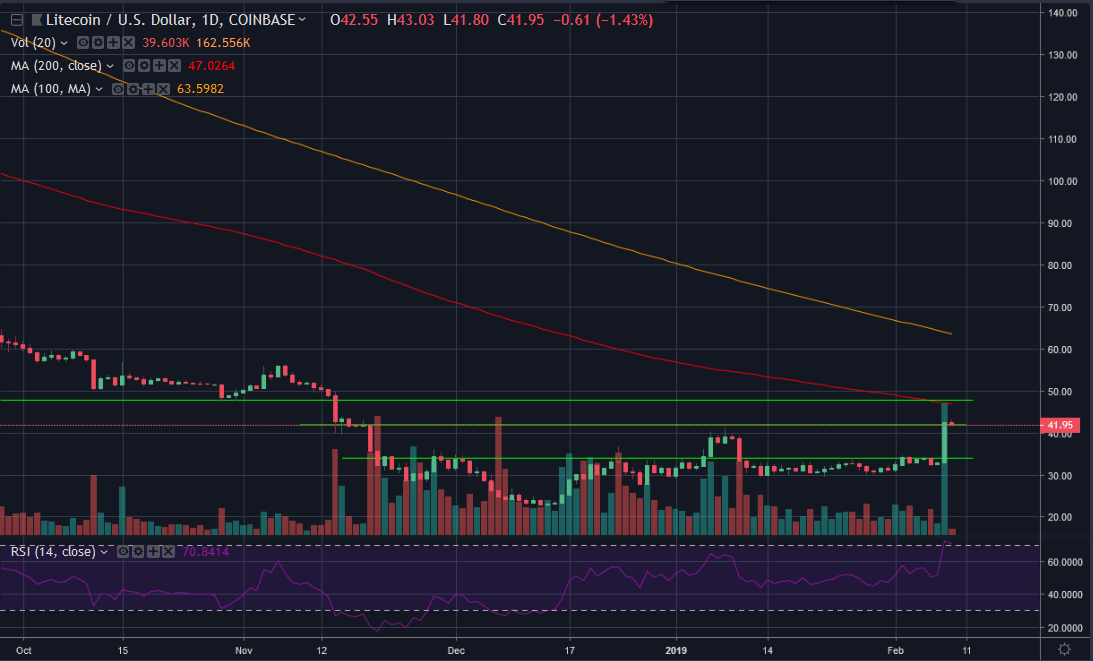 Bull Scenario:
If we can hold above $42, we may well be able to test higher, most likely butting against the notable resistance at $48.
Bear Scenario:
If we cannot hold above $42, the price will likely tumble at least to support at about $34, if not to levels from before the pump, sub $33.
This will be a good test to see if the price is ready to begin climbing out of this bear market. As usual, check back here with Chepicap for all your Litecoin price action news!
---
Source
---
Back to the list