Back to the list
DODO and xDai (STAKE) Technical Analysis: What to Expect?
cryptoknowmics.com
19 June 2021 13:58, UTC
Reading time: ~2 m
---
From the daily chart, DODO and STAKE tokens are under pressure. DODO/USDT may collapse below $1 while STAKE sellers have the upper hand as long as prices are below $12.
xDai (STAKE)
STAKE is the multi-currency token that secures the settlement layer powering the use of xDai stablecoin. Network validators only require the token.
Past Performance of STAKE
After sharp losses in the past few weeks, STAKE appears to be bottoming up, much to the excitement of traders.
From the daily chart, STAKE is above the middle BB with decent trading volumes, encouraging participation.
At press time, STAKE is stable, posting minor losses versus the USD, BTC, and ETH.
Day-Ahead and what to Expect
STAKE bears are in control, reading from the daily price chart.
The past few candlesticks are distinctive with long upper wicks, suggesting sell pressure.
However, every low may be a loading opportunity as long as prices trend above the middle BB, building on June 13 gains.
STAKE/USDT Technical Analysis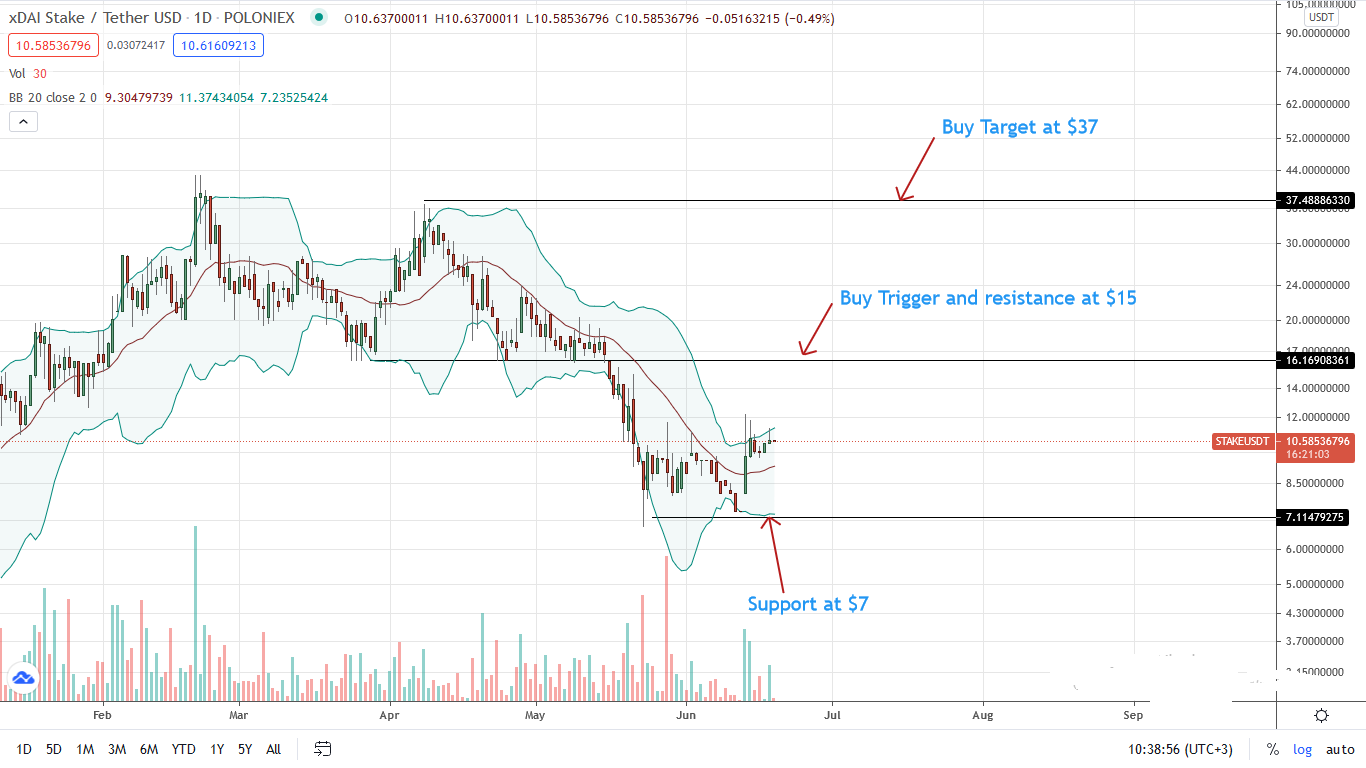 STAKE bulls stand a chance.
A confirmation above June 13 highs of $12 in a positively slanting middle BB could draw demand. This would lift STAKE/USDT back to $15—the main resistance level—and, later, $36 if bulls take charge.
On the reverse side, losses below $7 nullify the uptrend.
DODO
The platform serves as a DEX incorporating the proactive market maker (PMM) algorithm for better price stability and liquidity.
Past Performance of DODO
Although traders are hopeful, DODO is struggling in the face of determined sellers.
From the daily chart, DODO/USDT is moving inside a $1 range with caps at $2 and support at $1.
As of writing, DODO is down roughly five percent across the board.
Day-Ahead and what to Expect
From the daily chart, DODO/USDT prices are in range within tight ranges.
Unless there are sharp gains above $2 for movement towards $2.5, further losses below $1 and new 2021 lows might be on the offing as bears go for the jugular.
DODO/USDT Technical Analysis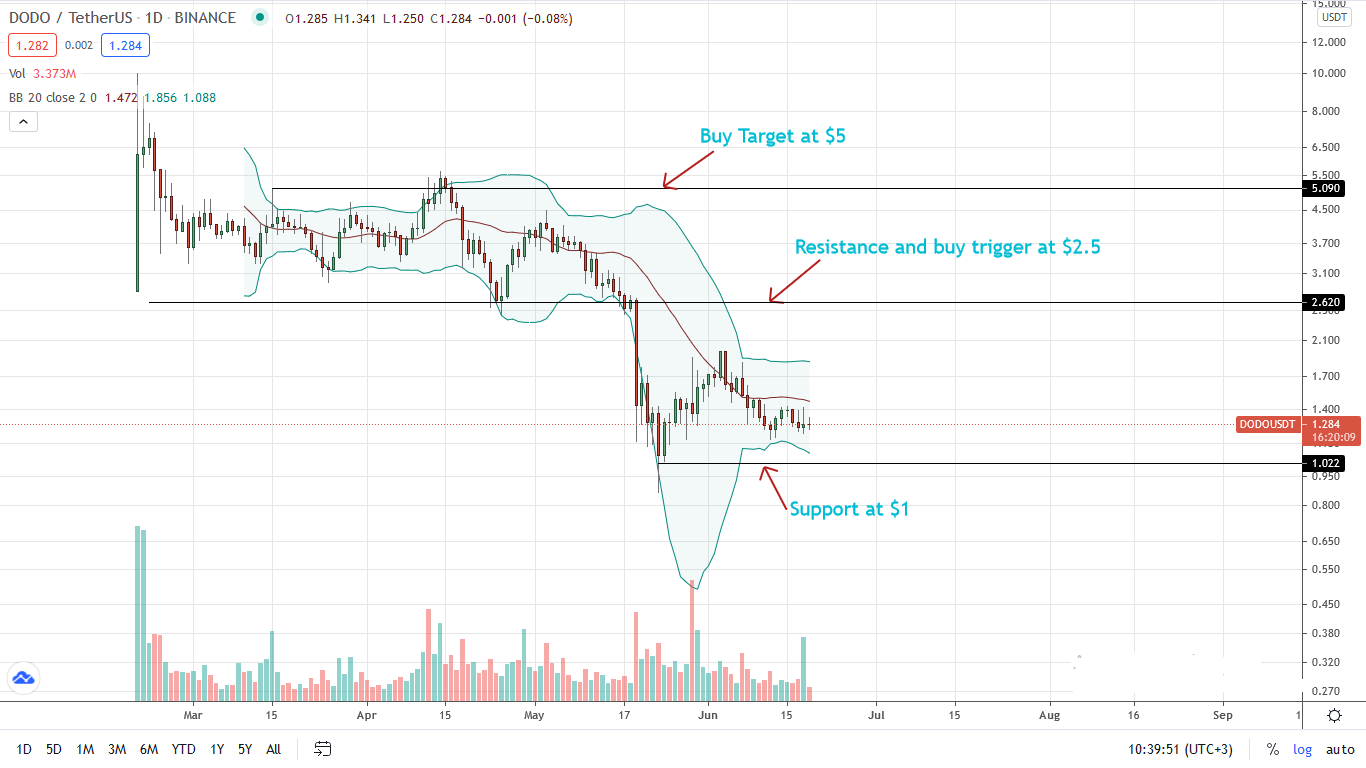 The middle BB remains the primary resistance level, a barrier before this month's highs of $2.
Every high, technically, may offer a selling opportunity for DODO bears aiming for a retest of $1 or, worse, new 2021 lows.
Aforementioned, a high-volume close above $2 clips bears, relieving buyers targeting $2.5 and retest of the main resistance level—previous support.
---
Source
---
Back to the list