Back to the list
Crypto Fear/Greed Index Drops to Levels Last Seen in April 2020
en.ethereumworldnews.com
25 April 2021 14:36, UTC
Reading time: ~2 m
---
The Crypto fear/greed index has dropped to 30
These levels were last witnessed in April 2020 after the Coronavirus crash of March 2020
Such a low level could be a sign that it is time to buy the dip
Bitcoin's sentiment is also at its lowest since September 2020
However, caution is advised when buying the dip with the weekly BTC chart hinting of a correction
The Bitcoin and Crypto fear/greed index has dropped to 30. This level was last witnessed in April of 2020 and after the Coronavirus crash of March 2020. The fear and greed index falling to current levels was identified and shared by the team at Bloqport Insights through the following statement and chart.
The Crypto Fear & Greed index is about to drop to 30 for the first time since April 2020.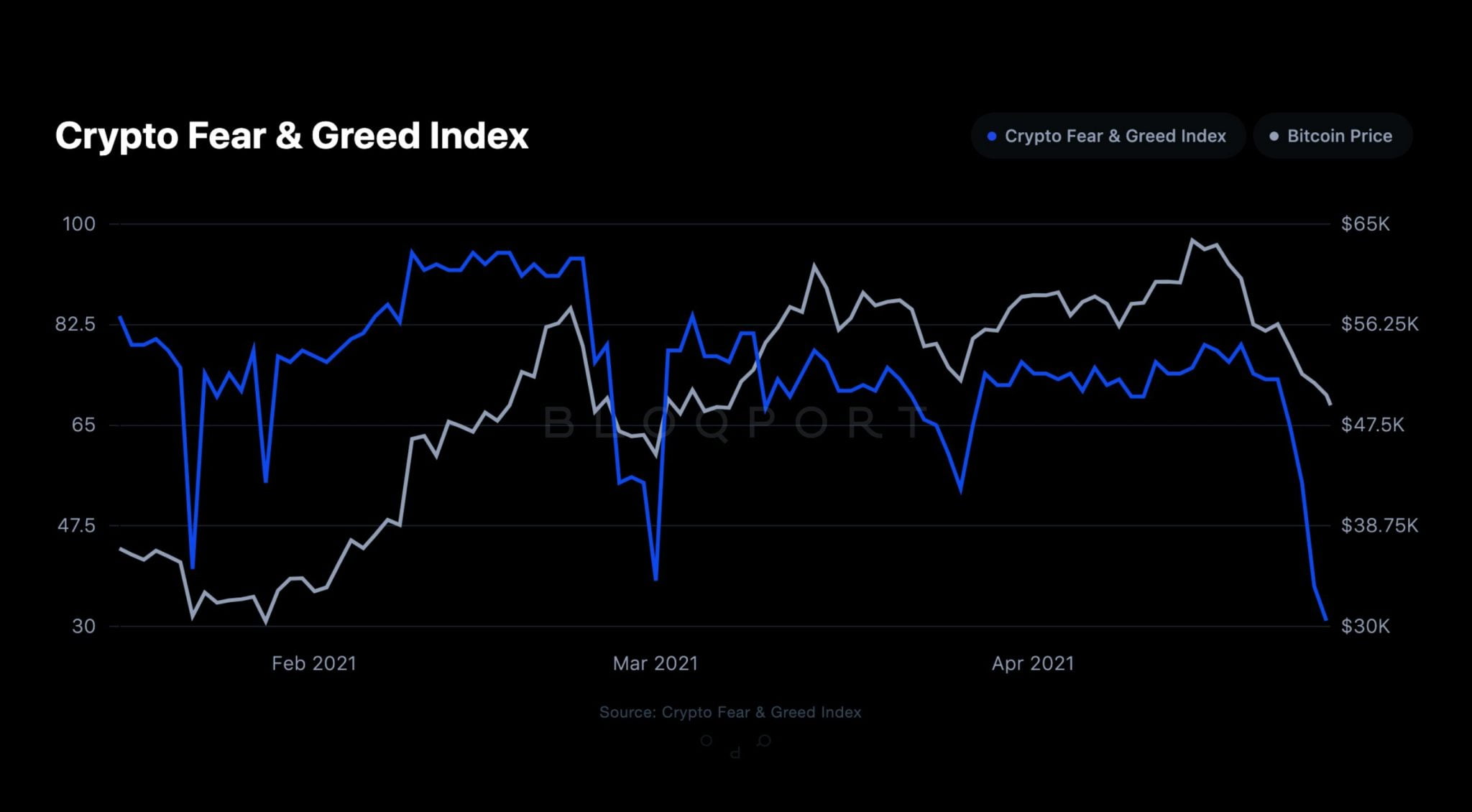 Index Falling to 'Fear' Levels Could be a Buy Signal
As earlier mentioned, April 2020 was the last time that the crypto fear and greed index fell to the current levels of 30.
The fear back then was attributed to Bitcoin falling to a low of $3,782 due to the World Health Orginaction declaring COVID19 as a global pandemic. Soon after, Bitcoin would recover in value and go on to break several resistance levels to its recent all-time high of  $64,854 set mid this month.
Therefore, if history is to be taken as a template, a crypto fear and greed index of 30 could be a sign that it is time to buy the dip.
Crypto Twitter's Sentiment Towards Bitcoin is One of Fear
With respect to Bitcoin, the sentiment on Twitter is also one of fear as illustrated by the team at Santiment through the following statement and chart.
FUD has gripped crypto twitter, as our weighted social sentiment algorithm indicates the crowd is at its most fearful level toward #Bitcoin since 9/26/20. Generally, these extreme negative spikes are opportunities to profitably buy into $BTC trader doubt.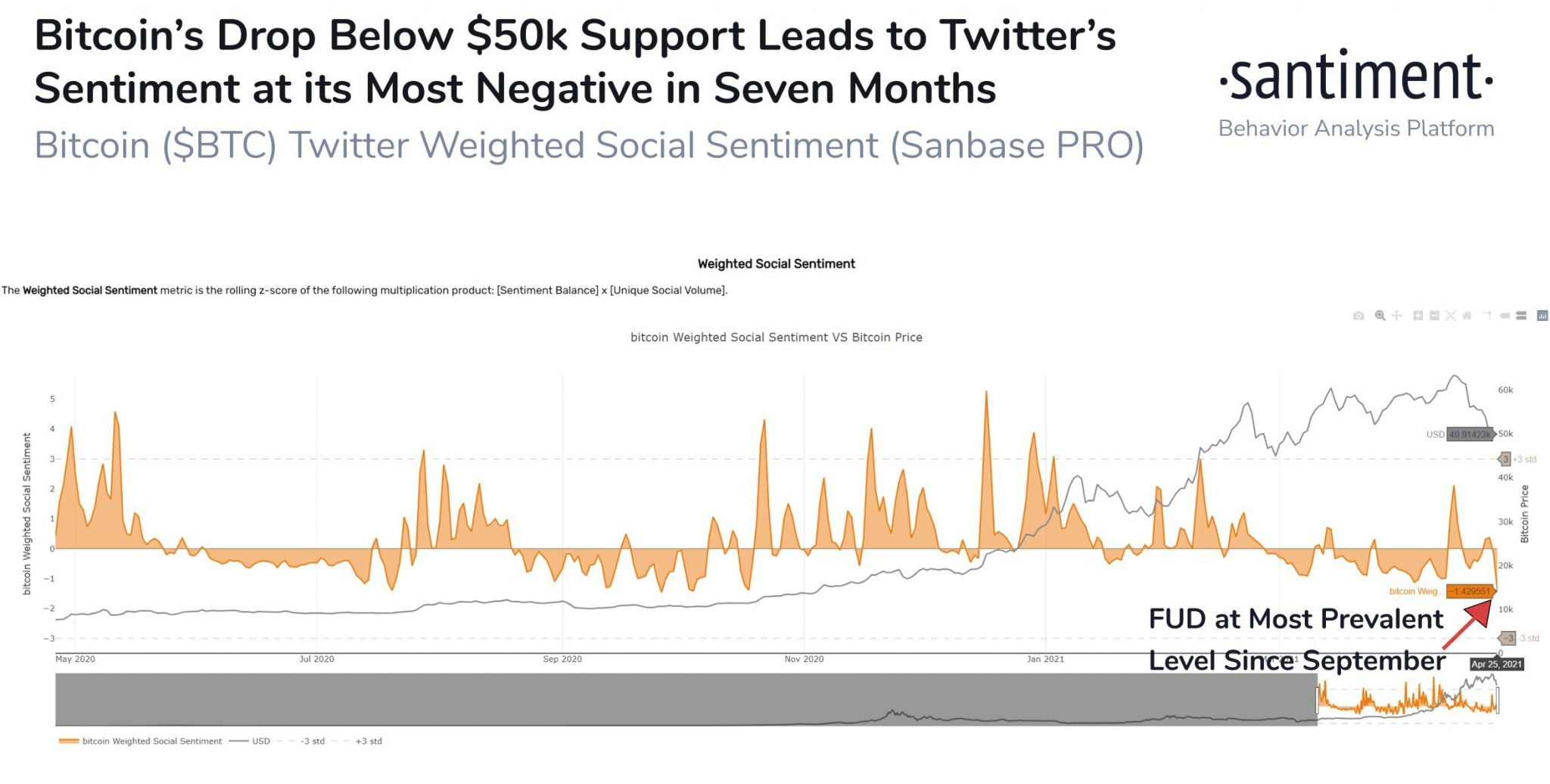 From the chart, it can be observed that September 2020 was the last time the Twitter sentiment towards Bitcoin was this low. September 2020 was also when Bitcoin took a brief nosedive from $12k levels to a local low of $9k. The King of Crypto would then continue on its bullish climb towards the aforementioned all-time high close to $65k.
Caution is Advised Moving Forward
Connecting the dots, the data from Santiment also reinforces the idea that buying the dip could work given current market conditions. However, traders and investors are reminded that the Bitcoin weekly chart hints of exhaustion and an ongoing correction. Therefore, caution is advised when longing any digital asset henceforth.
---
Source
---
Back to the list
Similar news