Back to the list
Ethereum Surpassing $300 As Bitcoin's Dominance Records Yearly Low
cryptopotato.com
26 July 2020 06:04, UTC
Reading time: ~3 m
---
Bitcoin continued its steady bullish move, and currently trading safely around the $9,700 mark, while Ethereum has breached above the $300 level. Other altcoins have also marked significant gains in the past 24 hours, thus reducing BTC's dominance over the market towards the 60% dominance, which is a new year low.
Altcoins On The Rise
The second-largest cryptocurrency by market cap has kept its decisive move forwards running. Ethereum traded at $235 on July 21st, but it seems that its essential involvement in the ongoing DeFi boom has finally caught up with its price performance.
ETH has surged by nearly 30% in less than a week and is now situated just above the coveted $300 line. As of writing these lines, Ethereum is almost touching $320, which is the highest level since June 2019
Most large-cap altcoins have increased their value during the weekend as well, including Ripple (7%) to $0.22, Bitcoin Cash (3.5%) to $250, Bitcoin SV (4%) to $190, Litecoin (3.3%) to $49, and Stellar (4.2%) to $0.102.
Yet, the most significant gainer from the top 20 coins by market cap is Cardano. ADA is up by over 14% today and is closing down to $0.15 per coin. Similarly to Ethereum, Cardano has surged by almost 30% since the start of the week from $0.117.
Ampleforth is another impressive gainer by over 14% to $2.53. AMPL's uniquely set protocol providing rebase daily, and its price increase has advanced its positioning among all coins to 28th spot, according to CoinMarketCap.

Nexo and ABBC Coin are also a part of the double-digit increase club by 11.3% and 10.8%, respectively. After yesterday's massive surge, Swipe is retracing today. SXP is down by 10.4%, but because of its positive performance as of late, the price is still at nearly $2.
Bitcoin's Steady Increase Brings Down Its Dominance
Upon finally breaking above its familiar trading range of $9,000 – $9,300 at the start of the past week, the primary cryptocurrency has been slightly gaining on its position.
Bitcoin conquered the $9,500 resistance and continued forwards, but it failed when it approached the $9,800 resistance, getting to retest at the time of this writing.
The $9,600 line remains as a major support for Bitcoin if it decides to retrace, followed by $9,500 and $9,350 if needed.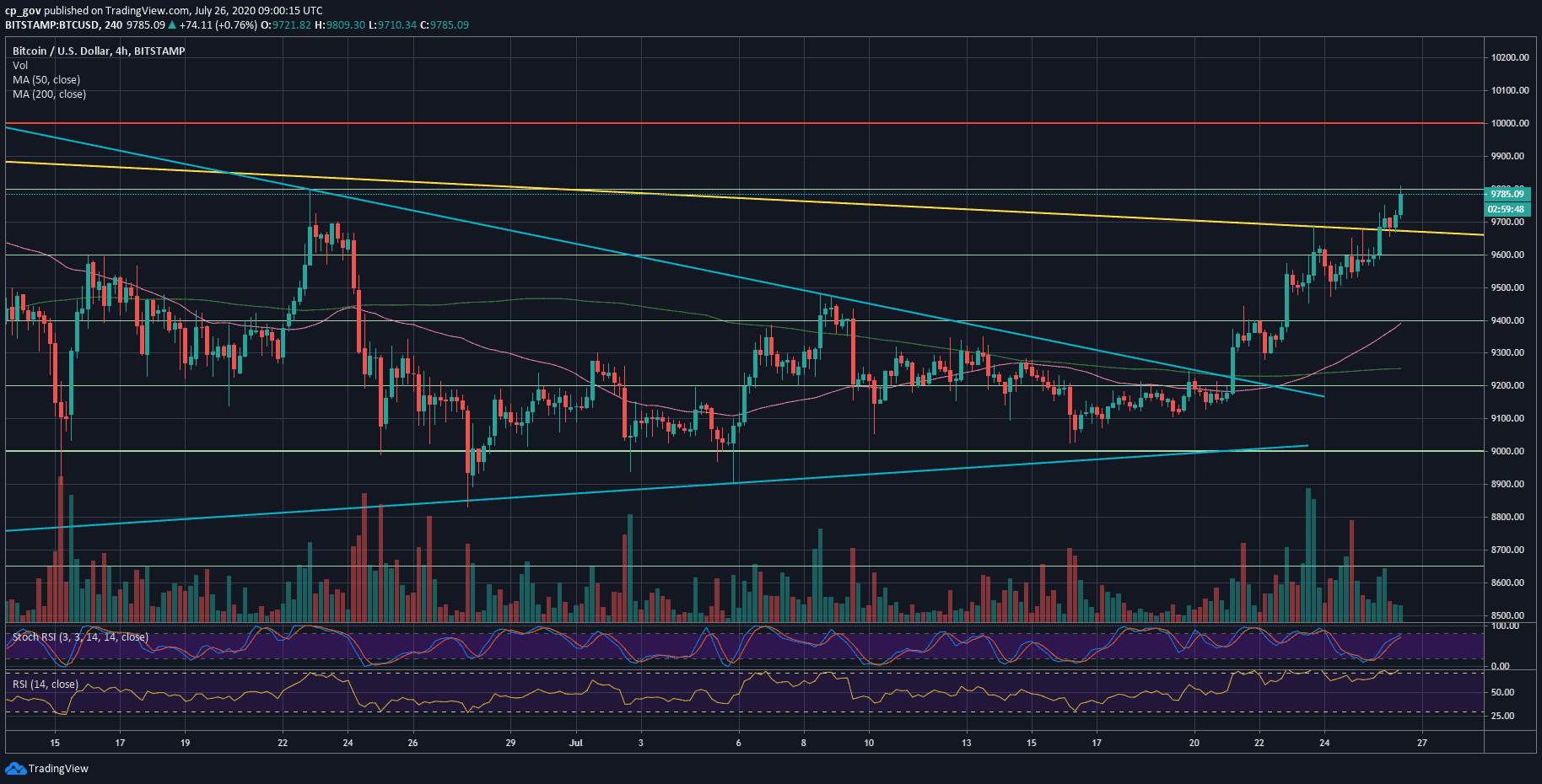 Although BTC has actually increased its position during this week, its dominance over the market has decreased. The metric comparing Bitcoin's total market cap against all other coins has been declining for a few consecutive weeks. As of now, it's at 60.4% – the lowest point in over a year.
Most altcoins have been continuously in the green, frequently with double-digits, suggesting that there's indeed an ongoing altseason.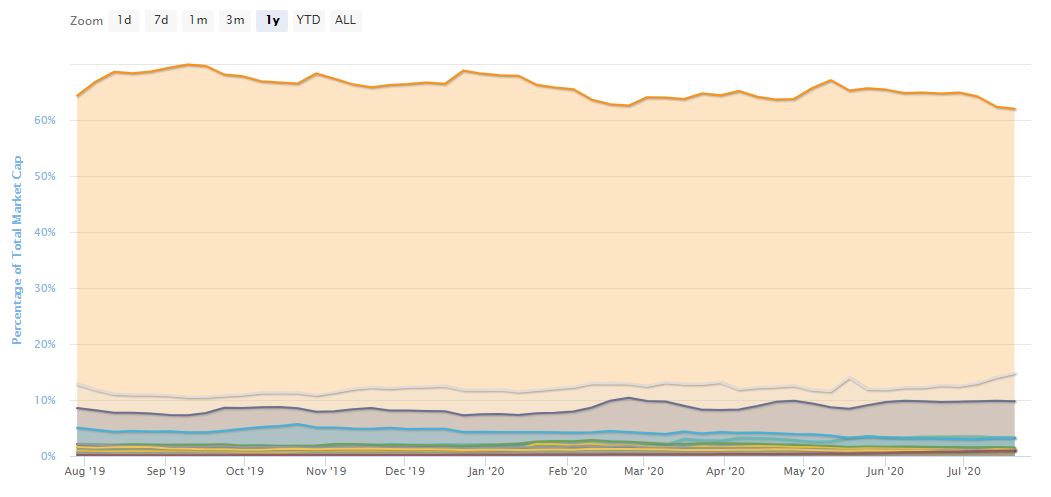 ---
---
Source
---
Back to the list