Back to the list
MANA Technical Analysis: Elliot Waves Hints the End of Correction
cryptoknowmics.com
07 January 2022 10:35, UTC
Reading time: ~2 m
---
The MANA coin price rises higher after a correction wave of more than 45% in the past month, teasing the start of another bull run to break above $5.
Decentraland is a virtual reality (VR) platform built on the Ethereum blockchain in 2017. The VR platform allows the players, artists, companies, etc. to create, promote, sell, or rent their content or application in the form of non-fungible tokens (NFTs).
Let us move ahead to read about the Decentraland technical analysis.
Past Performance of MANA
The MANA coin price shows a 20% upside move from the support zone near $2.85 to create a bullish engulfing candlestick. However, the coin price retraces and struggles to continue the uptrend due to the selling pressure near the resistance trendline of the falling wedge pattern and the 50% Fibonacci retracement level.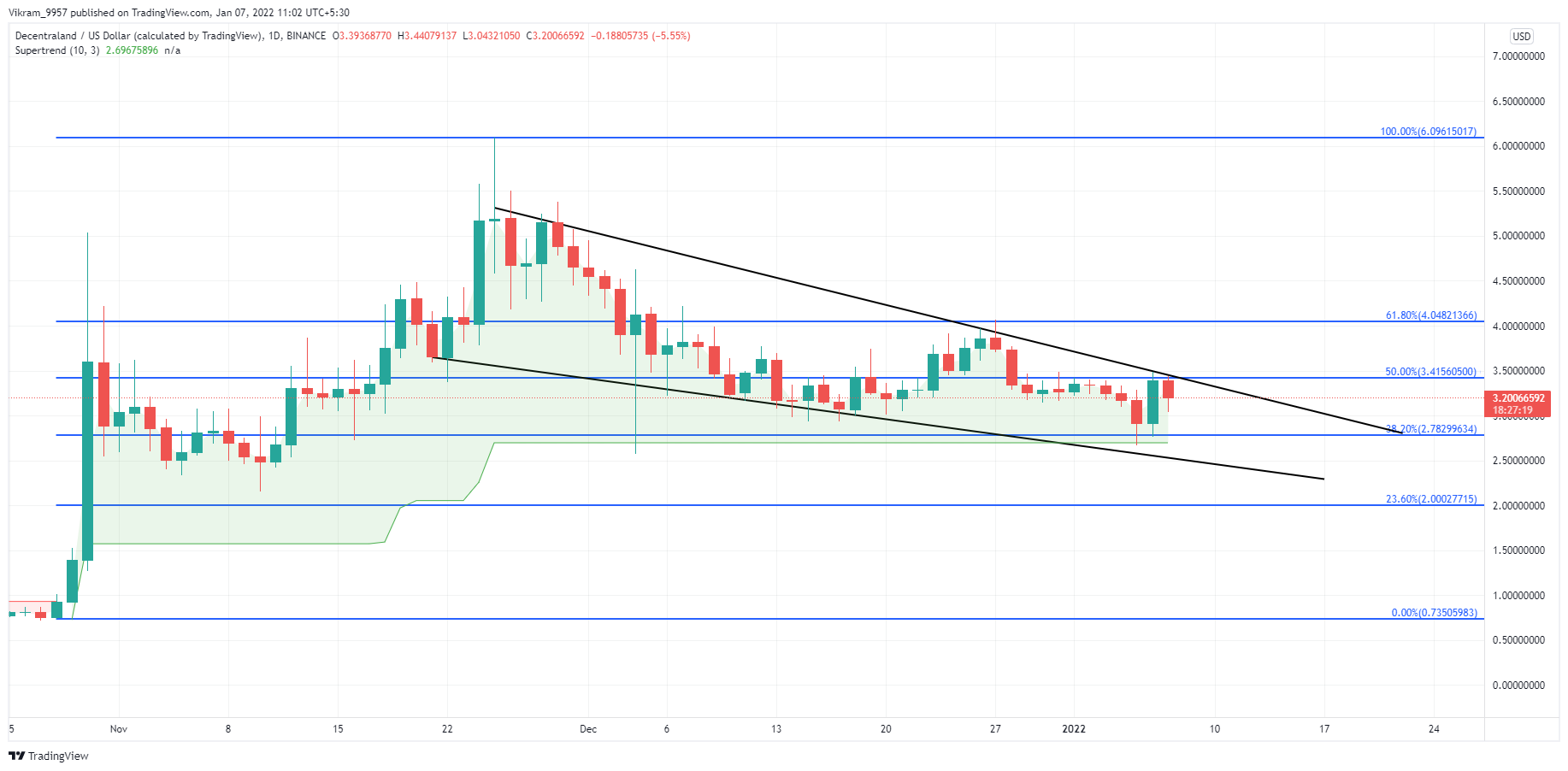 MANA Technical Analysis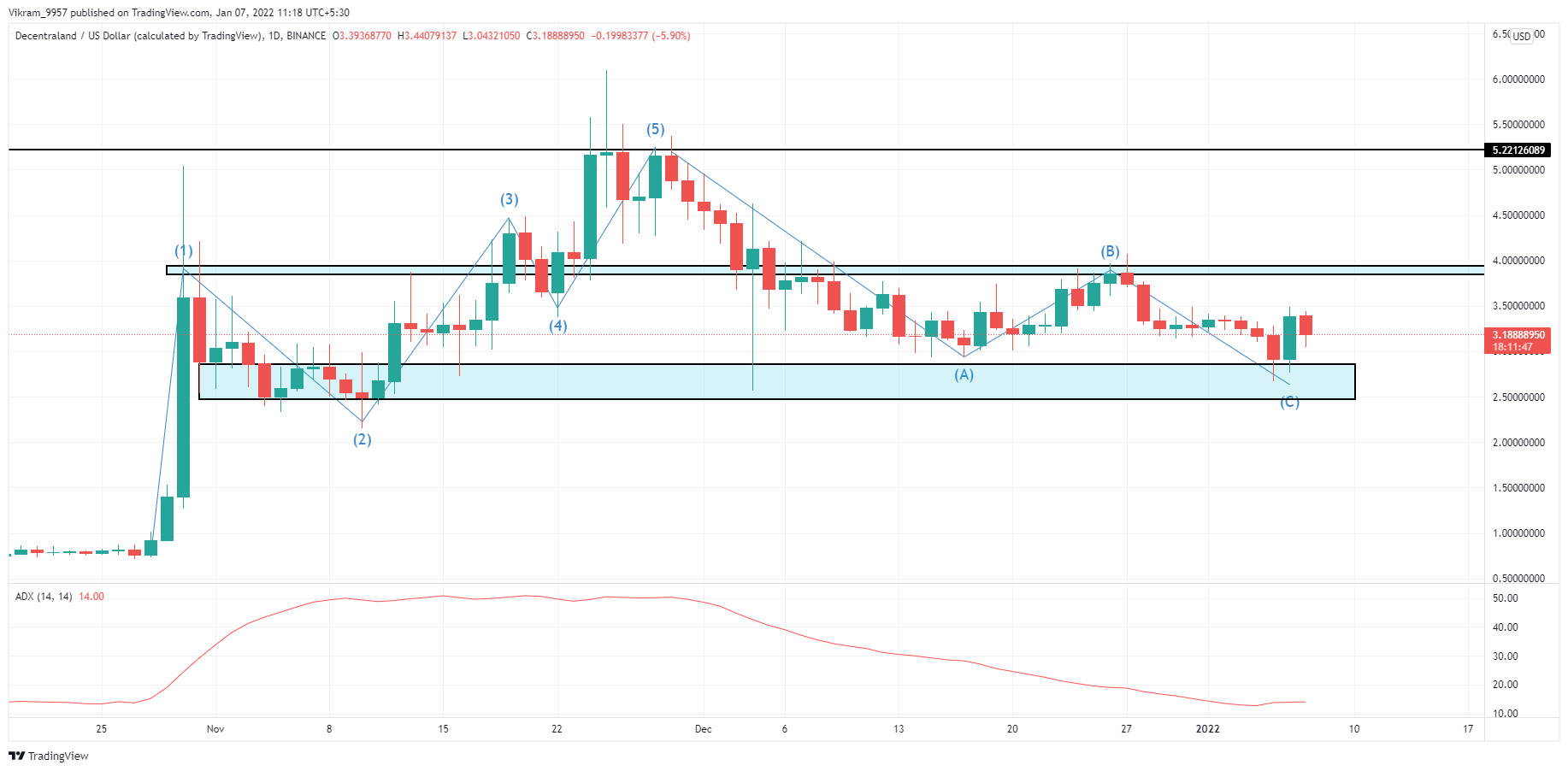 If the Elliot waves are to be believed, the correction wave from $5 in the MANA coin price is coming to an end. The "ABC" Elliot correction waves showcase the end of correction and forecast the start of another uptrend.
The Super Trend Indicator showcases the coin price is still maintaining an uptrend as it sustains above the indicator line. And, the ADX indicator shows the slope stabilizing after the downtrend and the start of a spiking ride as the price approaches a breakout.
Therefore, the technical indicators showcase an uptrend in action with a high probability of a trend burst. That is why the chances of a bullish breakout are high for MANA coin price.
Upcoming Trend
The Elliot correction waves in the MANA daily chart forecast the start of an impulse wave. Therefore, it hints at the breakout of the wedge pattern and the 50% Fibonacci level. The same suggestions are provided by the technical indicators in the daily chart. However, the price action remains the key confirmation factor and traders must keep an eye on it.
Therefore, traders can expect a bull run in the upcoming days for MANA coin price if it overcomes the formidable selling pressure. The bull run can reach $5, and if it breaks above $5, the next key resistance level is at $7.5.
---
Source
---
Back to the list