Back to the list
Bitcoin, Ethereum, Binance, Solana, Shiba Inu Price Analysis – November 24 Roundup
www.cryptopolitan.com
25 November 2021 08:20, UTC
Reading time: ~4 m
---
Bitcoin and the other two top coins see a rise after seeing a redness, leading to addition in the total market cap of crypto industry.
Crypto's global market cap witnesses a rise of 1.25%, reaching 2.60T, thanks to Bitcoin's rise.
Bitcoin finally returns to the competition, surged to 1.59%.
Ethereum and Binance Coin continue to grow with 1.27% and 2.43%, respectively.
Solana and Shiba Inu show redness, other coins continue occupying their place.
The volatility and changes are a regular part of the crypto market. It is evident from the recent rise and fall witnessed in the leading currencies whose prices varied much. An example is bitcoin which saw the change in market tendency leading to its depreciation. This continued for a short while, but now, fortunately, it has revitalized. The recent improvement has raised its prices to the $57,820 range.
Like Bitcoin, the following two currencies, Ethereum, and Binance have also shown optimism to their investors. Those who had grown cynical due to changes in the market are again jubilating as the market is seeing new highs. But again, it is the crypto market; nobody knows what will be the next change. The amusement will continue, and many people will see the appreciation of their investment value.
1.
Bitcoin resurges, appreciates 1.59%
2.
Ethereum retains its momentum, grows 1.27%
3.
Binance Coin continues to grow, adds 2.43%
4.
Solana bearish, shows redness of 3.93%
5.
Shiba Inu continues to dip, loses 3.44%
6.
Top losers and gainers
Bitcoin resurges, appreciates 1.59%
Bitcoin (BTC) continues its unchallenged domination of the crypto market. Even though it remained red in the recent days, it continued to be the lead cryptocurrency. The current rise in its price has satisfied the investors as it grew up to 1.59% at the time of writing.
Bitcoin's price recorded was in the $57,825 range, which is much better than the past few days. It has revived the hopes that if it continues to grow with this speed, then leaping past the $60K barrier won't be difficult. If it happens, BTC will see new levels of rising.  
Even though it went through a depreciation of 4.57% in the past 7 days, it has shown promising signs. The current market cap is estimated to be $1,091,529,913,349. The volume of Bitcoin recorded in the last 24 hours was $34,463,951,377, which equals 596,194 BTC. Its circulating supply recorded at the time of writing was 18,882,437 BTC.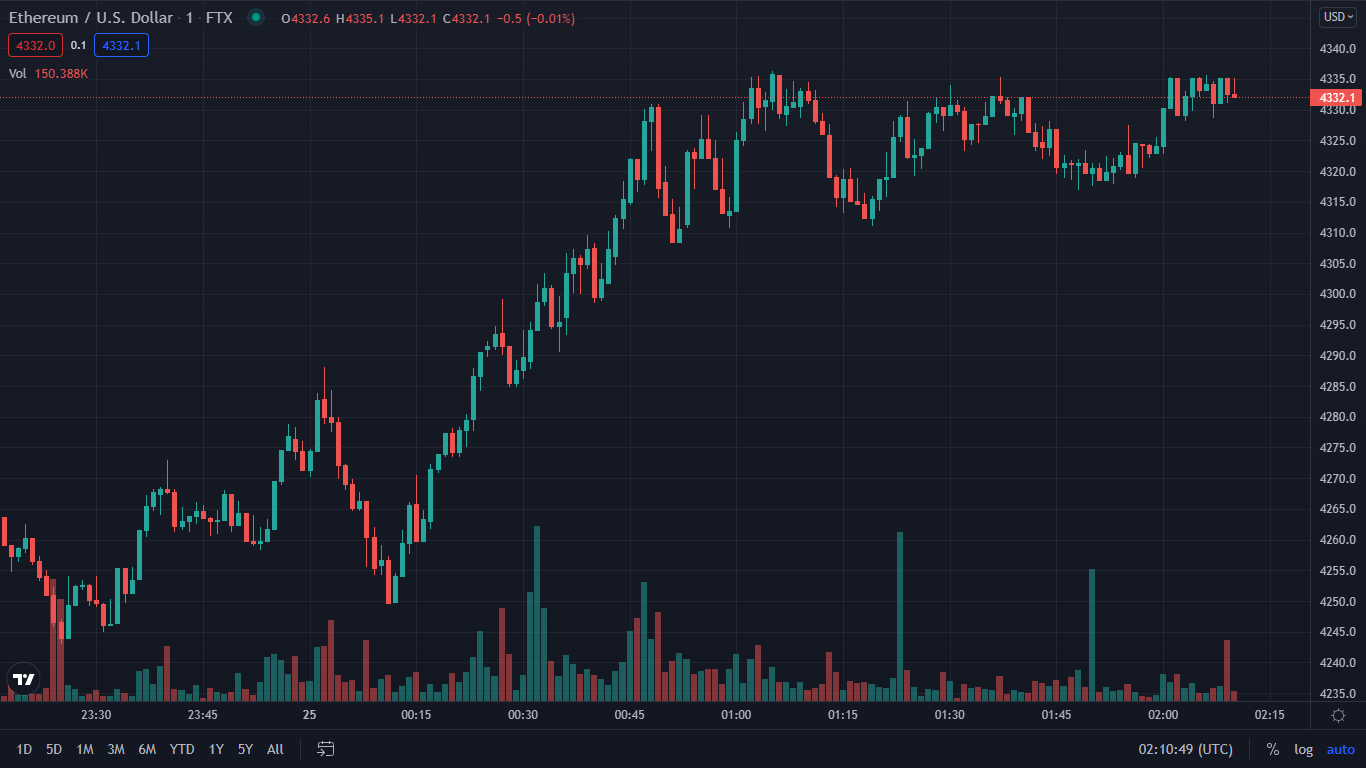 Binance Coin continues to grow, adds 2.43%
Binance Coin (BNB), like the leading names, suffered setbacks recently, but it has been one of the top gainers amongst the big three. In the last 24 hours, it has added 2.43% to its value. This led to a rise in its price, amounting to the $601 range. If its performance is compared to other coins for the last seven days, it has performed the best.
Its weekly gain, recorded at the time of writing, was 2.55% which is much better if contrasted to bitcoin and Ethereum. Its market cap was estimated to be $100,123,786,017. While the volume recorded for the last 24 hours was $2,421,699,682, which equals 4,034,429 BNB.
The circulating supply recorded for the Binance coin was estimated to be 166,801,148 BNB. The overall greenness of this coin during the last seven days shows the enhanced customer trust in this currency and the subsequent rise in its value.  
If Binance coin continues to grow at this pace, it might prove challenging for other coins in the future.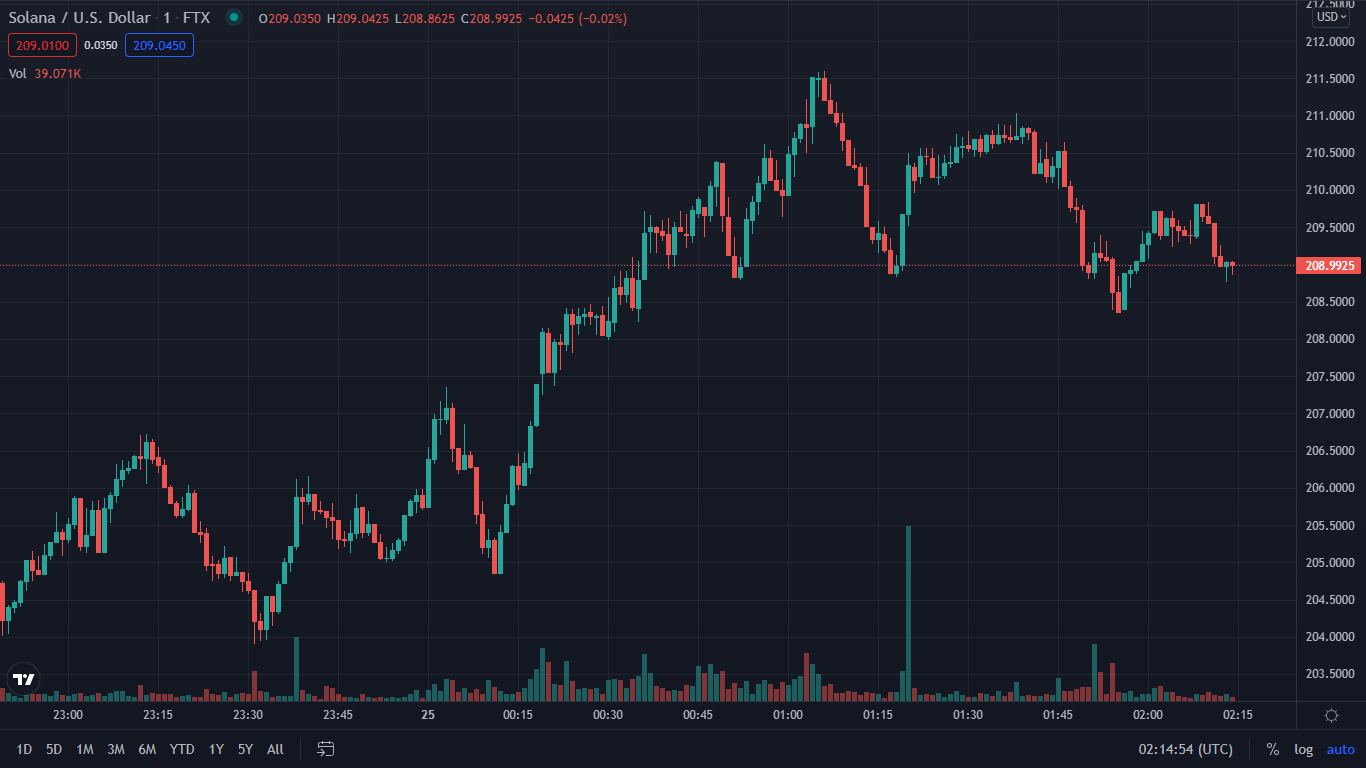 Shiba Inu continues to dip, loses 3.44%
Shiba Inu (SHIB) was seen as a contender for the final position in the top-10 in recent days, but it has depreciated since then. The recent redness was about 3.44%, which led to its price valuing $0.00003977. It saw a depreciation of 18.21% in the last seven days, which is comparatively more than other top currencies.
Its market cap recorded at the time of writing was $22,003,124,796. Shiba Inu's volume recorded for 24 hours was $3,797,053,153 that is equal to 94,749,934,639,458 SHIB. The circulating supply for Shiba Inu was 549,055,952,729,359 SHIB.
Top losers and gainers
Surge Inu (SURGE) remained the top gainer, which amounted to 587101.88% in the last 24 hours. The surge was followed by Ethereum Meta, which gained 3063.90% in the last 24 hours.
Bankless DAO BANK depreciated and its value of redness recorded was 97.85% when this article was being written. It was followed by Inferno Pay IFO, whose redness amounted to 96.74%.  
Final Thoughts
Again, there was a trajectory seen in the domain of cryptocurrencies that affected the values of certain currencies. Sometimes it leads to the wavering of investors' trust, but when it becomes bullish, they are relieved. These changes will continue in the crypto market because it is part of the growth process.
The improving customer trust in this market is evident from the growth of the total market cap, which amounted to $2.60T, showing a growth of 1.25% in the last 24 hours.  
By the way, In a move tipped to trigger a wave of institutional crypto investment in Australia, Rest Super has become the first Australian superannuation fund to signal real interest in exposing member portfolios to the asset class. Exchange managers maintain that high-level institutional investment is only the natural next step in mainstreaming crypto in Australia.
What do you think will be repercussions of the announced institutional support for crypto investments in Australia? Please tell us in your comments below.
---
Source
---
Back to the list