While inflation was the primary investors' concern six months ago, the fear of a looming recession has now taken the spotlight. Interestingly, this shift has not dampened investor confidence. Rather, it has grown, with 78% of respondents expressing a positive outlook on the markets. Could it be that the fear of recession is not discouraging investors from putting their capital on the market scale?
Recession, Not Inflation, Traders' Biggest Concern
A recent study by trading and investment platform eToro reveals a notable shift in retail investor sentiment. The eToro Retail Investor Beat surveyed 10,000 retail investors across 13 countries. The data shows that 22% of respondents now consider a potential recession as the most significant risk to their investments, up from 13% six months ago.
Conversely, concerns about inflation have decreased from 20% to 13% over the same period. This change suggests that investors are adapting their strategies and expectations in response to evolving economic conditions.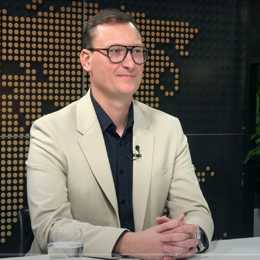 Maciej Wojciechowski, Onequity
However, as Maciej Wojciechowski, the Managing Director for Europe at Onequity, suggests, this is not the first time investors have been concerned about recession and inflation levels.
"Over the last three years, the global economy has frequently been stuck in recession, as evidenced by the decline in GDP for at least two consecutive quarters. Interestingly, this has not significantly impacted the volume and number of transactions in the market," added Wojciechowski.
Data from eToro seems to confirm his statement. Despite the increased focus on recession risks, investor confidence metrics have not only not fallen but improved across the board. The study found that 78% of retail investors are optimistic about their investment portfolios, a jump from 71% in June. eToro is leveraging this in Europe, where it has just obtained a Cypriot cryptocurrency license.
"Retail investors are no longer laser-focused on inflation and are clearly feeling optimistic about central banks' ability to tame price rises without many more interest rate hikes," said Ben Laidler, the Global Markets Strategist at eToro. "Whilst concerns have now shifted towards the recession that these interest rate hikes might cause, this is not weighing down sentiment to the same degree that inflation was."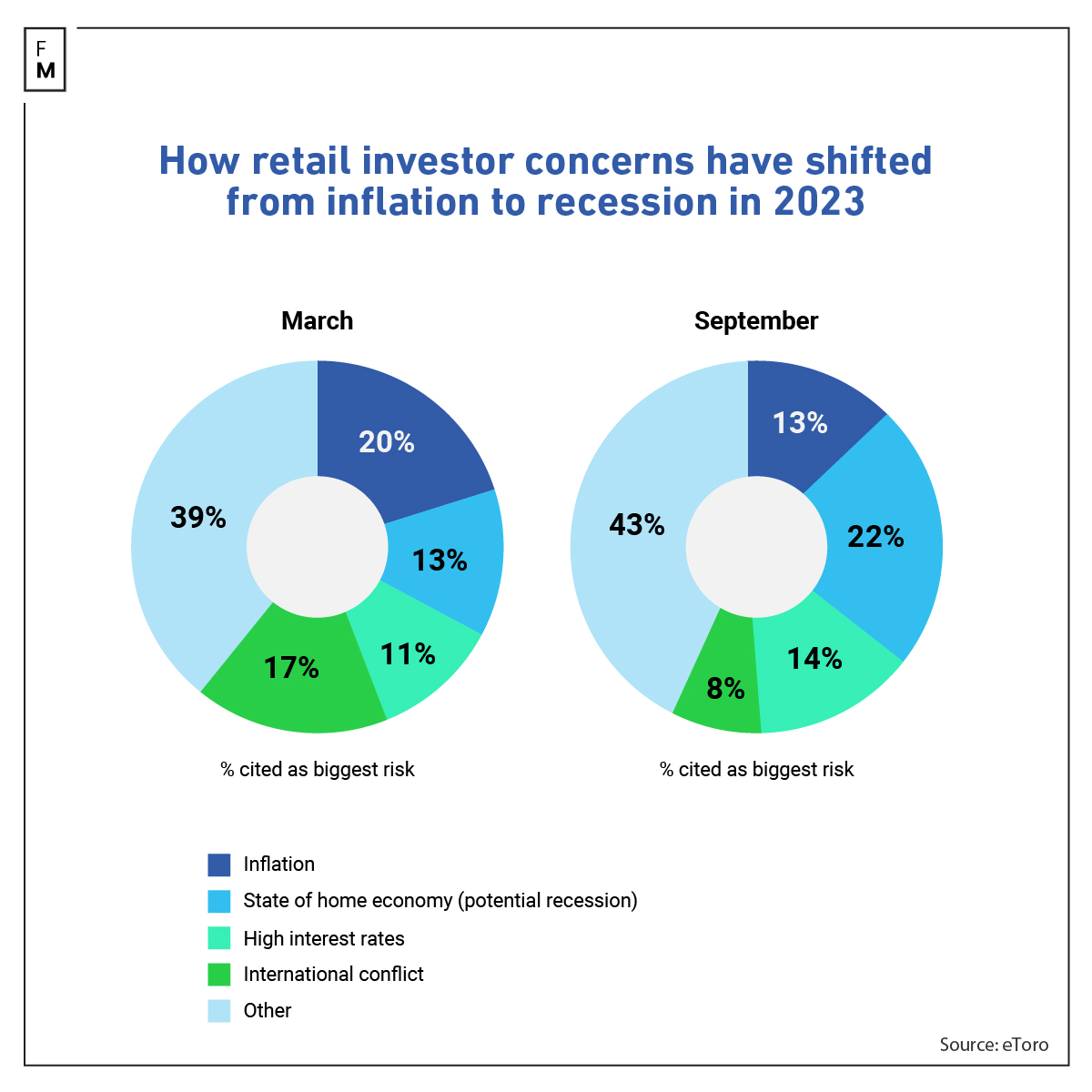 Investment Contributions and Sector Preferences
Additionally, confidence in income and living standards has risen from 65% to 70%. Dutch retail investors are the most optimistic, with a 91% confidence score, while Spanish investors are the least optimistic at 71%.
"Retail investors are feeling a lot rosier about their investments than they were three months ago, they are generally quite bullish about the remainder of 2023, and the consensus amongst this group is still for a sustained bull market in the first half of next year. This would extend the 23% global stocks rally we have already seen since the October 2022 low," added Laidler.
The rising confidence is translating into more aggressive investment strategies. One-third of respondents plan to increase their investment contributions in the next quarter, outnumbering those who plan to scale back (7%) by more than four to one. The technology sector is expected to benefit the most from this bullish sentiment, followed by financial services, real estate, and energy sectors.
"It's worth noting that history has shown patient investors who remain committed to their investments can still accumulate returns even during economic downturns. A panic-driven approach among retail investors may, paradoxically, bring significant benefits to those who are able to keep a cool head," concluded Wojciechowski.
The eToro Retail Investor Beat was conducted between 18-29 August 2023 by research company Opinium. It included 10,000 retail investors from 13 countries across three continents. Respondents were either self-directed or advised and held at least one investment product.
In a distinct research conducted by eToro, it was found that 41% of 10,000 retail investors from 13 different nations are strongly against the use of artificial intelligence (AI) technologies like ChatGPT for portfolio management. Meanwhile, a study from FOREX.com reveals that retail traders most frequently close their profitable positions during morning hours.