Widely followed pseudonymous trader Altcoin Sherpa is issuing a warning on three of the top ten crypto assets by market cap.
Altcoin Sherpa tells his 196,400 followers on the X social media platform that Binance Coin (BNB), the native token of Binance Smart Chain and a utility token on the Binance crypto exchange, is "hanging on for dear life."
"I think it's best to stay away from this one in the short term. I still think Binance is likely okay but it's important to be cautious during these uncertain times."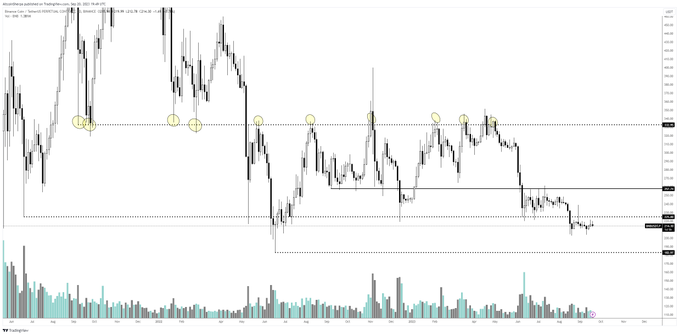 Source: Altcoin Sherpa/X
The analyst's chart suggests that the fourth-largest crypto asset by market cap lacks upward momentum after failing to break through the resistance level at around the $330 price six times since May of 2022. Meanwhile, Altcoin Sherpa's chart shows that BNB has broken below a two-month-long range, with the next support level over 10% below its current price.
BNB is trading for $210 at time of writing.
Turning to Bitcoin (BTC), Altcoin Sherpa says that he is bullish on the flagship in the near term.
"BTC: Still of the opinion this is going to go to $28,000 overall. Four-hour exponential moving averages all looking decent in the short term and not overextended; I think that we see another push-up."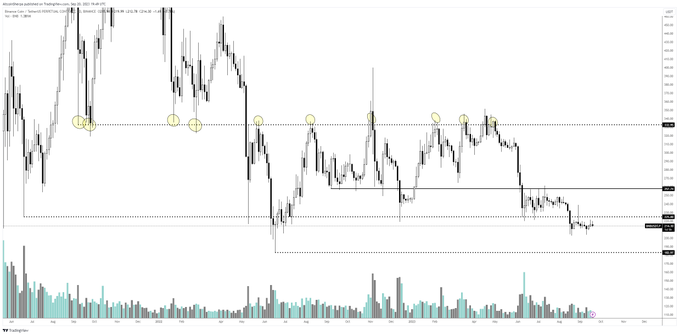 Source: Altcoin Sherpa/X
Bitcoin is trading at $26,717 at time of writing.
In the case of Ethereum (ETH), the trader says that the price performance of the second-largest crypto asset by market cap against Bitcoin is likely to determine what altcoins do next.
"ETH: The time is soon to buy altcoins for a run in my opinion… would like to see ETH/BTC come a bit lower and then look for a decent sized altcoin run by the end of this year."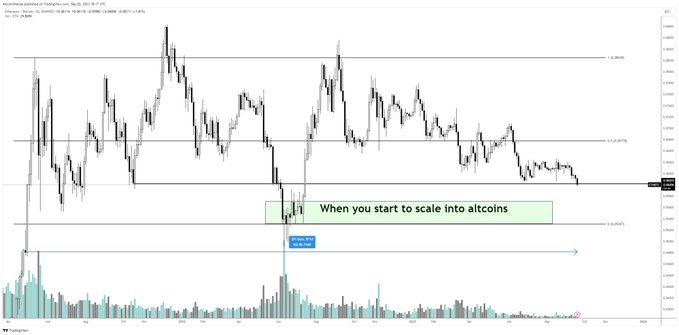 Source: Altcoin Sherpa/X
Generated Image: Midjourney