Back to the list
0x Protocol (ZRX) and ThorChain (RUNE) Technical Analysis: Will Sellers Succeed?
cryptoknowmics.com
14 October 2021 11:00, UTC
Reading time: ~2 m
---
0x Protocol and ThorChain buyers may have a chance as per the daily chart price action. If RUNE remains above $6.5 and ZRX bulls overcome $1.15, the shift would flip in favor of buyers.
0x Protocol (ZRX)
The DEX is one of the earliest using ZRX as the central currency.
Past Performance of ZRX
There are lower lows in the daily chart of the 0x Protocol token. While ZRX crypto is stable on the last trading day, buyers are confident.
At present, the primary resistance lies at $1.30. If sellers press lower, the immediate significant boundary for ZRX/USDT price action will be $0.80.
Day-Ahead and What to Expect
ZRX token buyers have the upper hand from a top-down preview. However, in the immediate term, ZRX technical analysis reveals weakness.
There are lower lows versus the upper BB, with more room for even more dips if $0.95 fails. Resurgence above this week's high would shift price action to favor ZRX buyers.
0x Protocol Technical Analysis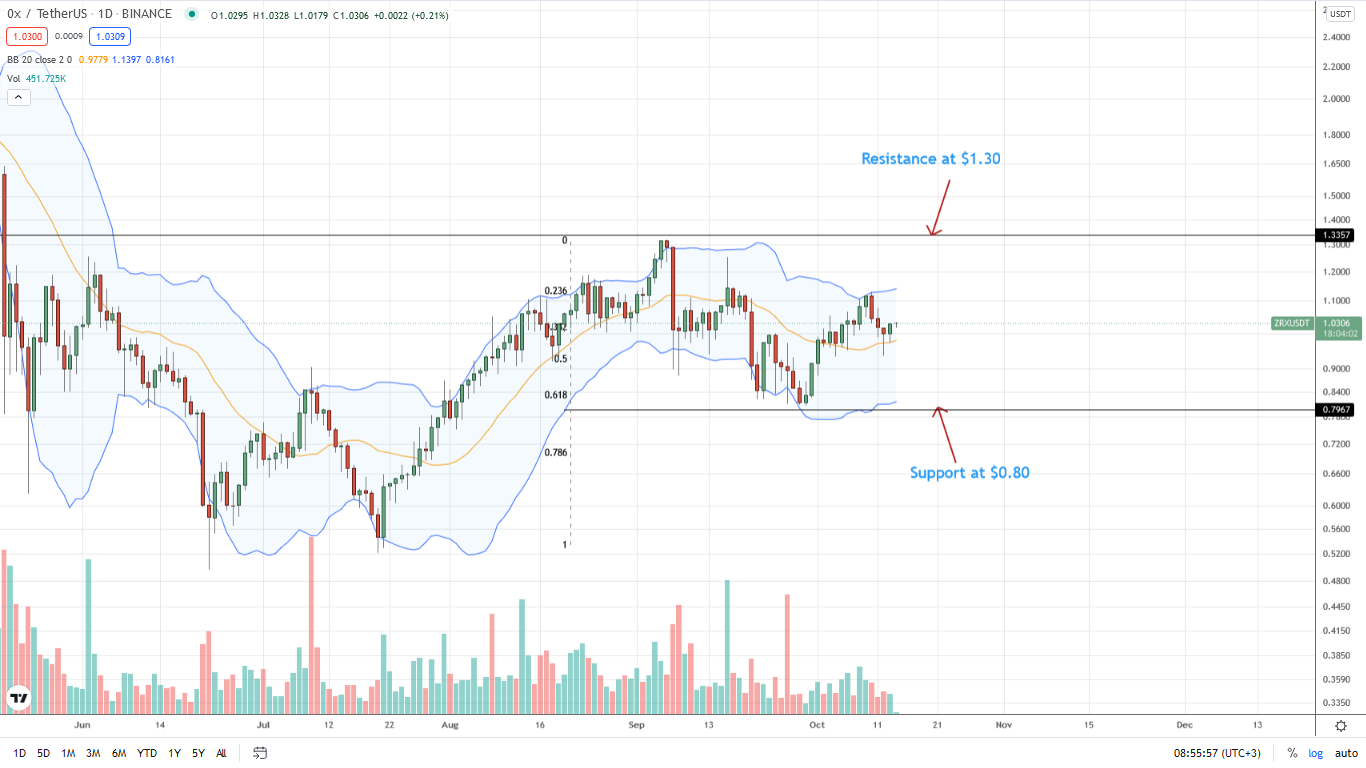 Aggressive ZRX token buyers might enter on pullbacks above $0.95, targeting $1.15 and later $1.30 in a buy trend continuation.
On the other hand, losses below $0.95 may weigh negatively on ambitious ZRX traders.
In that case, prices may dump to $0.80 as ZRX/USDT prices remain in a broader range.
ThorChain (RUNE)
THORChain, the interoperable swapping platform, uses RUNE as the priming agent.
Past Performance of RUNE
The ThorChain coin is under pressure. Still, there are hints of strengths in the daily chart.
Overall, RUNE technical analysis is supportive of sellers as RUNE prices are confined in a descending channel.
Day-Ahead and What to Expect
However, the RUNE token could snap higher in the short-term.
While sellers press lower, there may be entries for aggressive RUNE traders swinging the trend.
Immediate support is at $6.5. Meanwhile, a break above the wedge could see RUNE crypto expand to $9.5 and $12.
ThorChain Technical Analysis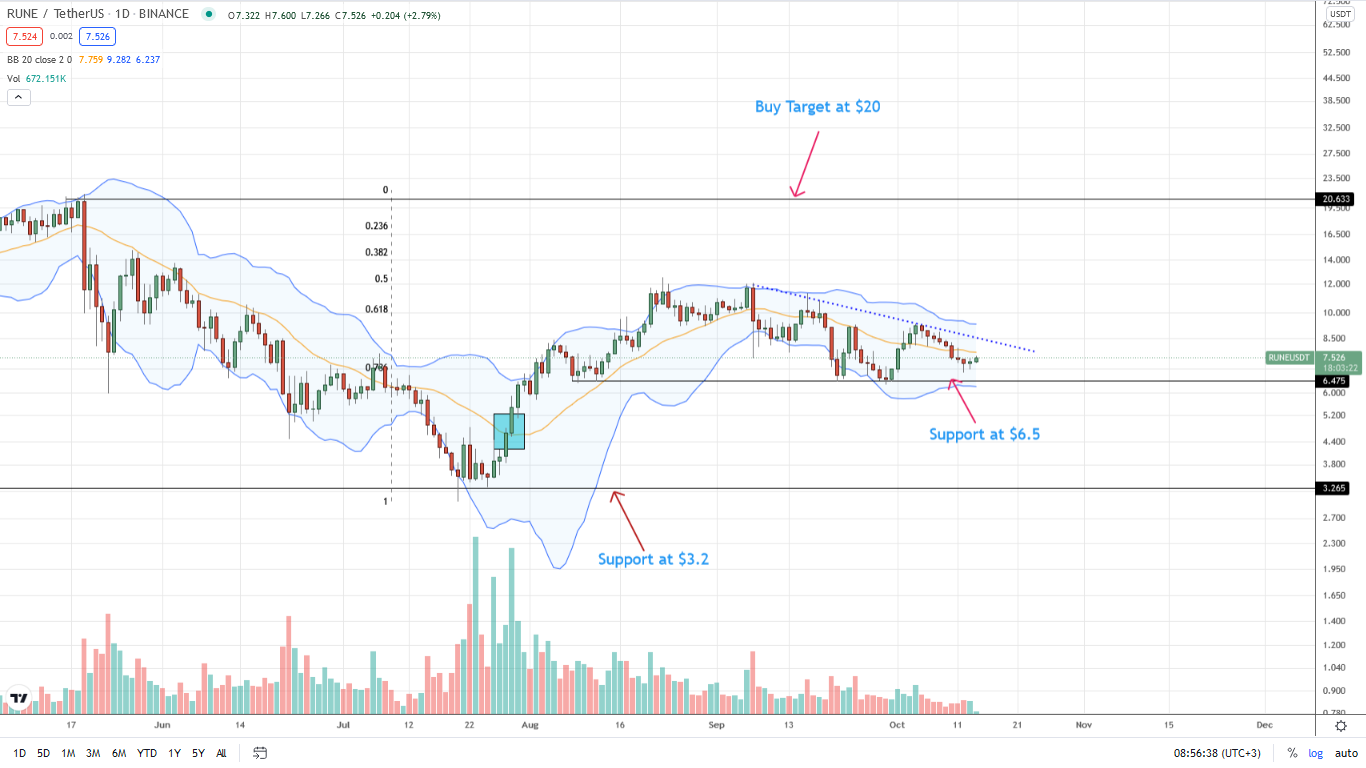 The ThorChain coin is capped and bearish.
There are lower lows that may offer entries for aggressive sellers. Nonetheless, sellers haven't reversed gains of early October.
If anything, buyers have the upper hand from an Effort-versus-Result perspective, as per price action in the daily chart.
Therefore, if there is a spring back above the descending wedge, buyers of late September may flow back, offering support for the uptrend.
However, deeper losses below $6.5 may signal a longer-term shift in trend.
---
Source
---
Back to the list