The well-known crypto whale tracking platform, WhaleStats, took to Twitter this morning to share some new data about the trading habits of some of the largest Ethereum (ETH) whales. According to the post, Apecoin (APE) has flipped WETH as the most traded token among the top 500 ETH whales.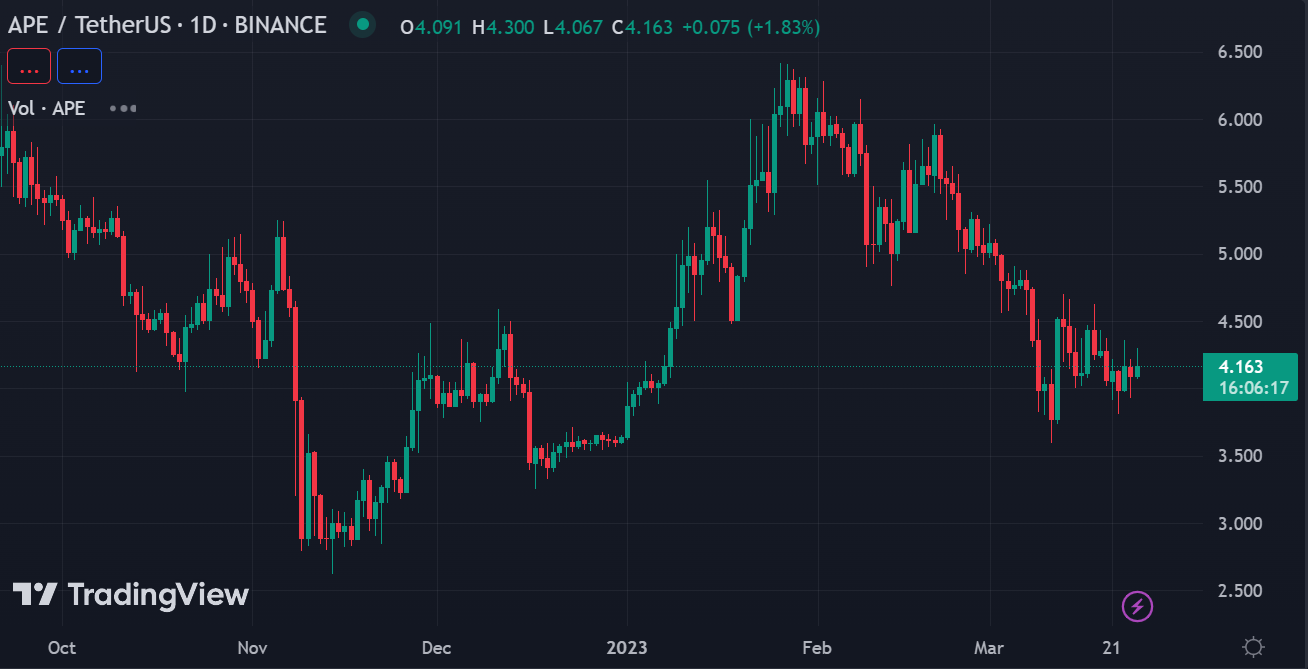 APE / Tether US 1D (Source: TradingView)
CoinMarketCap indicates that APE is one of the many cryptocurrencies trading in the red after a very bearish past week. APE is currently trading hands at $4.26 after a 0.47% price decrease over the last day. APE was also able to reach a high of $4.24 and a low of $3.94 over the same time period.
Despite the drop in price, APE was still able to strengthen against Bitcoin (BTC) and Ethereum (ETH) by about 2.35% and 3.13% respectively. APE's weekly performance has some worth to do in order to recover as the altcoin is in the red by more than 8% over the last week.
APE's 24-hour trading volume is currently in the green zone and stands at $123,199,011 after a more than 21% increase since yesterday. In terms of market cap, APE stands at $1,533,184,687, which makes it the 38th biggest crypto in terms of market capitalization.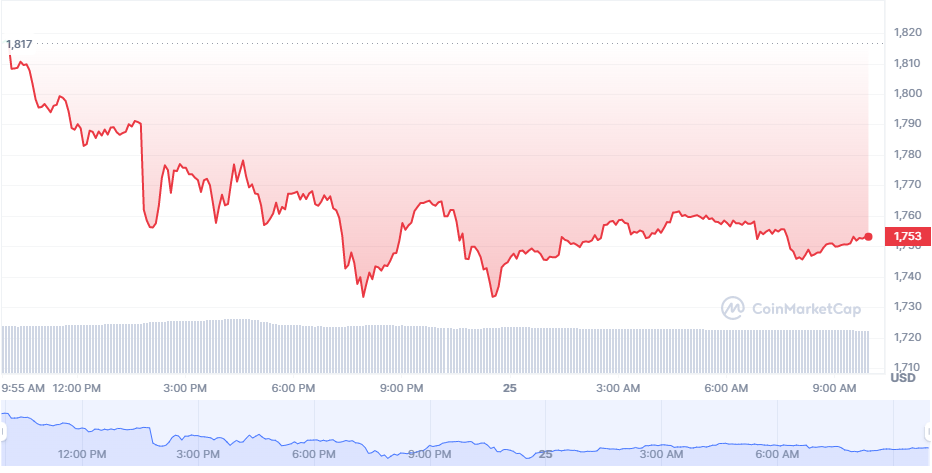 WETH price (Source- CoinMarketCap)
WETH also fell prey to the bearish week as the crypto is now worth about $1,752.46 after a 3.45% price decrease over the last 24 hours. The crypto did, however, reach a high of $1,818.34 over the same time period.
Disclaimer: The views and opinions, as well as all the information shared in this price analysis, are published in good faith. Readers must do their own research and due diligence. Any action taken by the reader is strictly at their own risk. Coin Edition and its affiliates will not be held liable for any direct or indirect damage or loss.