Back to the list
Here Are The Biggest Crypto Gainers And Losers For The Past Week
coinedition.com
25 March 2023 10:48, UTC
Reading time: ~2 m
---
The past week has not been the best for the crypto market after the Federal Reserve hiked the interest rate by 25 basis points. Many cryptos like Arbitrum (ARB), Optimism (OP), and Immutable (IMX) struggled over the past seven days. On the other hand, for tokens like XRP, Litecoin (LTC) and Cardano (ADA) the past week was not so bad at all.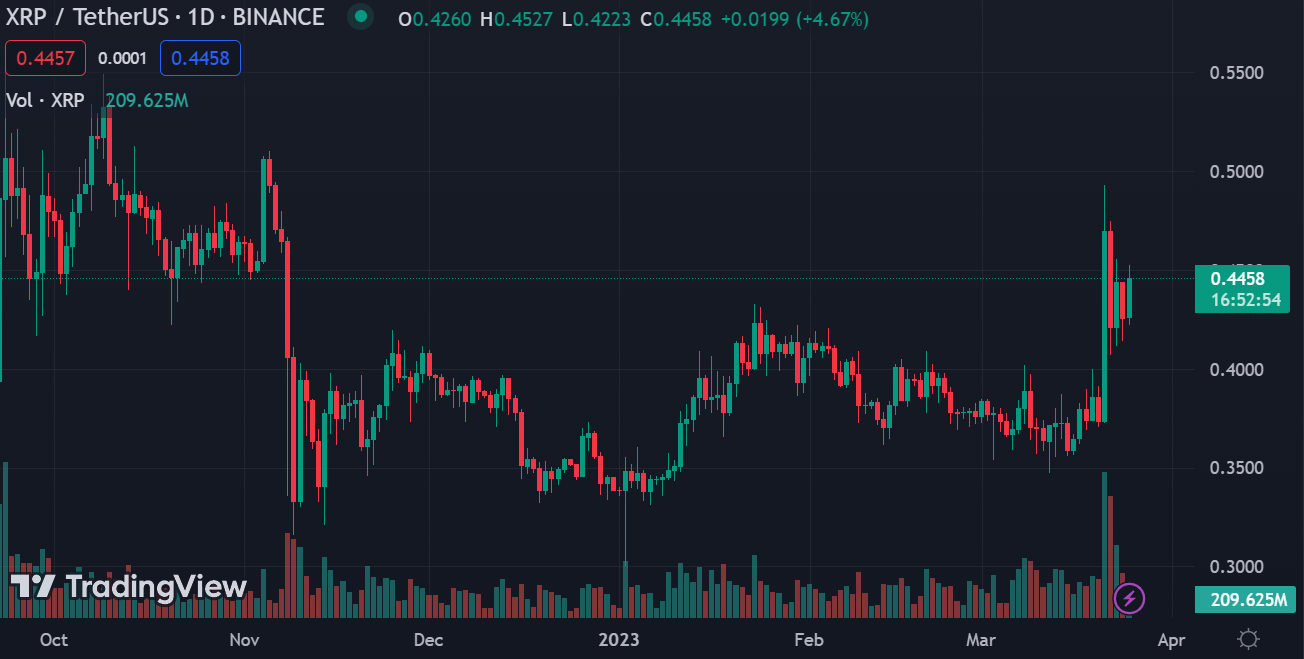 XRP / Tether US 1D (Source: TradingView)
While most cryptos found it hard to record any kind of gains, XRP and LTC are currently up 16.37% and 7.37% respectively over the last week. In addition to this, the XRP price is also up by more than 2% over the last 24 hours.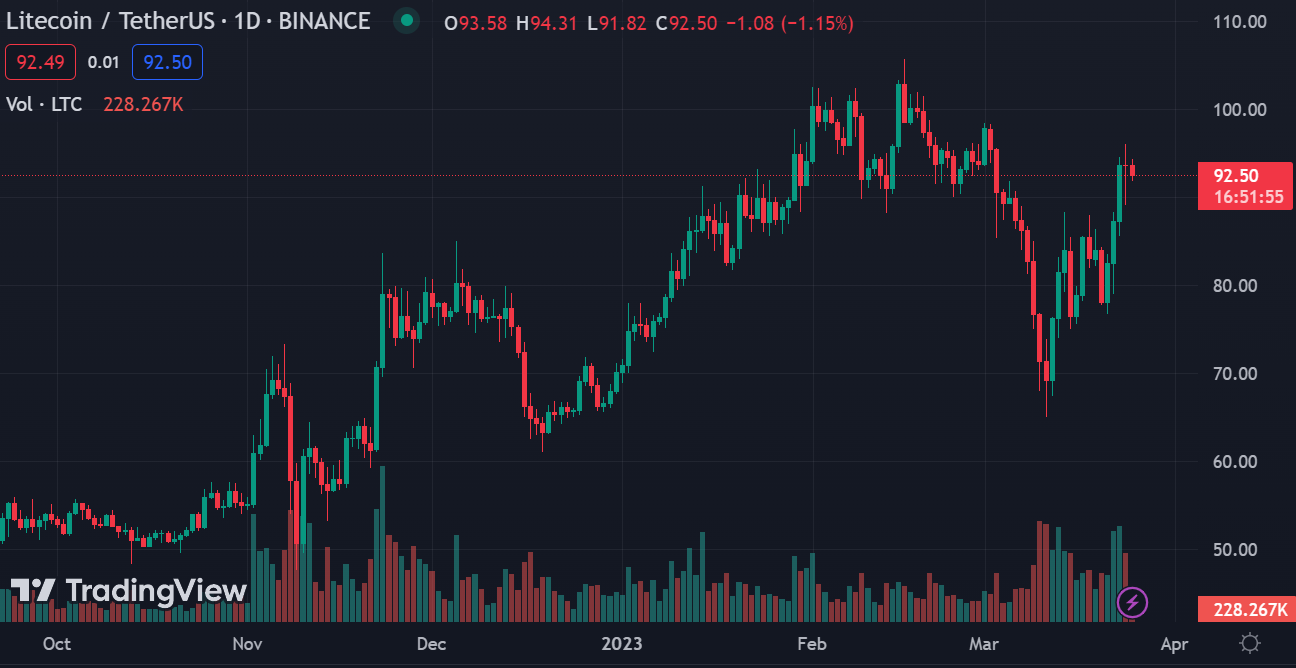 LTC / Tether US 1D (Source: TradingView)
LTC, however, was not so lucky. At the moment, litecoin is trading hands at $92.82 after a 2.35% price decrease over the last day.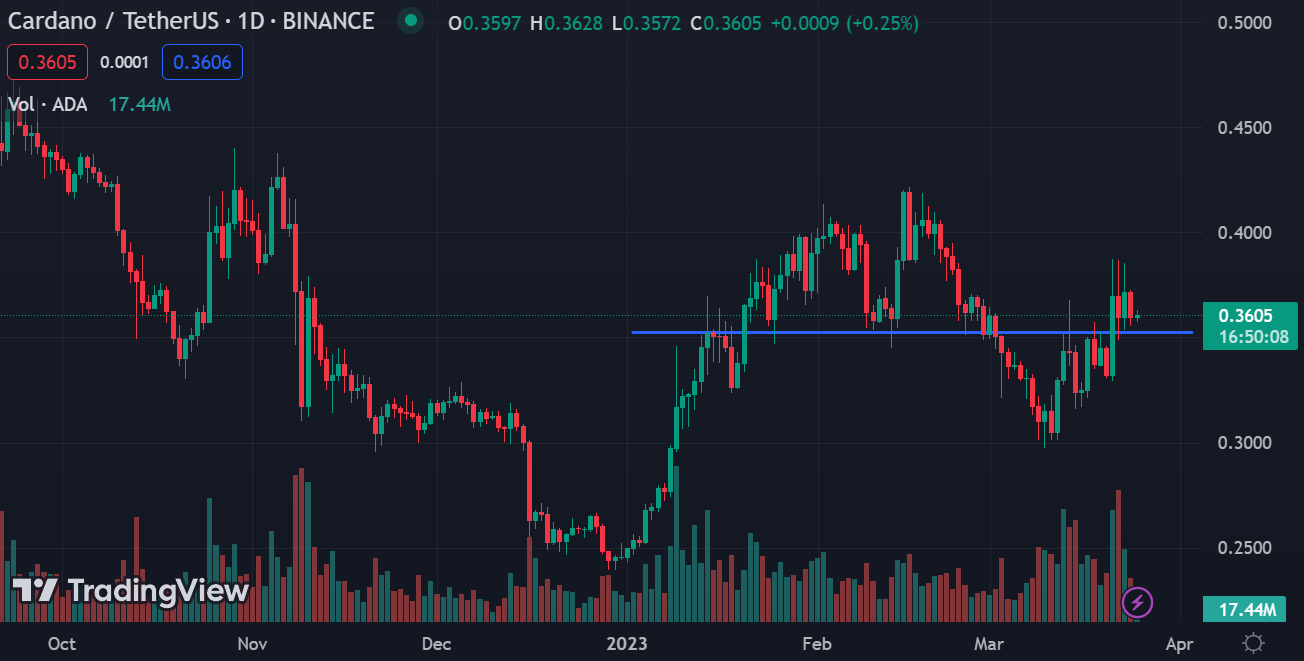 Cardano / Tether US 1D (Source: TradingView)
ADA's weekly gain of just under 3% is not as impressive as the previous two altcoins, and the crypto now hovers close to the critical support at around $0.352. If the price of the ADA drops below this level, the price could drop as low as $0.3019 soon.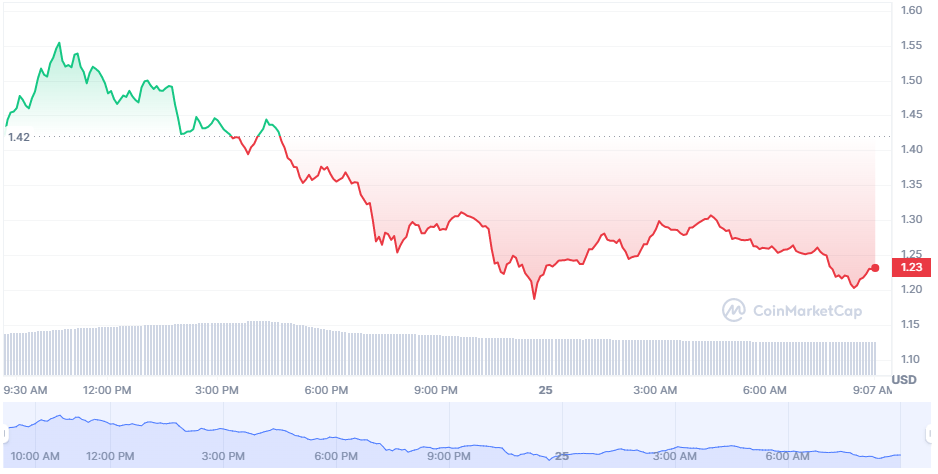 ARB price (Source: CoinMarketCap)
One of the biggest losers this week was unexpectedly ARB. The launch of the ARB token should have been a big deal, but shortly after the launch, holders sold their tokens on a big scale. This resulted in a more than 89% plunge.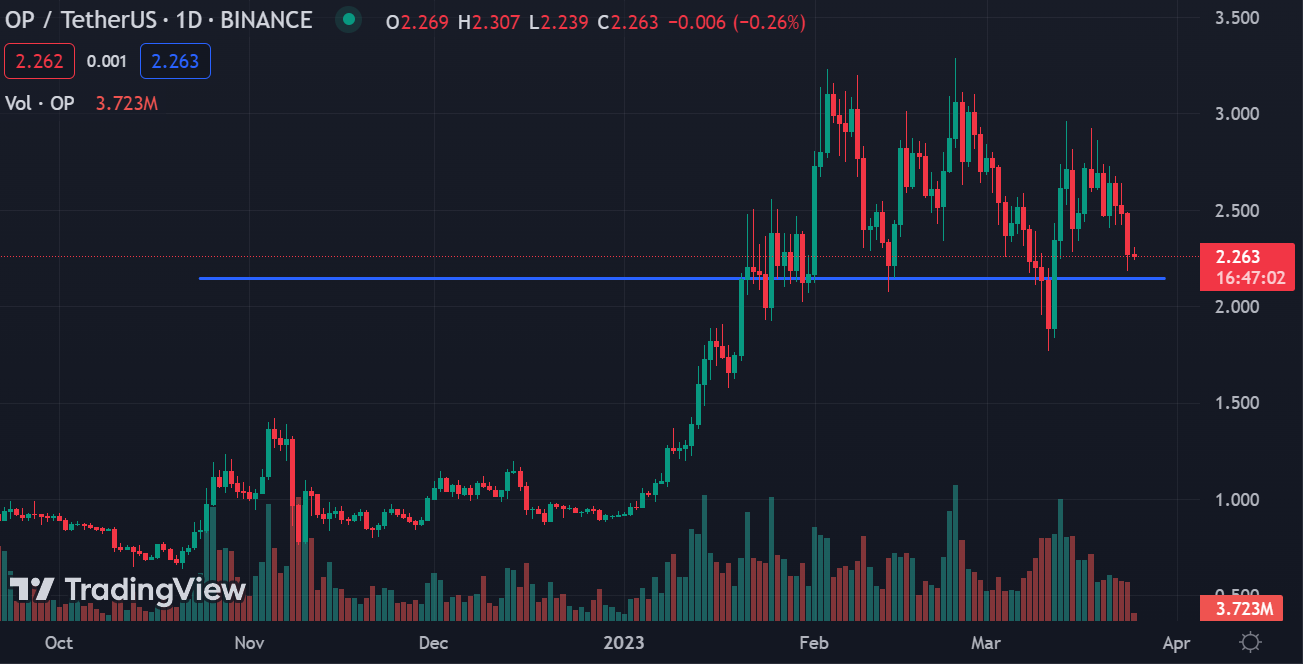 OP / Tether US 1D (Source: TradingView)
OP, unfortunately, slipped below $2.42 to turn it into resistance this week. Now, the crypto faces critical support at $2.14. If the price of OP drops below this level, further price declines could be expected to levels as low as $1.8. OP is currently down by 20.45% over the last week.
Disclaimer: The views and opinions, as well as all the information shared in this price analysis, are published in good faith. Readers must do their own research and due diligence. Any action taken by the reader is strictly at their own risk. Coin Edition and its affiliates will not be held liable for any direct or indirect damage or loss.
---
Source
---
Back to the list