Back to the list
Litecoin stands on the brink of key support-test; failing which a breakout looks bleak
eng.ambcrypto.com
19 August 2019 00:00, UTC
Reading time: ~3 m
---
Digital Silver, despite being the third-largest gainer in the top-10, in 2019 alone has been on a bit of a slump. Following its block halving at the start of the month, the 5th largest cryptocurrency on the market has lost 49 percent of its price since late-June when it was priced at $144. To put that in perspective, LTC, at press time, is trading at under $74.
Daily Chart: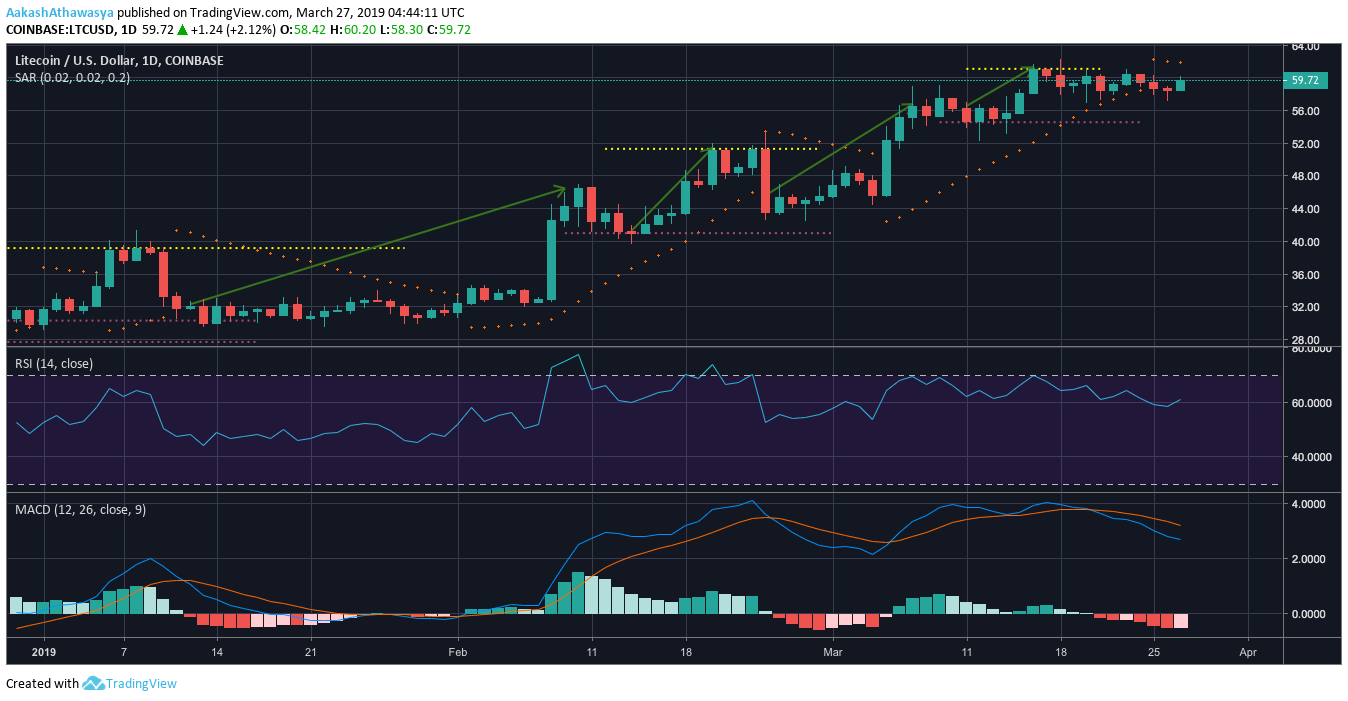 Source: Trading View
The anticipation of the halving, saw the coin reach $144, following which the coin's price took a tumble, dropping by 16.95 percent in three days between 8 July to 11 July. The price continued to drop below the support of $87.65, as the price only rebounded at $79.63, adding $20 in nearly 3 days. However, on 13 August, as the price dropped by over 10.2 percent LTC fell below this rebound level, for the first time since 11 May.
A pennant has begun to form as the price dropped the trend line, following its 10.38 percent during the early part of August. With the price trading below $73, the support of $66.56 and $59.45 will be tested, if the bears continue to act. Digital silver has been trading above the aforementioned level since Bitcoin began to rally during the start of April.
Zooming Out: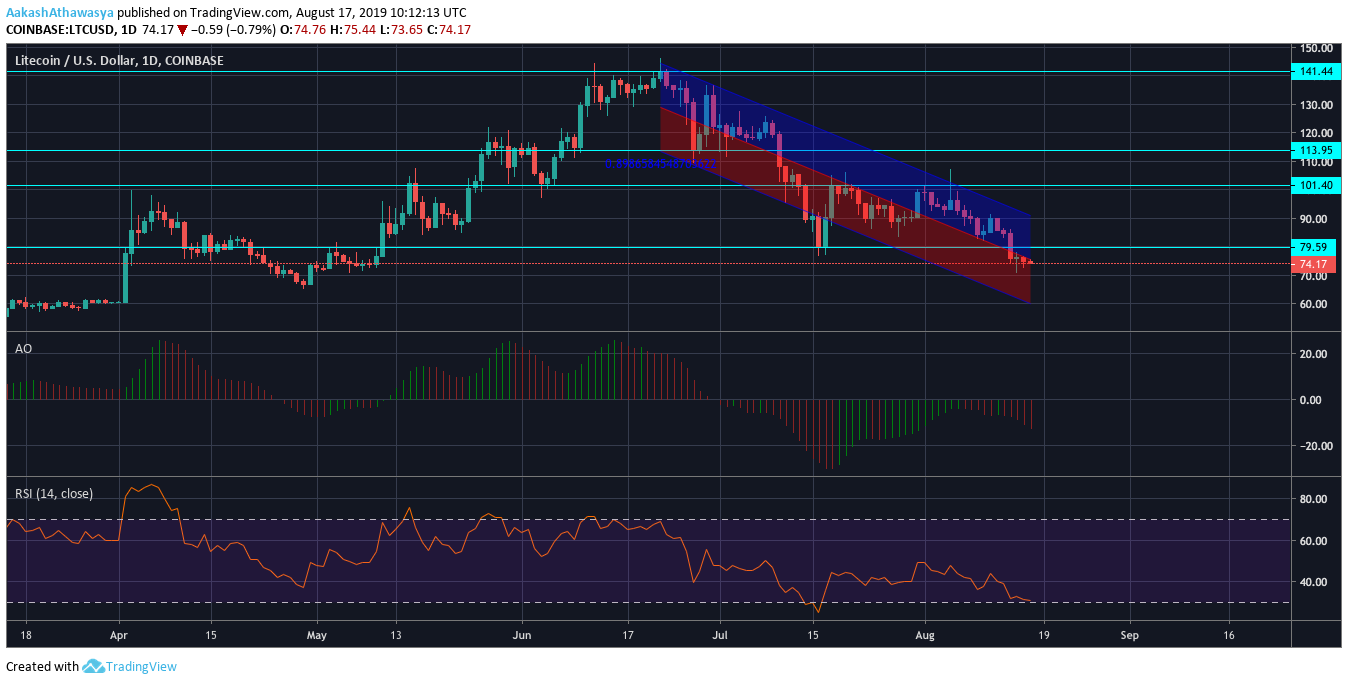 Source: Trading View
When the daily chart is looked at with perspective, a downward channel can be observed beginning during the close of June as the LTC price reached its peak of $140. Since then, the price has been in freefall as can be observed by the channel which has lasted almost 2 months on the trot.
However, digital silver hopefuls can be optimistic as a breakout is on the horizon, as the price looks to struggle out of this channel soon. Although, it should be noted that if the price continues to trade lower, falling below the support of $66.56, the bearish trend will be prolonged, and a breakout will have to wait.  The support turned resistance level of $79.45, which the current price is only $6 short of will be key to the upward projection of Litecoin. If the same is surpassed, and momentum is high, Litecoin could push as high as $85.
The Awesome Oscillator suggests that the short-term momentum is lower than its long term momentum, and the closing bars are red, hence showing a further bearish trend. Following its recent halving, the Relative Strength Index of Litecoin point to selling pressure, as the RSI is nearing the oversold point of 30, currently sitting at 31.17.
Conclusion:
Digital Silver looks primed for a breakout, provided the support does not break, owing to the descending channel that is ongoing for two months, and correction following the bearish trend during and after the halving. If the aforementioned pattern holds, and momentum switches, Litecoin could rally upwards, break the resistance placed at $79.45 and move past $85.
---
Source
---
Back to the list