Back to the list
Altcoins In Danger As Crypto Markets Face The Bears
zycrypto.com
10 August 2019 09:30, UTC
Reading time: ~2 m
---
A few months ago, something nice happened. Bitcoin "woke up" and dragged the whole market out of the crypto winter. However, it now seems that Altcoins are really not ready for the bullish move.
The cryptos have spent the last few months tripping up and down the market charts. However, Bitcoin has remained strong on the push to the upper price levels, albeit with a few setbacks here and there. Still, a recent drawback from the high of over $13k isn't exactly what most people expected.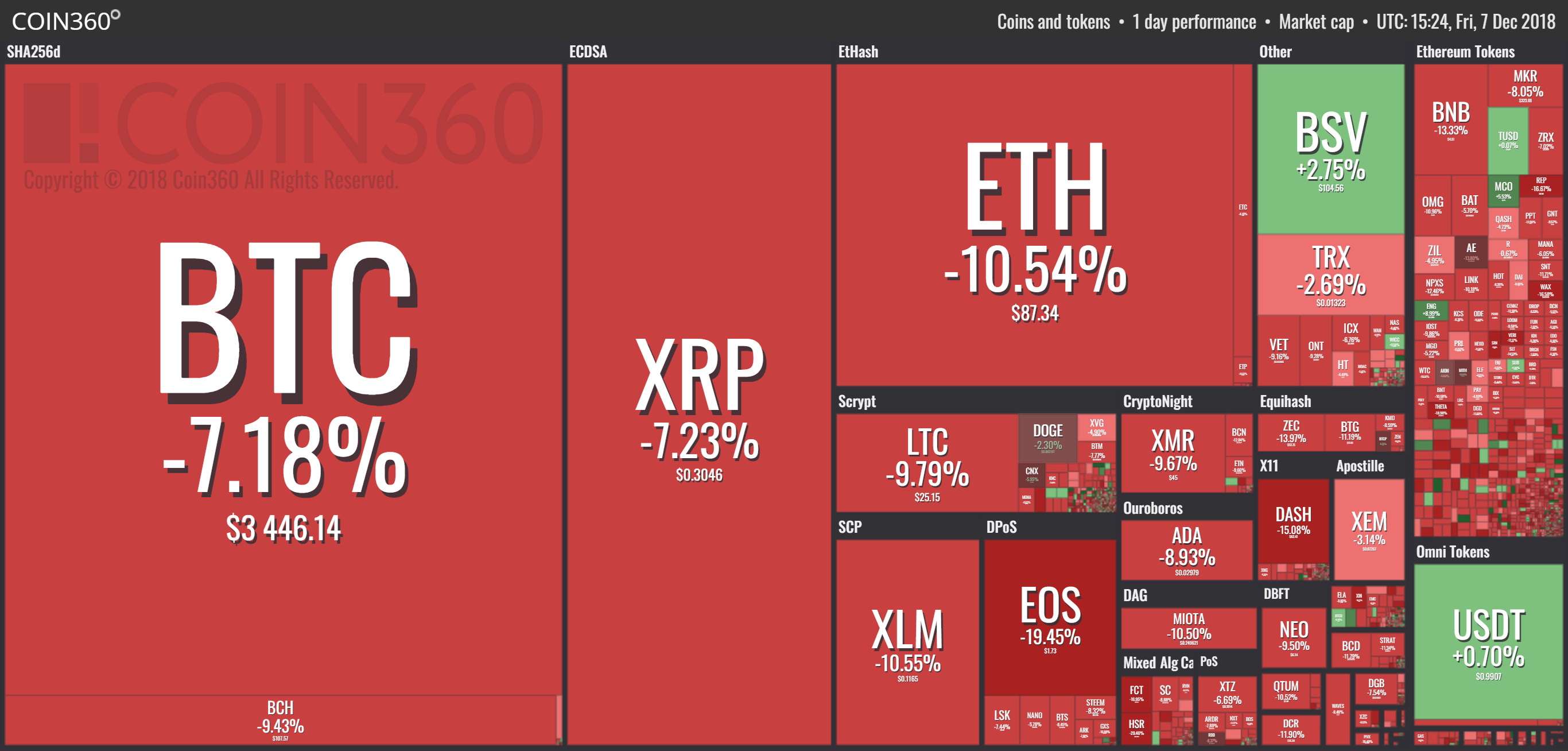 It's Not Their Season 
When the crypto winter ended, Altcoins seemed to surge fast, and a lot of people had the impression that 2019 may turn out to be the long-awaited Altcoin season (Alt Szn).
However, the current market developments suggest otherwise, although it's still possible for the Altcoins to bump back into strong price action if they can get a push before the end of 2019. 
Bitcoin's Dominance Increasing
Over the last one week, Altcoin prices have been on the downward move, with XRP, ETH, LTC, EOS and others losing by significant percentages. Over the same period, Bitcoin's hash rate went up by 12%, suggesting that the top coin wasn't in league with the Altcoin's fall. However, in terms of price, Bitcoin has also been hit a little. 
However, one thing is clear: Bitcoin is doing much better than Altcoins. At the moment, BTC's market dominance stands at 69.8%, with a total market cap of $210.9 billion and a 24-hour trading volume clocking $18.9 billion.
Interestingly, the current total market capitalization for the entire crypto market hangs at around $302 billion. That gives a strong perspective of just how dominant Bitcoin is right now. 
The Case Of Ethereum
Evidently, most of the Altcoins have a huge hit over the last few days, but Ethereum has been far more resilient than other altcoins as it hasn't swayed a lot. At the time of this writing, ETH trades at around $212 with just a $1.98% decrease.
---
Source
---
Back to the list
Similar news