Back to the list
Are Crypto Investment-Product Assets Dead After FTX Blowup?
beincrypto.com
01 December 2022 19:20, UTC
Reading time: ~2 m
---
The crypto assets under management are at the lowest. Are the crypto investment product assets dead after the FTX blowup?
Institutional clients mostly get exposure to cryptocurrencies through Exchange Traded Funds (ETFs) or Exchange Traded Notes (ETNs). They generally avoid direct crypto exposure because these crypto investment products are regulated, and some of them are publicly traded.
The Declining Assets Under Management
The assets under management (AUM) across all the crypto investment products peaked on Oct. 2021, when Bitcoin was trading near its all-time highs. As the bear market intensified, the AUM kept gradually decreasing this year.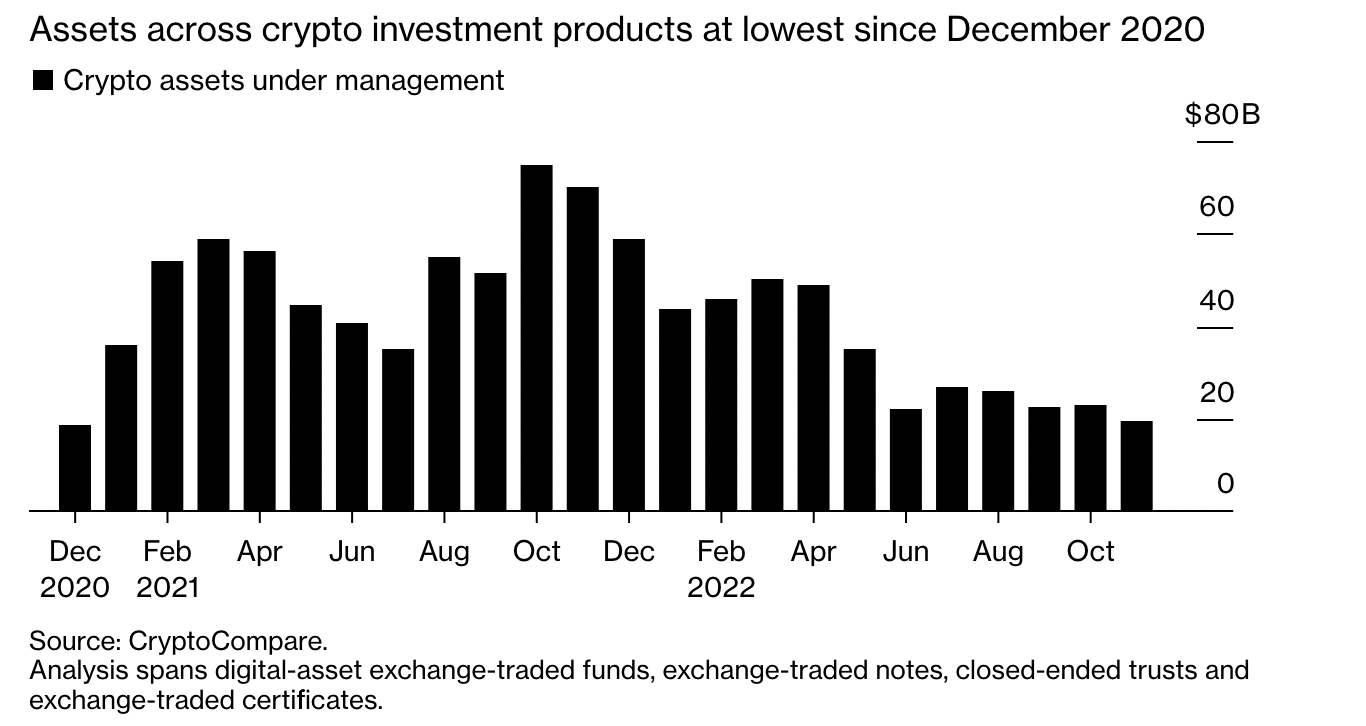 Source
According to a CryptoCompare report, the total AUM across all digital asset investment products witnessed a sharp decline of 14.5% to $19.6bn in Nov. The collapse of the Sam Bankman-Fried empire resulted in massive turmoil in the crypto market, which was reflected in the AUM.
Venture Capitalists might Steer away from Crypto Investment Products
The world's largest asset managers, like BlackRock, Tiger Global, and many others, participated in the Series B funding round of the FTX. The collapse of FTX has resulted in a big dent in these asset managers' balance sheets because they invested over $420 million in the Series B round.
BlackRock invested $24 million in FTX last year. According to a New York Times article, Larry Fink, the chief executive officer of BlackRock, warned that most crypto startups would fail. Larry Fink predicted that FTX's spectacular failure would lead venture capitalists back to investments based on science and not hype.
It is evidently seen from the AUM charts that institutions are withdrawing their capital from crypto. In Nov, most crypto investment products are giving more than 20% negative returns per the CryptoCompare analysis. Such negative returns might pull the institutions away from the crypto industry. If Larry Fink's predictions are true, crypto investment product assets might not be around for a long time.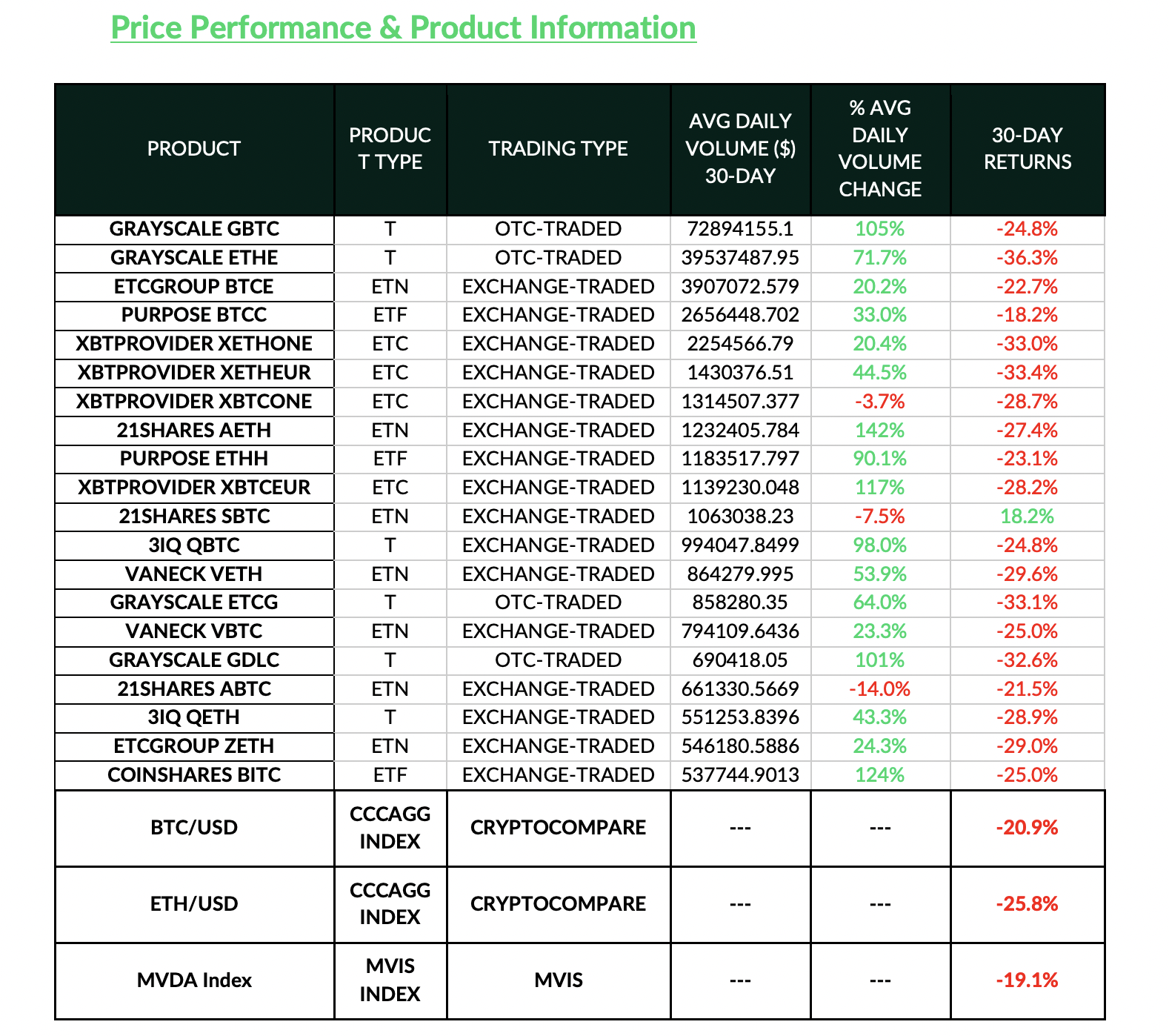 Source: CryptoCompare
---
Source
---
Back to the list