Facebook's Libra Set to Register as Payment System in Switzerland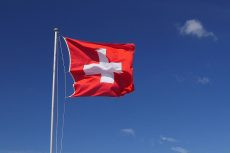 www.coinspeaker.com
2019-09-11 10:20
Reading time: ~3 m
---
Facebook's cryptocurrency project Libra announced that they have applied for a payment license from Switzerland's financial regulator FINMA, because of the extensive comeback from policymakers throughout the world. If approved, Libra Association will become a regulated payment systems operator.
The Libra Association also addressed FINMA to finally explain their legal status in order to ensure they actually have the right license obtained.
Dante Disparte, Libra Association's head of policy and communications, said the organization has been engaged in constructive dialogue with FINMA.He said:
"Since our vision for the Libra project was announced 3 months ago, we have maintained our commitment that technology-powered financial services innovation and strong regulatory compliance and oversight are not in competition. This is an important step in Libra project's evolution, and we look forward to continuing our engagement with all stakeholders over the coming months."
From Libra they confirmed engaging in constructive dialogue with FINMA and added they see a "feasible pathway for an open-source blockchain network to become a regulated, low-friction, high-security payment system".
FINMA said in their guidance note:
"Due to the issuance of Libra payment tokens, the services planned by the Libra project would clearly go beyond those of a pure payment system, FINMA said, noting this mean it would be subject to such additional requirements."
Facebook publicly announced its much-anticipated cryptocurrency project Libra back in June when they confirmed they were setting up a consortium of 28 companies, including Visa, MasterCard, Uber, and eBay.
Libra plans to become a global currency that, in general, would be backed by a basket of other currencies as are US dollar, euro, yen, pound and the Singapore dollar hat was introduced to the basket yesterday. The main goal is, according to the organization, helping millions of people in emerging markets to get access to basic banking services.
Meanwhile, the project's announcement ignited an immediate recoil from politicians and governments around the globe, mostly regarding worries about everything from money laundering to monetary policy implications and privacy concerns.
Bank of England governor Mark Carney at the times said:
"This is not learning on the job stuff. It's got to be rock solid from the start or it's not going to start."
David Marcus, the Facebook executive overseeing the cryptocurrency project, went on through two days of questioning by skeptical politicians in Congress and he then said that Libra would seek Swiss regulatory approval and pledged not to launch the project until it has "fully addressed regulatory concerns," raising suspicions on the firstly planned 2020 launch date.
One of the worried is also global money-laundering regulator – Financial Action Task Force (FATF) who is also said to be looking into Libra. Its president Xiangmin Liu commented:
"We want to make sure that if there are significant risks, they need to be addressed."
From FINMA they said a project would fall under financial market infrastructure regulation and, as currently planned, "would require a payment system license from FINMA." They wrote:
"Under the FMIA, all additional services that increase the risks of a payment system must be subject to corresponding additional requirements. This means that all the potential risks of a Swiss payment system, including bank-like risks, can be addressed by imposing appropriate requirements in line with the maxim 'same risks, same rules".
At the time of writing, Facebook (FB) stock fell by 1.37% to $186.17.
---
Source