Back to the list
Most of 2019's Major Initial Exchange Offerings (IEOs) Are in the Red
sludgefeed.com
29 December 2019 14:00, UTC
Reading time: ~2 m
---
Initial exchange offerings (IEOs) were supposed to be the darling of 2019, offering blockchain projects a more streamline fundraising method and faster liquidity, while providing investors with a convenient way to invest in early-stage tokens.
However, according to a recently published report from crypto exchange BitMEX, the vast majority of 2019's major IEOs have performed very poorly since being listed.
With the exception of Matic Network (MATIC), which has now gone through two major pump and dump cycles, all of the IEO tokens analyzed in the report are deep in the red from their first traded price. 6 of these 12 tokens were first offered on Binance.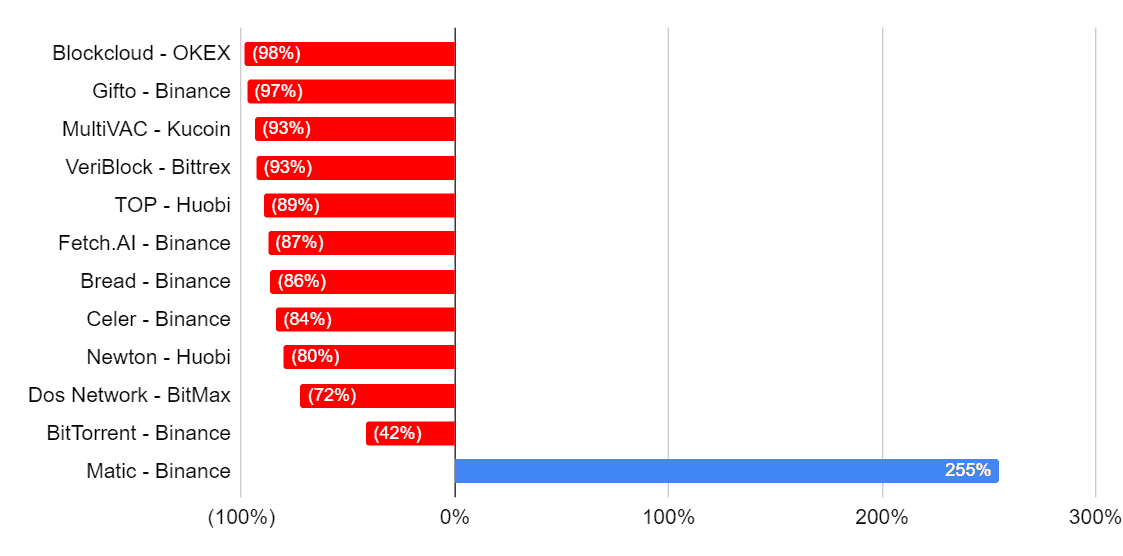 Interestingly, the performance of IEO tokens has been so bad that even the investors who participated in the actual offerings have seen major losses in most cases if they held.
According to BitMEX, unless IEO investors unloaded their positions once trading began (which we can assume many did), then they have likely lost money. Of the 12 IEOs analyzed in the report, only 4 of the tokens are currently trading above their offering price.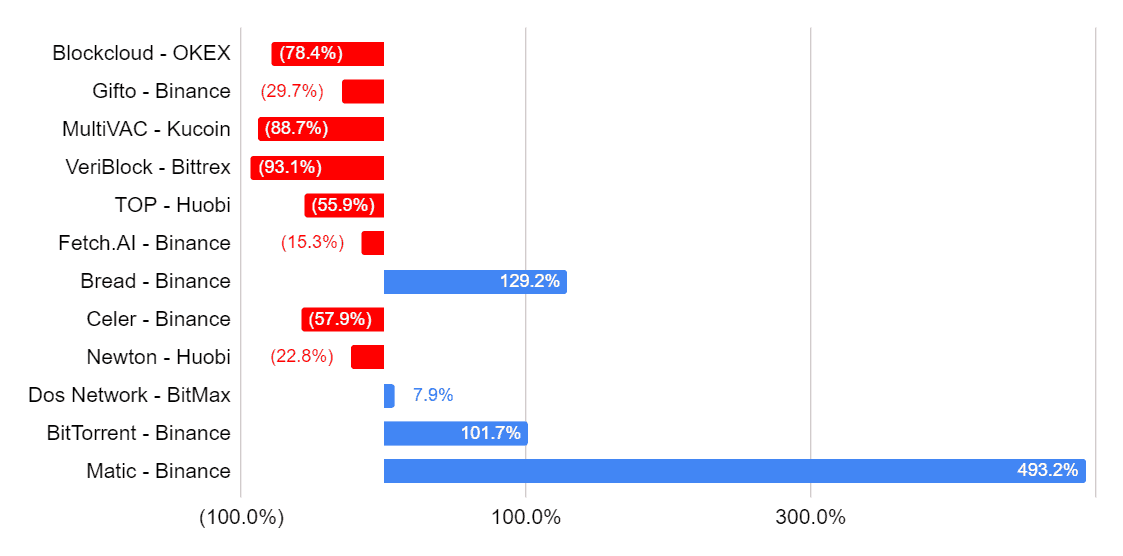 Despite their poor performance on the open market, IEOs have proven to be an all-to-easy and low-risk way for projects to raise capital without offering up a large portion of the total token supply, with the typical IEO bringing in around $3-8 million.
This is where IEOs seem to differ from the ICO craze, as ICOs often raised huge amounts of money and offered early investors the ability to buy a larger percentage of the total token supply. While there are differences, the data thus far suggests both types of offerings are extremely risky for investors.
🚀
NEO-Based DEX Switcheo Adds 19 More ERC-20 Tokens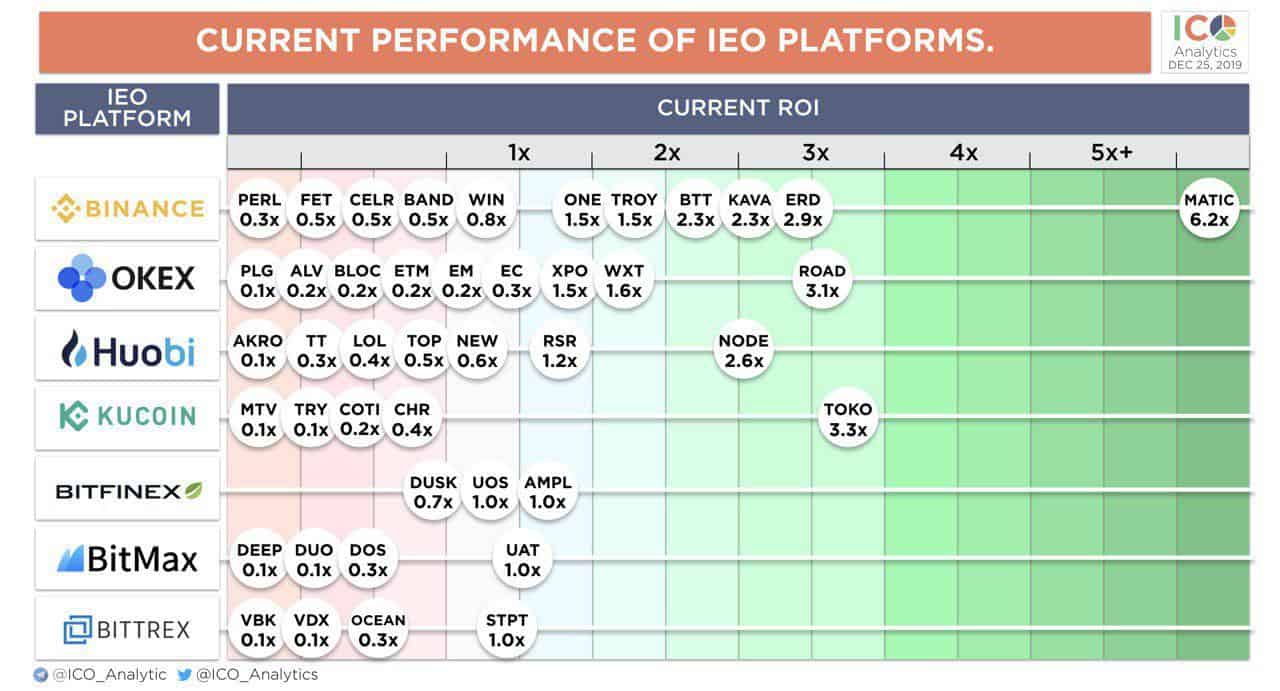 While over 100 IEOs were conducted in 2019 across all platforms and only 12 were analyzed in the report, the findings appear to be in-line with the overall performance of IEO tokens offered on major exchanges.
That said, it's still fairly early to write these tokens off as failures, as much as Bitmex may want to. It will be interesting to see if the negative performance of many of these tokens starts to turn investors and projects off of IEOs in 2020 or if, as some have predicted, the number of IEOs in 2020 will double or even triple.
---
Source
---
Back to the list