Crypto Custodian Copper Processed $500 Million Worh of Crypto in Just Three Months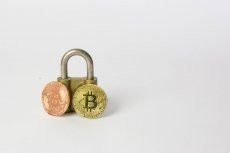 www.coinspeaker.com
2019-09-09 19:30
Reading time: ~3 m
---
Copper, the London-based company that serves as a custodian for digital assets, has boasted its hot career: since its launch in June, Copper has processed $500 million in transactions, which is a 50% increase in volumes month-on-month.
🚨🥳Milestone Alert 🥳🚨

Since launching our complete infrastructure in June, the Copper Platform has now processed $500m!

The whole team is incredibly proud to have hit this achievement in just the last 3 months.

Read more:https://t.co/luuJ6g3Noz

— Copper (@CopperHQ) September 5, 2019
Copper is a pretty young company but it is already recognized by financial and fin-tech organizations for its market-leading settlement solutions. The company provides digital asset safeguarding for multiple funds and investors operating a full range of investment strategies and offers a multi-account, multi-currency trading platform and T-0 settlement solution.
Its infrastructure allows institutions to acquire, store, and trade digital assets and at the same time satisfy global investors and regulatory standards. Copper's security architecture combines client segregated cold storage with live trading accounts to give complete control over the custody and transmission of digital assets.
Among Copper's clients are such companies as GSR, a large market-maker and liquidity provider for digital assets, and Signature bank for which the company has agreed to provide T-0 USD settlement.
Jakob Palmstierna, director of investment solutions at GSR, commented:
"The secure repository and trading of digital assets is imperative for facilitating institutional adoption. GSR services the trading needs of counterparts when they are entering and exiting risk trades, or when they require bespoke risk exposures."
He added:
"It is encouraging for us to see the growth of this type of settlement infrastructure in the crypto industry. Copper has been at the forefront of this development when it comes to robustness and security."
In May, Copper partnered with SWARM, an infrastructure provider for the issuance and trading of digital assets. Within the partnership, Copper's technology that provides institutional-grade security fundamental to the mass market trading of digital securities is being integrated into SWARM services.
Copper's Rapid Growth
According to the press release, such rapid growth in the use of Copper's trade and settlement infrastructure demonstrates a 50% increase in the company's volumes month-on-month, which is a big surprise considering that the company was launched only in June.
Dmitry Tokarev, founder and CEO of Copper, commented:
"Although we expected to see a gradual uptake in execution and settlement volumes across our clients, it's really heartening to see such a rapid increase in engagement."
He added:
"Not only are we trusted by investors and funds to hold millions of dollars worth of their assets and facilitate their high-volume trading needs, but our proven T-0 settlement time allows our customers to work their capital harder and potentially increase profit."
Currently, Copper is working on new developments. As Copper's CEO stated, we may see the company's new services already at the end of this year. Dmitry Tokarev said:
"We are working on other unique services which will give our institutional customers additional tools to engage with the digital asset markets, which we expect to go live in Q4."
With new developments coming, the engagement will be even larger, which means that Copper is definitely on the way to success and recognition.
---
Source