Ether Wallet Addresses Holding Over 1 ETH Explode To Record Highs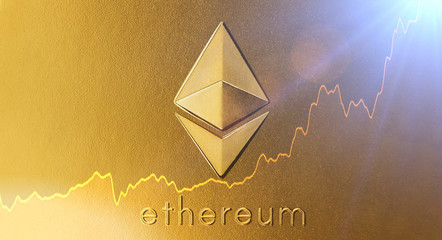 www.cryptovibes.com
2020-11-20 15:08
Reading time: ~2 m
---
Currently, the bitcoin bull run has dominated the headlines, but the second-biggest crypto is also showing some positive indicators. Ether wallet addresses record-breaking metrics may come as welcomed data for the crypto market's network effects.
Based on data acquired from Glassnode alerts, the total number of Ether (ETH) wallet addresses holding at least 1 ETH hit an all-time high on November 19. At the time of writing, ETH is trading above $505. It is continuing to build on its upside trend that started at the beginning of November.
📈 #Ethereum $ETH Number of Addresses Holding 1+ coins just reached an ATH of 1,170,598

Previous ATH of 1,170,508 was observed earlier today

View metric:https://t.co/IuKpD48IXd pic.twitter.com/jOvadjvSgK

— glassnode alerts (@glassnodealerts) November 19, 2020
Interestingly, individual users can create multiple wallet addresses, which means that the 1.17 million figure may not map a 1:1 to the number of entities or users. Adding onto reflecting the bullish sentiment in the market in general, this high number of Ether holders may reflect two more factors. First, the popularity of decentralized finance (DeFi), and associated tokens that use the Ethereum network.
Although the value of many of the DeFi tokens has taken a massive beating when it is compared to their previous bull runs, the total dollar value that is locked in DeFi remains at a staggering $14.05 billion currently.
Furthermore, the current launch date of Ethereum 2.0 Phase 0 is at the moment set for December 1. Vitalik Buterin, the Ethereum co-founder, has previously encouraged the community telling them that they can anticipate seeing major improvements in the scaling and network development arena.
According to previous reports, Ether's current price mainly represents a two-and-a-half-year high. Thus, it brings the coin to a cumulative out-performance of Bitcoin in 2020.
---
Source
---