ETH Price Is Forming Double Bottom To Hit $160 While Traders Are Waiting For Altcoin Season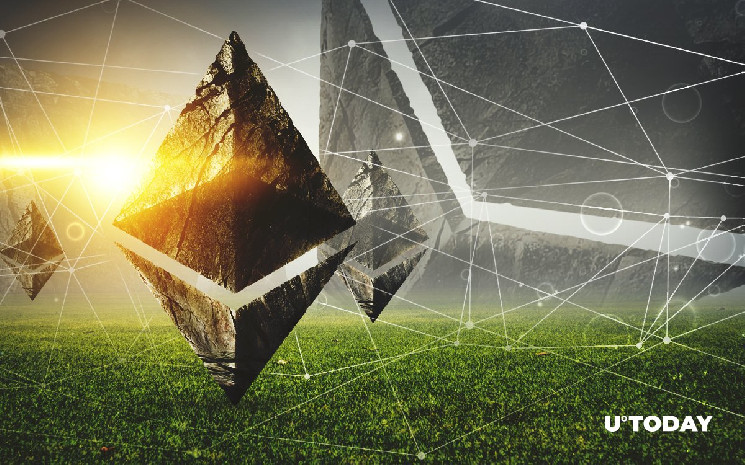 news.u.today
2019-09-07 12:30
Reading time: ~4 m
---
As experts predicted, 2019 is not a safe haven for cryptocurrencies: the bearish trend has weakened, but cryptocurrencies don't rush to recover in price. While Bitcoin is making attempts to touch the levels of Q2 2019, altcoins stay around their support levels, and Ethereum is not an exception. What are Ethereum price predictions for the nearest weeks, and what do analysts think about its future?
Altcoin market is in trouble
The situation on the crypto market is alarming: altcoins go down, and down, and down. Experts are concerned: during this long-lasting downtrend, many altcoins might hit lowest lows in 2019.
Alt coins are getting obliterated. They can easily drop an additional 80% from here as large bagholders, VC and "Diversified Crypto Funds" are rushing for the exit.

From their all time high vs BTC :
Ethereum : -85%
EOS : -83%
BCash : -83%
Ripple : -82%
Litecoin : -72% pic.twitter.com/xokXf6WByN

— Jonathan Hamel ☣️ (@jhamel) September 4, 2019
Bitcoin domination has never been so pronounced.
The #2 "crypto," Ethereum, just dropped below 10% of bitcoin's marketcap for the first time in years. "Crypto" is increasingly becoming just Bitcoin.

— dennis 🌱 (@pourteaux) September 4, 2019
In the nearest future, there will be nothing for Ethereum to base its growth on.
#ETH #signals The price holds below all three MAs and news talk about Ethereum scalability problem. Not the best soil for growth. RSI holds in the bearish area but MACD shows a divergence.https://t.co/RaK4SvUaVV pic.twitter.com/6GRPKuM7EV

— Exrates.me (@Exrates_Me) September 5, 2019
Things can get worse
Ethereum keeps losing its value, and recently has lost 50% of its price compared to $349 highest high in 2019. However, it's not the bottom yet. We have mentioned that Ethereum is forming a "Death cross" – the third in its history.
"Death crosses" happen when the coin's moving price average over the past 50 days dips (or 'crosses') below the moving price average over the past 200 days.
The previous death cross occurred in April 2018 after ETH lost over 20% in the 30 days leading up to the event. In the following two weeks, it lost 14% more.
Experts doubt Ethereum
Fred Wilson, a financier, and co-founder of venture capital firm Union Square Ventures, was very bullish on Ethereum (in 2017, he claimed that Ethereum's market cap will bypass the Bitcoin's) until recently. In his blog post published on September 4th, he admitted that "[Ethereum] remains hard to build on, scaling issues abound, and many developers are looking elsewhere.
Vitalik Buterin himself admits that scalability is a serious issue, and Ethereum blockchain is full. In this interview, he said that it's one of the things that hinder ETH adoption, but that's not all.
Scalability is not the only problem. There are still challenges with usability, with account security and with privacy that is improving. It's also improving from a technical point of view, but even if the tech is there — how do you turn it into something people will use?"
He added that people are afraid of sudden price fluctuations – that's what discourages them from using cryptocurrencies. Thus, lower volume means lower crypto prices.
ETH will make a double bottom
While the Ethereum team is working on technological improvements, traders continue guessing the next moves of ETH price. Trader RedArtic suggested that ETH will touch the double bottom around $163, then hit the Gann Fan 3/1 support, and reset the daily StochRSI. After that, it will head $205 resistance level. Currently, it's forming a wedge:
A similar prediction is provided by TradingShot, but they assume that ETH will move further to $230 and higher.
The list of such predictions can go on and on. Trader jordanmorin13 claims that Ethereum price will fall to $150 before skyrocketing. With so many forecasts focusing on one idea, it's hard not to believe in Ethereum's potency.
It's getting clear that Ethereum lacks volume and the number of users for breaking the current price levels. Once technological bottlenecks are eliminated, things will go smoother. But now, ETH stays heavily dependent on both Bitcoin and altcoin market – and it's clear the world's second cryptocurrency is on the inferior side.
---
Source