Back to the list
Avalanche (AVAX) and Terra (LUNA) Technical Analysis: Confidence Amid Weakness
cryptoknowmics.com
09 September 2021 12:56, UTC
Reading time: ~2 m
---
Avalanche and Terra prices are under pressure. As from the daily chart, AVAX may retrace back to $14 while LUNA trader angle for $22.
Avalanche (AVAX)
The Avalanche platform is by Ava Labs and uses AVAX as the primary token.
Past Performance of AVAX
The Avalanche token is up 15 percent on the last day of trading.
Notably, the AVAX token is still under pressure, sliding below the primary support line—the 20-day moving average—with rising volumes.
Despite gains, the drawdown of September 7 still guides price action until there is a sharp recovery above September 2021 highs.
Day-Ahead and What to Expect
The path of the least resistance is southwards.
As per the AVAX technical analysis of the daily chart, sellers might find entries below the middle BB to unload, targeting $14 in the medium term.
September 7 sharp losses likely forced traders to take profit, a move that might cause weakness across the Avalanche coin ecosystem.
Avalanche Technical Analysis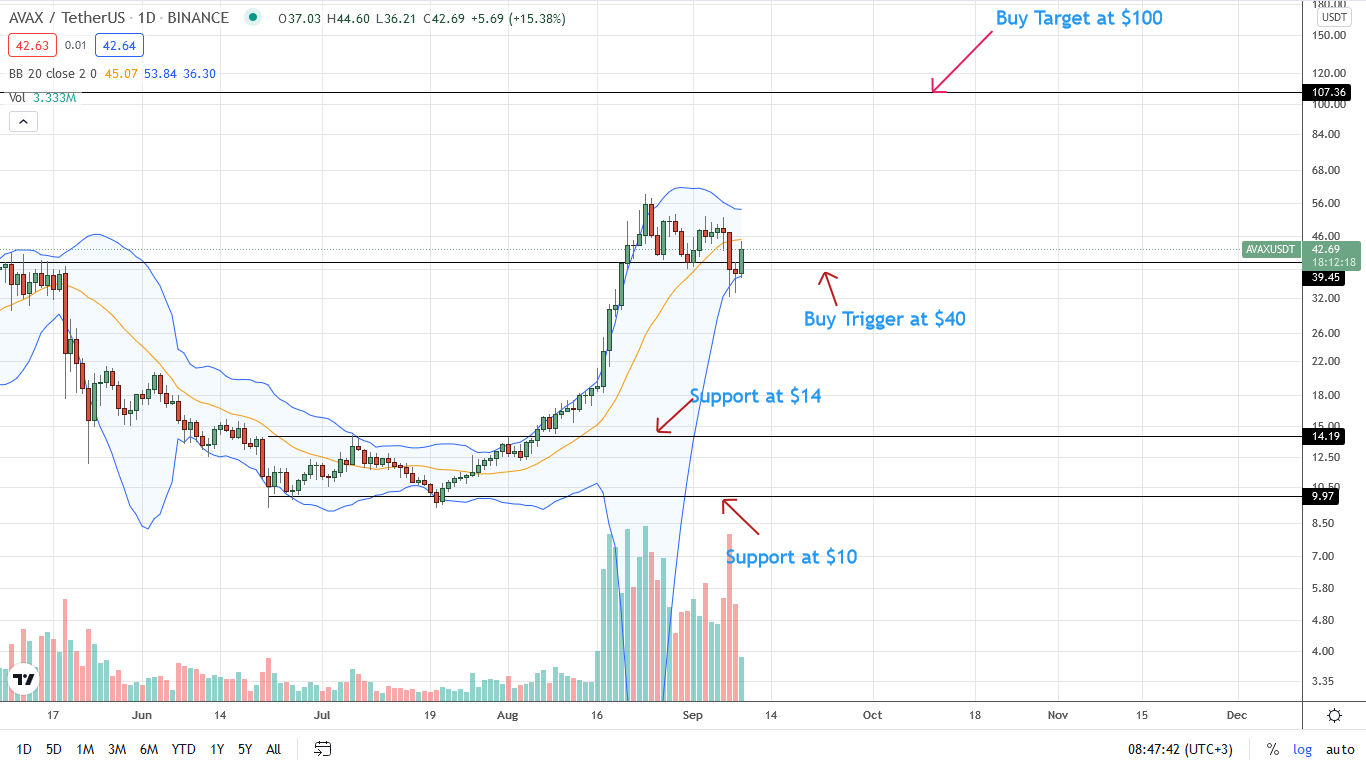 Overly, the AVAX coin price is weak, peaking after August 2021 gains. From price action, sellers are still in the driving seat.
As a result, aggressive traders might find entries on pullbacks below the middle BB and $40. In the medium term, AVAX might tank to $14.
Terra (LUNA)
The Terra platform aims to release a global payment system powered by stablecoins using LUNA as the central currency.
Past Performance of LUNA
For the first time in over six weeks, the Terra crypto price is trading below the middle BB. From the LUNA technical analysis in the daily chart, sellers are in the driving seat.
At present, LUNA prices have recovered, adding 10 percent versus the USD.
Day-Ahead and What to Expect
Terra token sellers are in the driving seat, regardless of the price action of September 8.
If anything, the fluctuation is with relatively low trading volumes.
Accordingly, sellers might find entries on pullbacks for a downward spiral towards $22 and later $12.
However, a bounce rewinding September 7 losses might revive demand, thrusting the LUNA coin to all-time highs.
LUNA Technical Analysis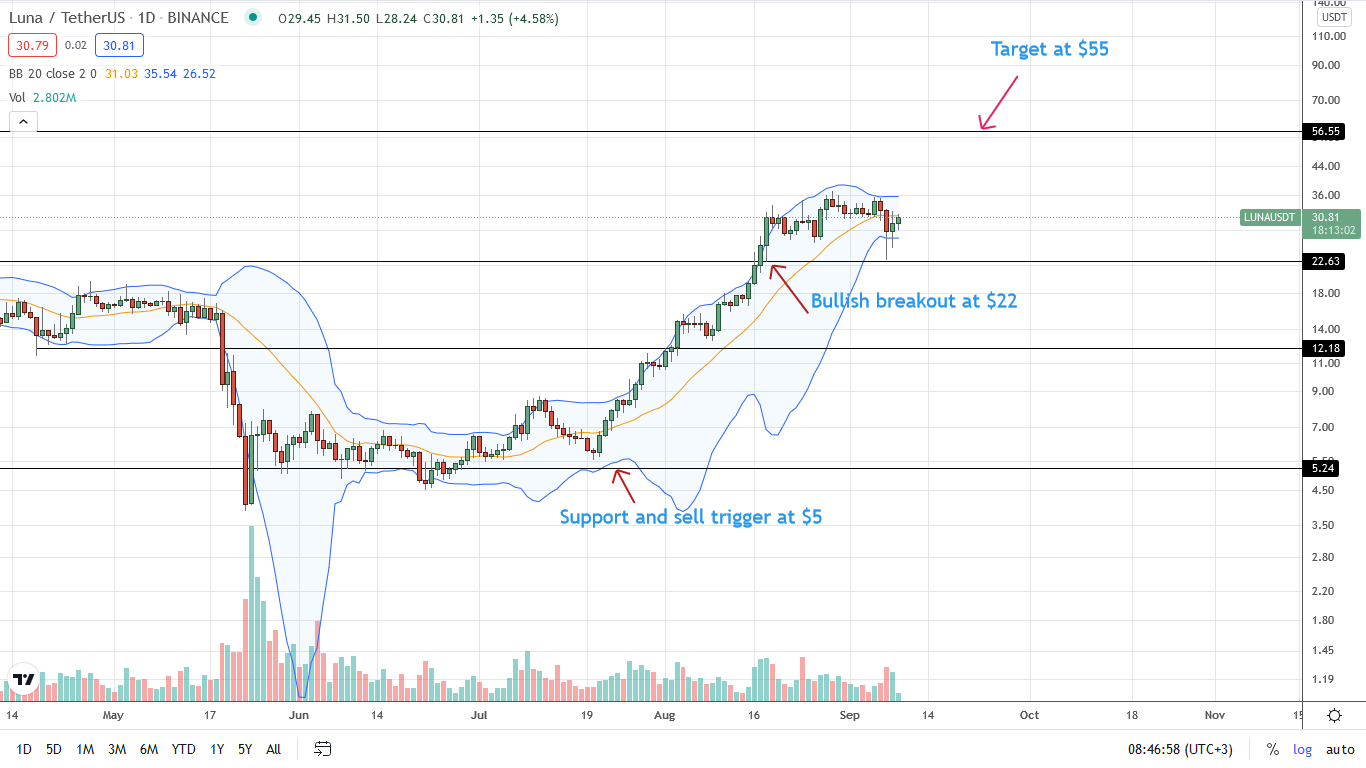 As per LUNA crypto daily chart, buyers are struggling in the face of sellers.
As such, while optimism remains, the odds of LUNA posting more losses towards $22 remain high in a bear breakout continuation pattern.
Note the strong, confident break below the middle BB, which had high trading volumes.
The only unwinding formation is an unexpected uptick above $35, which might revive demand for a rally towards $55.
---
Source
---
Back to the list
Similar news