New model: Bitcoin to $100k by 2020, $1m by 2024 and $10m by 2028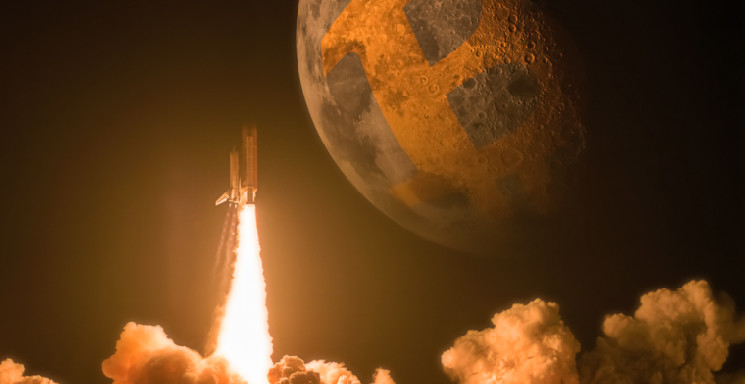 www.chepicap.com
2019-07-15 23:50
Reading time: ~3 m
---
Essentially, the SF ratio forms a measure of an asset's scarcity based on its supply and inflation. This is commonly used within commodities such as gold and silver to measure their value.
Now, an updated model utilizing data collated from historical price action in October gives an even more bullish yield than previously suspected; with the analyst relaying that the previous model may have had anomalies within it which provided an erroneous prediction.
Using the new data, the SF model fits Bitcoin with 99.5% accuracy -- or as the analyst puts it, 'R2' which denotes how well a line fits data observations.
This is becoming scary: using Oct instead of Dec data, Stock-to-Flow model fit improves to 99.5% R2! Model error was mainly caused by Nov2013 and Dec2017 ATH, so sampling without ATH gives less noise. Predicted #bitcoin prices increase: $100K (2020+), $1M (2024+), $10M (2028+)... pic.twitter.com/1WX6LOVxZW

— Plan₿ (@100trillionUSD) July 14, 2019
The reinvigorated prediction places Bitcoin at a price of roughly $100k by 2020, $1 million by 2024 and $10 million by 2028…
Fantasy or reality?
One sceptical investor noted that $100k in such a short timeframe seemed "crazy":
I'd love your research to be right. I honestly don't think it's possible.

Call me a skeptic or what not. 100k in the next few years seems crazy.

— BWA_💯 (@HouseSt12782619) July 14, 2019
This was challenged by another, who arugued that $100k was only 5x away, and that Bitcoin had already more than surpassed that with a 16x run in the 2017 rally:
One thing to consider:
Last bull run was over 16X the previous all time high ($1200 to $20k). A run from 20 to $100k would only be 5X.

— BTC Sessions 🐂₿ (@BTCsessions) July 14, 2019
So, while the promise of Bitcoin fetching the princely sum of $10 million may be every Bitcoiners a wet dream, is it really possible?
In order to reach $100k Bitcoin would need to grow 870% from today's price ($10.3k)
Now, let's face it, in the world of Bitcoin, a percentage increase of 870% isn't actually as daunting as it first appears. Time and time again Bitcoin manages to set a new precedent when it comes to major price hikes. At its peak, Bitcoin's return on investment within 2017 was 1800%, with price going roughly from $1000 at the start of the year to $19,000 in mid-December.
Moreover, Bitcoin in the entirety of its price history Bitcoin has increased roughly 18,000,000% (18 million percent).  
To reach a price point of $10 million, BTC would need to increase approximately 19,000,000% (97 thousand percent) from today's price… in comparison to its past performance, that doesn't seem like too much of a stretch.
What do you think? Can Bitcoin carve a path to $10 million within 10 years? Let us know your thoughts in the comments below!
---
Source