Back to the list
Causes and Effects Of Airdrop Phishing: What You Need To Know
cryptoknowmics.com
10 May 2022 03:28, UTC
Reading time: ~5 m
---
Phishing attacks are one of the most prevalent cybersecurity threats today. Whether it's a targeted attack or a mass attack, phishing is always persistent. The reason behind this persistence is that it's a detrimental attack vector. Airdrop Phishing attacks are effective because they target users' emotions rather than their intellect.  Airdrop phishing is a unique type of phishing in how it's carried out.  While it is not a new attack vector, more organizations have started using this attack vector on users in recent times. Now we will look at the causes, effects, and ways to protect yourself from airdrop phishing.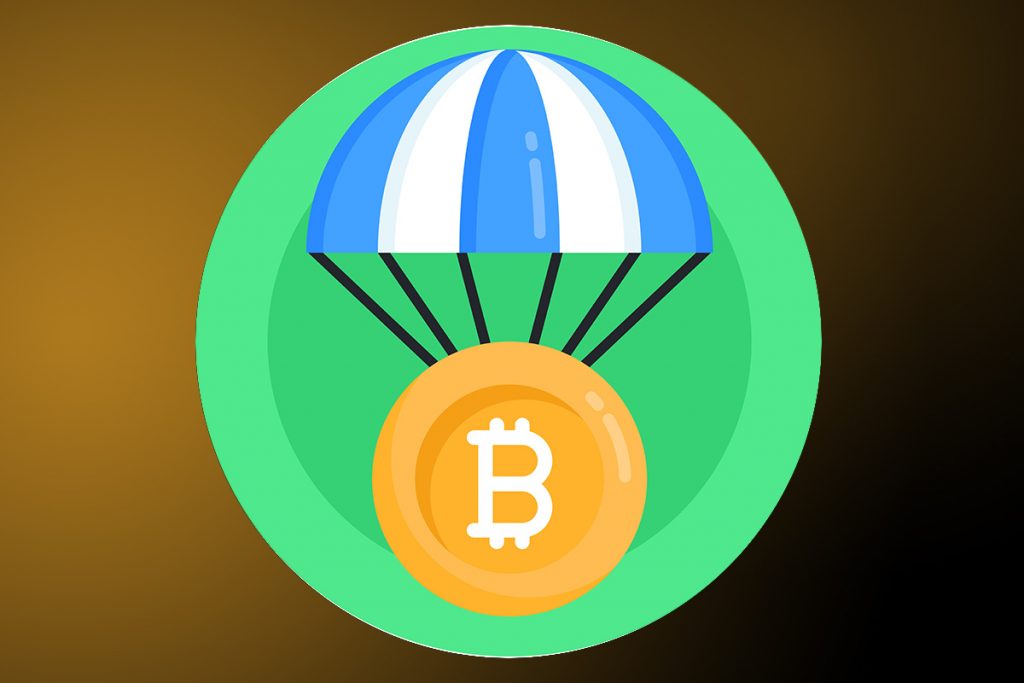 What is Airdrop Phishing?
Airdrop phishing is a type of phishing that uses social media as the medium to spread its fake links. Scammers post fake links on Twitter, Facebook, and other social media platforms. The links look real, but they will redirect you to a fake website that promises airdrops if you click on them. Airdrop phishing is a social engineering attack involving the deceptive use of social media to obtain sensitive information from unsuspecting users, including usernames and passwords.  These phishing scams take advantage of people's trust in their friends and contacts to trick them with fake links appearing to be sent by a friend. For example, the scammer might pose as a friend on social media with an enticing message or try to get you to "like" or "share" a post that looks legitimate but comes from the scammer.
How does the scheme operate?
Airdrop phishing is a constantly evolving attack method, and new ways to hack smart contract code could result in new scams. However, there is a popular way to express this: For example, if a user checked their wallet using a blockchain explorer, and found unpaid-for tokens in their wallet. There may be many of them. As the owner of a wallet, congratulations! You have received an airdrop.
The wallet owner says, "Well, I didn't pay for these, and I don't care about them." I wonder if I can sell them for anything. Then, I will visit a website where I can exchange tokens for other items.

They attempt to trade the tokens for something else, like ETH, but the transaction fails. 

The wallet owner visits the block explorer and sees a notice similar to this, which instructs them to visit a third-party site to retrieve their tokens.
On the third-party site, some events may occur: people could be duped into providing their Secret Recovery Phrase to a website. This could thereby grant fraudsters complete control over their wallets and allow them to steal their money.
Causes of Airdrop Phishing
Fake Links
Fake links are the main cause of airdrop phishing. People often share links on social media platforms with their contacts and friends. However, these links may turn out to be fake. As a result, scammers also use fake links on social media to catch people's attention and trick them with the same.    The fake link may appear to be from a trusted source such as a friend or colleague. Often, people don't give much thought to the fact that they are clicking on a link they receive from someone they know.
Unofficial Site
The unofficial site for a popular brand may also be the cause of a phishing airdrop attack. The site may have been created just for this type of attack. The site should look exactly like the site of the brand. The logo, the brand colors, and the name may all be similar. The URL should also be identical to the real URL. If the URL is different, then you should assume that the site is fake. Organizations and brands should also avoid creating an airdrop campaign on their site. This may be a sign that the site is being used for phishing. 
Coin Shill
A phishing airdrop campaign may also be relying on fake news about a cryptocurrency or a specific coin. The scammer might even convince readers that they will send the coin to an app. But, of course, readers would then want to redeem the site's promising coin reward.  Scammers can also shill a popular coin to make it appear more legitimate. This can support their claim that a brand is accepting the coin. You should never redeem any reward that comes with a cryptocurrency. This includes a reward from a phish file or airdrop that you've downloaded. No brand would offer a reward for a digital coin.
Effects of Airdrop Phishing
The most common effect of airdrop phishing is a financial loss. This can range from losing money to your cryptocurrency to losing passwords and sensitive data. The worst-case scenario is the loss of your personal and sensitive information.
Ways To Protect Yourself from Airdrop Phishing
If you haven't heard of airdrop phishing scams, you may fall for them. Therefore, it is always wise to perform a basic internet search before engaging with an unfamiliar website or token using your wallet. Some security experts also advocate using a burner wallet (a second wallet) to engage with non-audited Defi websites. Next time you're engaging with an airdrop, an upcoming NFT marketplace, or a new protocol giving a large yield, always remember to perform a Google search before connecting your web-3 wallet. This will help to ensure that the platform is not just another scam or a phishing website. Checking your wallet address's contents using a block explorer is a good practice. It is therefore advisable to pause before acting on what you find there. Keep in mind that tokens may be tampered with. Make sure that the address of the smart contract that issued the token matches the token's address. Your tokens are in your hands, and you are responsible for protecting them.
---
Source
---
Back to the list