According to the information on the relevant page, users have committed a total of more than 100 ETH and 98,444.8 USDC to this project. According to community feedback, the commit pool is currently locked, and users cannot withdraw.

According to the platform's introduction, SyncDEX is one of the first decentralized exchanges (DEX) with an automated market maker (AMM) on the zkSync Era Network. It offers the lowest crypto asset transaction costs compared to its rivals. In the entire zkSync ecosystem, the rewards from staking and yield farming are among the highest paying.
In addition, the DEX wants to involve consumers as much as possible in the decision-making process. Governance voting is used to make all critical decisions.
With advertising, the automated market-making (AMM) algorithm ensures that token swaps are executed quickly and efficiently without the need for order books or centralized order matching. SyncDEX also attracts users with charges a fee of 0.3% on each trade, which is used to incentivize liquidity providers and maintain the platform's liquidity.
Prior to the crash, A launchpad took place at 5:00 pm UTC on April 11, 2023 for its SYDX token at 0.00001 ETH per token. It put up for sale 5,500,000 SYDX and raised 33,828 ETH.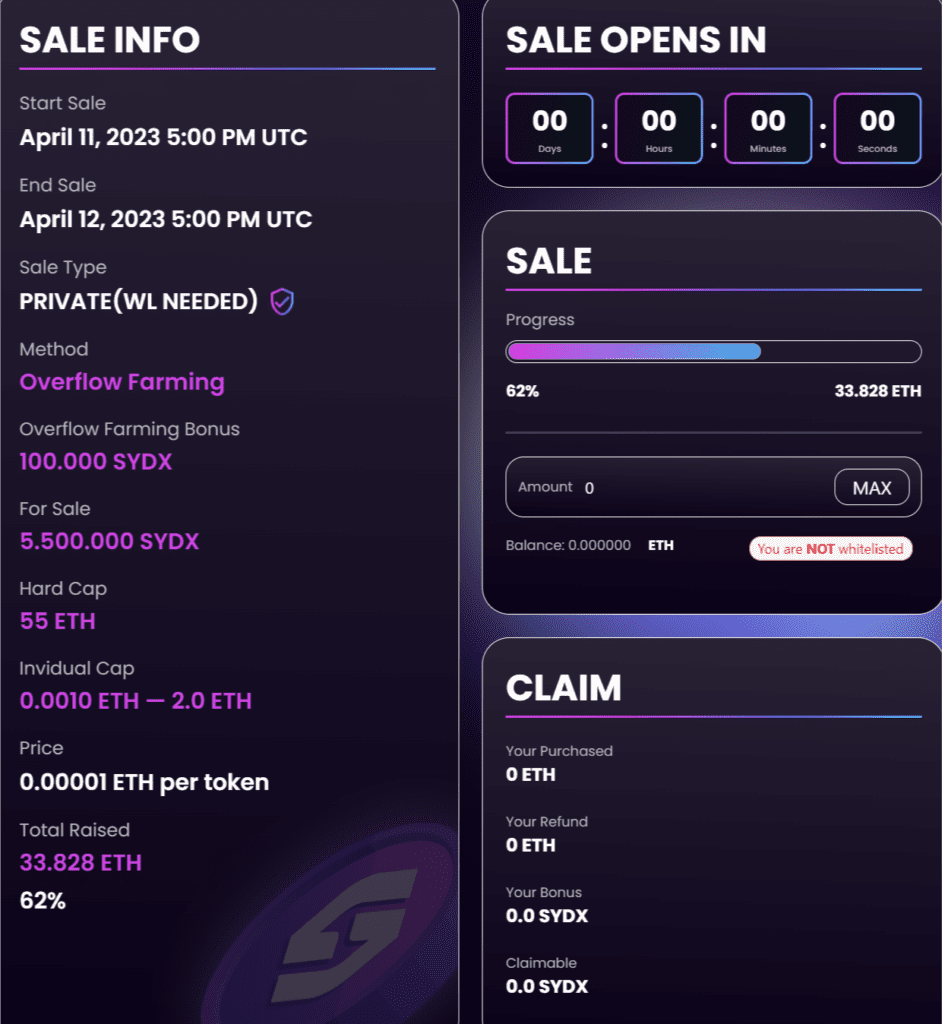 This is still a work in progress so follow us for the latest updates.
DISCLAIMER: The Information on this website is provided as general market commentary and does not constitute investment advice. We encourage you to do your own research before investing.