On September 22, 2021, a U.S. district judge from San Antonio, Texas, granted a summary judgment on the civil forfeiture of 147 bitcoin worth $6.3 million held on a Trezor hardware wallet. According to the court filing, the crypto assets stemmed from a Target gift card fraud incident that started in 2016.
Gift Card Fraud Money Turned Into Bitcoin
The Western District of Texas, San Antonio Division Court has been dealing with a case that involved gift card fraud and bitcoins. According to the court filing, an American named Jaymes Allen Clark worked at the retail chain Target as an Executive Team Leader of Assets Protection in San Antonio, Texas. Allegedly, Clark utilized his Target credentials to access Target's gift card database and he reportedly obtained recently activated gift cards. After Clark detected newly activated cards, he took screenshots of the gift card account information.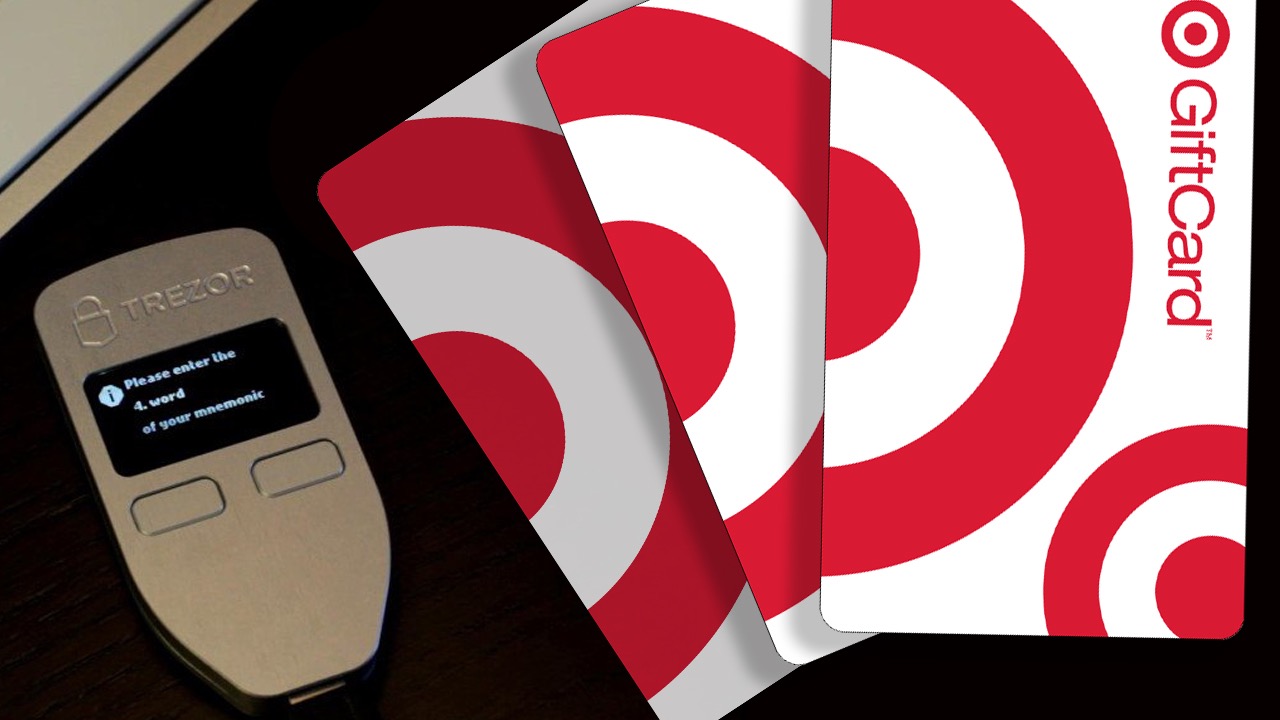 The filing then claims Clark shared the gift card info with co-conspirators who then leveraged the accounts to purchase iTunes cards and "clean" Target cards. The U.S. prosecutors then claim that Clark was paid in bitcoin and at first he leveraged a Mycelium wallet. The bitcoins were then transferred to a Trezor hardware wallet which is referred to in the summary judgment as a "key fob one."
"Clark had a Trezor wallet (key fob one) with him when he was arrested," the filing notes. "Following his arrest, Clark was detained at the GEO detention facility in San Antonio, Texas. On September 21, 2017, Clark called his wife from GEO. At the beginning of each call originating from GEO, a recorded message advises that phone calls are recorded. During the call, Clark asked his wife if she had received a key fob from the Secret Service Agents and told her that she could keep it or send the fob to his friend Matt Baker ('Baker') in Portland."
The judgment adds:
Clark then told his wife the passcode to key fob one and said she could tell Baker the passcode too. Clark's wife then sent the fob to Baker. The recordings of Clark's calls from GEO were turned over to the agents involved in the case.
Court Denies Clark's Fourth Amendment Rights Were Violated, Revealing Whatsapp Messages
In the court judgment, Clark contends his Fourth Amendment rights were violated when he accessed the Trezor via the phone call arrangement with his wife from GEO. "Because claimants concede that key fob one was not illegally seized and because neither claimant has a reasonable expectation of privacy in Clark's personal calls from GEO, the court denies the motion insofar as it seeks to suppress the search of key fob one," the Texas district judge details.
Additionally, other "key fobs" are mentioned as the government confiscated 187.5 ethereum (ETH) and 76 bitcoin cash (BCH) from "key fob three," and a $120,000 cashier's check was forfeited. "Upon the evidence presented, the Court finds the Government has met its burden, by the presentation of circumstantial evidence, that 147.18 Bitcoin constitutes proceeds traceable to Clark's conspiracy," the order notes.
The court filing also mentions that Clark and his co-conspirators did most of their business communications via Whatsapp's instant messenger. In an October 19, 2016 Whatsapp conversation with a co-conspirator, Clark allegedly stated: "I'm really excited we're going to make a nice fat bitcoin wallet," and "we found an amazing scheme." Twelve days later on Halloween, Clark reportedly wrote: "We're going to work our asses off but man we will mint some [bitcoin]."