Back to the list
Binance hack: Scammers luring people into buying 'discounted stolen Bitcoins [BTC]'
ambcrypto.com
17 May 2019 21:50, UTC
Reading time: ~2 m
---
The world's largest cryptocurrency exchange, Binance, was attacked on May 7, and hackers stole 7,000 Bitcoins [BTC] worth $40 million. The Chief Executive Officer of Binance, Changpeng Zhao or CZ, proactively took care of the situation and shut deposits and withdrawals on the exchange, which were later resumed on May 16.
Even though the funds have not been recovered yet, another scam seems to be brewing in the shadow of these funds. A Reddit user suggested on the r/Cryptocurrency subreddit that the 'team' that hacked Binance was selling the stolen 7,000 BTCs, with a 70% discount.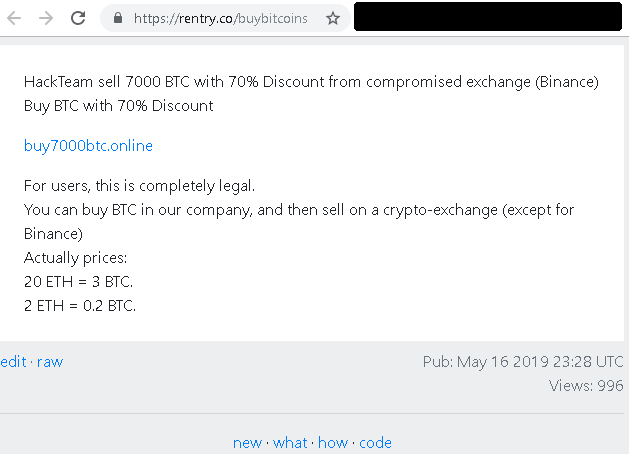 Source: Rentry
The site claimed to provide 3 BTCs for 20 ETH and 0.2BTC for 2 ETH. This page led users to another page which informed them that the process would be completed after they add their Bitcoin address and ETH sessions.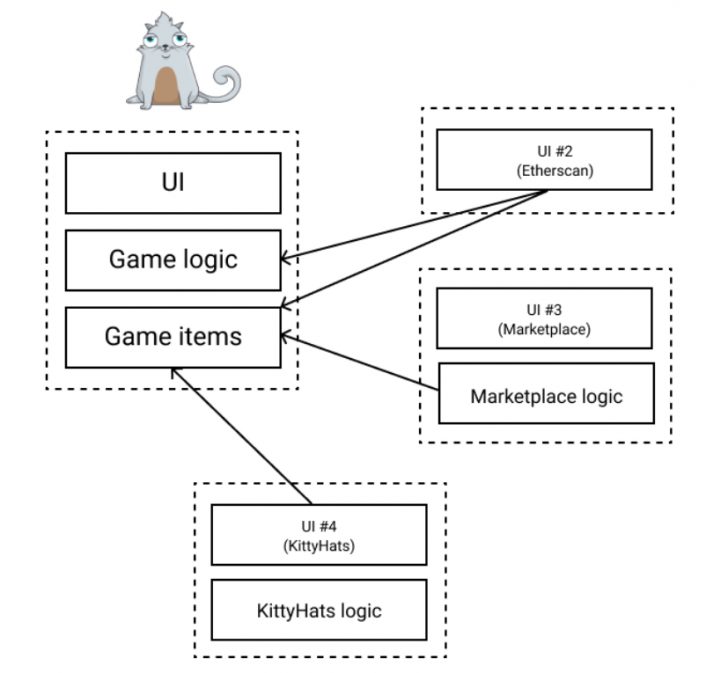 Source: Rentry
Most users suggested that this is a scam, warning others to not buy into this scheme. One of the users commented,
"Beware of any "offer" that requires you to send large amounts of money to a stranger to get some favor in return. "
As for Binance's stolen funds, many prominent figures from the crypto-space had offered their services to the exchange to help it in its efforts to trace the funds and retrieve them. John McAfee said,
 "If I can help at all please let me know. Underneath my clown suit is still one of the most experienced cybersecurity experts on the planet. I've been doing it for 51 years. I am at your service."
Tron's Justin Sun also pledged to donate USDT worth the stolen BTCs. However, CZ refused his help. Whale Alert, a Twitter handle that keeps an eye on the movement of tokens and coins from various wallets and exchanges, also offered to lend a hand to help Binance out. The Twitter handle tweeted,
"⚠️⚠️⚠️ We have added special warnings for the Binance Hack! If anyone tries to move the stolen #BTC, you'll be the first to know!"
---
Source
---
Back to the list