Back to the list
Community and Market respond to the Binance hack announcement
www.chepicap.com
08 May 2019 05:00, UTC
Reading time: ~3 m
---
As the whole crypto community is still reeling from the news that Binance suffered a 7,000 BTC hack, voices on twitter have come out both to condemn and support the exchange. This all comes as the price of Bitcoin took a dip on the news, only to still hold above $5,700, at least at the time of this writing.
Some of course have come out to malign the exchange and generally spread negativity about this event, though it is understandable many would be concerned:
2 percent is a lot when your the worlds largest crypto exchange. No way to spin this as good. Will certainly bring more scrutiny from regulators. https://t.co/uqFH3tStCp

— Michael Novogratz (@novogratz) May 7, 2019
Binance doesn't know the full extent of the hack, they know some 2FA has been compromised, they don't know which customer accounts are compromised, yet they enable trading. This is ballsy beyond belief. pic.twitter.com/XiZNqn8dKF

— Emin Gün Sirer (@el33th4xor) May 8, 2019
well they claimed phishing and 2fa then claimed 7k btc moved from hot wallet == not clients got hacked but binance itself got hacked so IMO they are NOT handling this professionally.

— HOTSHOT (@thathotshot) May 8, 2019
Some pointed out that it was a bit early to claim to know exactly what the fallout of this will be, or what Binance should have done:
Ah, I see all of CT is now security experts.

Prefer it when we were all securities law experts tbh.

— The Crypto Rogue (@CryptoRogue) May 7, 2019
There were those who seemed confused or who were pushing odd narratives:
. @binance : "The hackers used a variety of techniques, including phishing, viruses and other attacks."

If this is the case it sounds like hackers collected login data from victims through classic phishing and social engineering, and the back-end was not actually breached? https://t.co/PnQO8tug4E

— Dean van Dugteren (@Deanpress) May 8, 2019
I'm leaning to think @Tronfoundation may be involved. I may be wrong. #Bitcoin @binance $bnb https://t.co/brNt04vRfq

— ⭐ BiTCOiN vs GOLD ⭐ (@mihai_tilea) May 8, 2019
And of course, some were supportive to Binance, or at least calling for a reality check to those freaking out:
There are exchanges that got hacked and then there are exchanges that will get hacked. Get your coins of these centralized honey pots. Not your keys, not your coins. PS: Your funds are never SAFU. 🍻 #bitcoin
https://t.co/EgHCbR6yQq

— A v B (@ArminVanBitcoin) May 8, 2019
Successful 7000 $BTC binance hot wallet hack for (2% of their holdings) shows the complex planning & coordination required to defeat security; the mitigation power of a strict hot wallet policy; that nothing is 100%of secure; and that I don't make the same lame joke as y'all 🙄

— notsofast (@notsofast) May 7, 2019
$BNB @cz_binance Why is the market freaking out. Do you guys not know how to read? Here you go I circled it for you!! Thank you for being transparent and keeping us up to date. I fully trust in Binance and feel safe with my Funds there. pic.twitter.com/ETqQHBeEsZ

— Bleeding Crypto (@Bleeding_Crypto) May 7, 2019
One highly optimistic sign is that the price of Bitcoin managed to hold above $5,700 even after the news broke, implying that at least investors aren't overly panicking from this turn of events.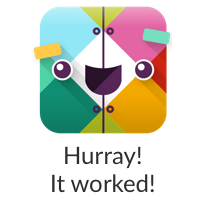 BTC/USD Chart provided by Tradingview
It is still not clear if there will be further fallout from this event, as new information may come to light as Binance performs a complete security check and investigation, but for now it looks like the price of BTC will remain strong. Stick right here with Chepicap for all updates as this event unfolds and new information is made available!
Is Fidelity behind this latest Bitcoin push to $6K? Subscribe to the Chepicap YouTube Channel for more videos!


---
Source
---
Back to the list
Similar news