Back to the list
Wyoming Signs 4 New Blockchain-Friendly Bills
bitcoinist.com
27 February 2019 18:00, UTC
Reading time: ~3 m
---
Lawmakers just signed four new blockchain bills in Wyoming, steaming ahead as the most blockchain-friendly state in the U.S.
---
Let's be honest. Most people outside of the U.S. have never heard of Wyoming. Yet, the home of the famed Yellowstone National Park, steep canyons, and gushing geysers is firmly on the cryptocurrency community's radar.
It started about a year ago, with blockchain friendly bills. But things really kicked off in earnest ever since governer Mark Gordon praised the local blockchain industry during his inauguration speech.
Wyoming resoundingly voted to pass a blockchain bank bill despite mounting criticism. Then Cardano moved to the Forever West state. And just a couple of weeks back, Wyoming became the first state to give bitcoin owners full property rights.
As if that wasn't enough progress for you in an otherwise draconian country when it comes to cryptocurrency, yesterday the Wyoming Blockchain Coalition announced that they just signed four new blockchain bills in Wyoming.
4 more bills signed by Governor Gordon. Thank you @Tyler_Lindholm @CaitlinLong_ @JaredSOlsen @SenatorDriskill @GordonGovernor for all of your work. pic.twitter.com/pmk2hMcwua

— Wyoming Blockchain Coalition (@WyoBlockchain) February 27, 2019
Four New Blockchain Bills in Wyoming
Wall Street veteran and Wyoming blockchain trailblazer Caitlin Long detailed the bills in a post earlier this month. They pertain to Special Purpose Depository Institutions, Commercial Filing System, Corporate Stock Tokens, and Digital Assets – Existing Law.
Special Purpose Depository Institutions: This is to create institutions to service blockchain companies that cannot access traditional banking services. However, these institutions are prohibited from providing loans and must maintain 100 percent of its deposits in its reserves. They must also comply with applicable federal laws.
Commercial Filing System: This blockchain bill authorizes the Secretary of State to create a blockchain-based commercial filing system for business entity registration submissions and reports, certain financial statements, and other similar types of filings.
Corporate Stock Certificate Tokens: This bill allows businesses in Wyoming to issue 'certificate tokens' on a blockchain rather than stock certificates. This way, they can choose whether to list certificated or uncertificated blockchain shares.
Digital Assets – Existing Law: This classifies digital assets by type (virtual currencies or digital securities) and specifies how each one should be treated in the context of existing commercial laws. Wyoming banks can also opt to become custodians of digital assets under the terms of this bill.
These incredibly bold moves from the state lead to its supporters coming out with responses like:
Long Wyoming, short New York
Not Every State Is So Progressive
In stark contrast, New York is one of the three worst states in the U.S. for blockchain companies. Its controversial BitLicence forces exchanges to disclose all information on their global client base. This been labeled by many as 'regulatory overreach'. And it may even be in violation of international privacy laws.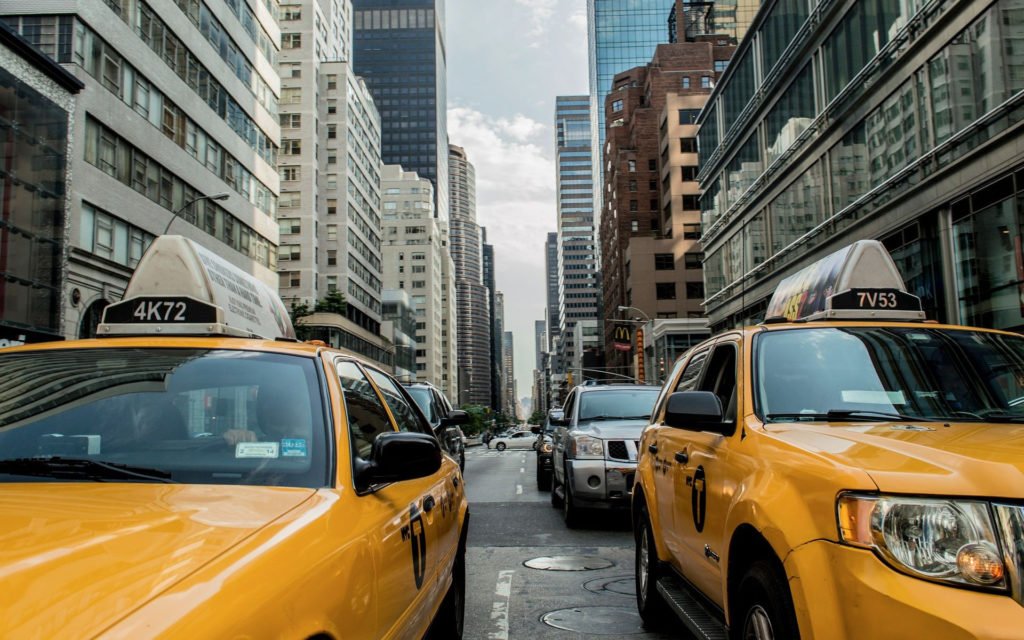 New York also recently announced the creation of a cryptocurrency task force, which may also see regulators clamping down further.
Rhode Island and Arizona have also joined the list of states that blockchain companies should avoid. Both states decided to tax cryptocurrency providers and services that accept them, with many critics accusing them of applying an 'innovation tax'.
For now, blockchain companies in the U.S. reluctant to leap over the pond would do well to head out west to Wyoming.
Will Wyoming become the hotspot for Bitcoin businesses? Share your thoughts below!
---
Images courtesy of Shutterstock
---
Source
---
Back to the list