A new survey indicates that there is increasing adoption of digital assets among Americans.
The study by Piplsay, backed by MarketCube, found that 33% of Americans own at least one type of cryptocurrency, with almost half of all millennials polled owning some type of cryptocurrency compared to over a third of Gen Xers and 13% of Gen Zers.
Furthermore, almost half of the respondents are keen on purchasing services or products using cryptocurrency, with millennials leading the pack in terms of adoption once more.
Moreover, 46% of Americans plan to buy crypto in the next year. However, 21% are looking to sell, while the rest prefer to stick with their current positions.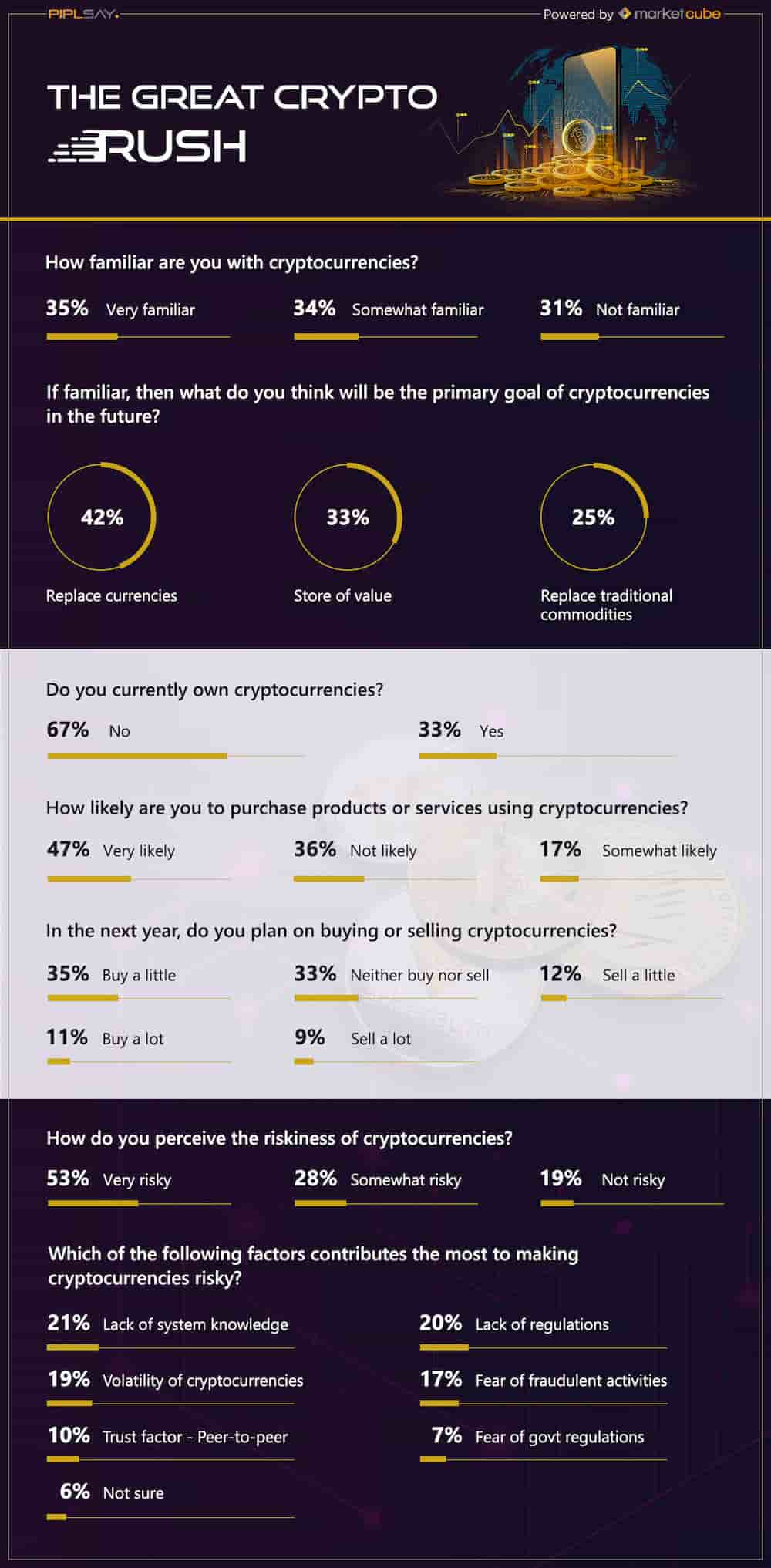 Perception of cryptocurrencies remains firmly risky
The vast majority of respondents perceive cryptocurrency as a somewhat risky asset, citing factors such as lack of system knowledge, lack of regulations, volatility, and fear of fraudulent activities.
Notably, more than 2 out of 3 Americans polled say they are somewhat or very familiar with cryptocurrency. Of those familiar, over 40%  believe that the primary goal of crypto is to replace currencies, while more than 30% think that cryptocurrency is a store of value. 
Additionally, the research found that 88% of the respondents who invest in cryptocurrency are those with a college or a master's degree. 
The Piplsay survey was conducted nationwide in the US in May 2021. They received 5,061 online responses from individuals aged 18 years and older.