Back to the list
Biden Incorporates Institutes To 'Develop and Use' Crypto – A Good Move?
cryptoknowmics.com
14 May 2022 02:23, UTC
Reading time: ~5 m
---
President Joe Biden's executive order on cryptocurrencies aims to make it easier for the US government to monitor the $2 trillion digital asset market. In addition, the order includes instructions to protect users and reduce crime risks. The White House released an executive order on crypto signed by President Biden on March 9, 2022. The order directs federal agencies to investigate the risks and benefits of cryptocurrencies, which have grown in popularity among ordinary people and large financial institutions in the last year. The order affects all government agencies because the United States lacks a centralized cryptocurrency regulator.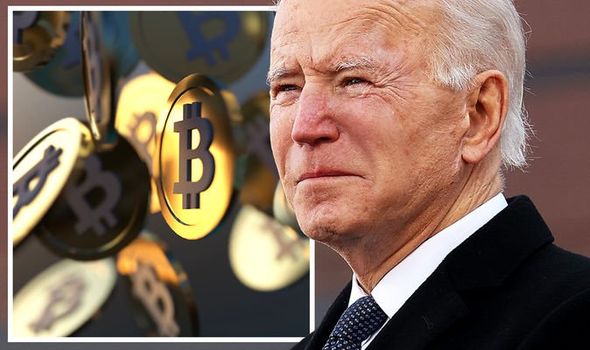 Is this a Good Move?
Yes, it is. Biden's executive order devotes significant resources and thoughts to the threats to national security that digital assets pose. This includes money laundering and evasion of sanctions. It is unclear what changes came with the executive order in response to Russia's recent move to improve national security objectives and engagement.  Still, as the various agencies work on the order's details, they are forced to consider how crypto and digital assets affect national security, foreign policy, and international sanctions in greater depth. As a result, those concerned about the role of cryptocurrency in this space will have more legal and administrative grounds to raise their concerns during the inter-agency process.  The executive order outlines the Administration's plans for the future. It appears to boost the Federal Reserve's recent CBDC efforts. The order also gives the AG the authority to determine whether the Fed has the legal authority to issue a CBDC, which should be closely monitored.  Also, the order strikes a balance between the potential benefits and risks of digital assets. The situation in Ukraine has likely altered the assessment of these risks. This elevates national security and foreign policy concerns to the forefront of global system development.
Why Should Investors Welcome Cryptocurrency Regulation?
Cryptocurrency regulation is a contentious issue. However, many experts believe investors in cryptocurrencies should welcome it. To begin with, the cryptocurrency market is volatile, but more regulations help keep it in check.  Tally Greenberg, the director of business development at Allnodes, a platform that provides hosting, monitoring, and staking services, believes that regulators should make and implement regulations to stabilize the market further. This is beneficial because it keeps investors safe.  Despite this, many crypto enthusiasts are vehemently opposed to any new regulations. They claimed that it would retard innovation and contradict the spirit of cryptocurrencies which have a basis on the concept of decentralization. The fact that digital currencies such as Bitcoin have no backing from any institution or government authority is a big draw for these individuals. As a result, any new regulation would threaten the system's decentralized nature, which is a feature, not a bug. According to Aaron Klein, a Brookings Institution senior fellow in economic studies, new regulations could protect long-term investors and prevent fraud in the crypto ecosystem. Furthermore, it could provide clear guidelines to help companies innovate in the crypto economy. 
What's Next for Cryptocurrency Regulation?
Even though the general public's adoption of cryptocurrency in 2021 sparked a debate about the government's role in this largely unregulated sector, clear regulations are still under development.  As there is the introduction of thousands of digital currencies and new companies and platforms spring up to help store and trade them, the industry is in a state of flux. Recent discussions on Capitol Hill show that adding more regulations is a matter of when not if. President Biden signed a $1.2 trillion bipartisan infrastructure bill late last year, including new crypto tax laws. In addition, the Federal Reserve is considering issuing the United States its digital currency. The Federal Reserve released a long-awaited report in January that examined the costs and benefits of a government-issued digital currency. The report resulted in a final decision on whether to proceed. However, the Fed has given the public and other interested parties until May 20 to provide feedback before further action.  Stablecoins should be the first cryptocurrency to undergo regulation. However, even if new regulations make the cryptocurrency market more stable, it remains a very risky and volatile investment. As a result, financial experts advise most investors to limit their crypto holdings to less than 5%. They also advise them never to invest in crypto instead, whenever they have emergency savings or debt repayment to take care of.
How Would Cryptocurrency Regulations Benefit Investors?
1. More Stability In The Market
Having regulators monitor cryptocurrencies could benefit the industry, at least for small investors. If the new regulations are well-targeted, they have the potential to reduce speculation in crypto assets. Less speculative activity can boost investor confidence. It can also attract more long-term investors who have previously avoided the highly speculative and volatile cryptocurrency market.
2. Increase in Investor Protection and Confidence
There is currently no regulatory system in place to protect crypto investors' assets. Hence, so they have little or no market protection. The Federal government does not regulate most crypto trading assets, which is a major issue. This demonstrates that investors on these large exchanges are not well protected as they are on securities and futures markets. Cryptocurrency, like stocks, is likely to remain a risky investment. However, investor protections can make the market less easy to manipulate from the outside. As a result, investors are more likely to put money into safer markets. This will lead to a rise in market value over time.
3. Safer Crypto Ecosystem
The SEC's head, Gary Gensler, has compared the lack of regulations in the crypto industry to the Wild West. The lack of regulations and laws in this expanding landscape has made committing fraud, scams, and market manipulation easier. However, there are several ways to keep your cryptocurrency secure. Be careful of emails or social media posts that contain obvious misspellings. Also, avoid "get rich quick" crypto schemes. If you do not use safe digital security practices, hackers can gain access to your digital wallets. You could, for example, keep your cryptocurrency on a securities exchange. It's also critical to keep the key to your wallet secure and not allow anyone else to use it. If you misplace or have your key stolen, you may lose all of your cryptocurrencies.
---
Source
---
Back to the list