Back to the list
Fake Selloffs, Repeated Rallies, BSC Matters and 20 Crypto Jokes
cryptonews.com
01 May 2021 11:16, UTC
Reading time: ~3 m
---
This eventful cryptoweek, Bitcoin and Ethereum fees dropped ahead of a fresh rally, while Arca said that BTC 'fake selloff' was driven by dealers with short inventory, BitPay said the share of BTC in their payments was the lowest last week as altcoins like DOGE have been gaining traction, and crypto pundits urged caution after another Elon Musk-fuelled DOGE rally. Yearn Finance expects treasury yield-farming to boost their revenue, and while Binance Chain is on 'a parabola', surpassing Ethereum in several metrics, BSC-based Uranium Finance got hacked. LUNA rallied after the news that Terra may be working on South Korean stablecoin-related plans with Busan, while Upbit capped crypto deposits to just under USD 450,000.
While Gemini, Mastercard and WebBank decided to give 'real-time' crypto rewards and Nexon spent some USD 100m on BTC, a task force tells Washington to ramp up the crypto exchange regulation, the Argentinian central bank asked the commercial banks to hand over data on crypto transactions, the new Governor of Turkey's central bank said he wouldn't seek to carry out a total crypto ban, and the South Korean government saw a furious backlash from 20-39-year-olds over its proposed crypto crackdown. Speaking of which, South Korean commercial banks should say "thank you, crypto". PayPal CEO said central banks will need to rethink their monetary policies in the next decade and Tesla's CFO said BTC has "long-term" worth. In the meantime, a new Carbonbase-WWF collaboration uses NFTs to save animals, German developer who got rich off BTC backed the party that wants it traceable, and we reported on five ways in which Visa wants to work with crypto and CBDCs.
Let's check out this week's best jokes.
__________

Good morning, CT!
just setting up my twttr

— jack (@jack)
__
How's life going, CT?
__
As the week began:
just setting up my twttr

— jack (@jack)
__
Let's check out what BTC has been up to.
__
SOUCES.
QUARTERLY EARNINGS WILL BE ANNOUNCED TOMORROW $VATICANCITY

— Cas "The Wolf of No Street" Piancey (@CasPiancey)
__
Revolutionary tech.
Here's a picture of Charles working on cardano. # https://t.co/jEWlCJLWNH

— Ξ LitBit Ξ (@bittybitbit86)
__
Let's see what the Cryptoverse has in their calendar.
__
There are some at my local market, they're organic, but expensive this time of year.
just setting up my twttr

— jack (@jack)
__
Look at Turkey having fun with regulations.
__
This! Is! HODL!
__
Bitcoin is angrily delicious.
just setting up my twttr

— jack (@jack)
__
Eeeh...devs?
__
Seriously, devs?!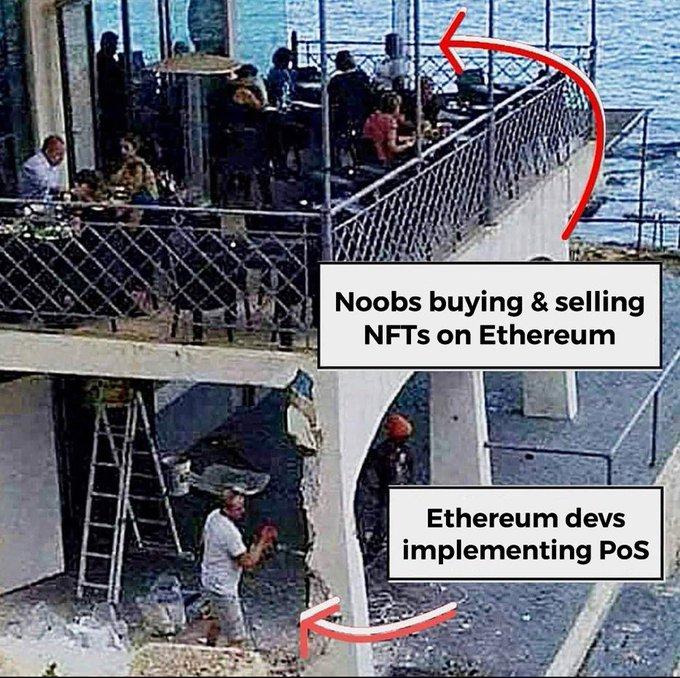 __
Literally.
__
There'd be no reason to do all them analyses, research, science, and stuff.
just setting up my twttr

— jack (@jack)
__
For the popular kids among us.
__
Remember, friends, no eating hamburgers while driving.
just setting up my twttr

— jack (@jack)
__
Let's check if you're centralized.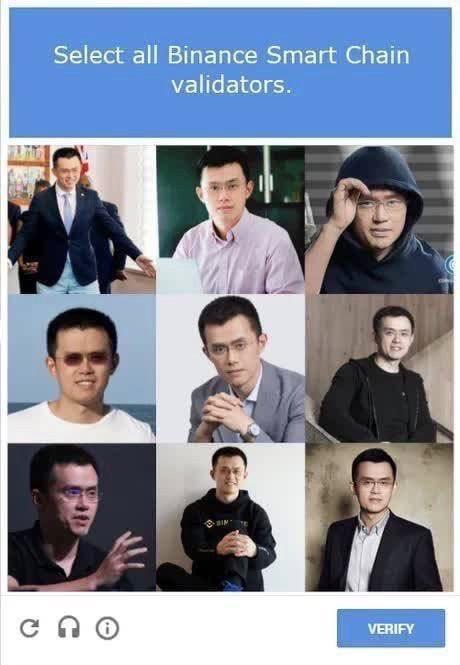 __
Fake it 'till you make it?
__
And lastly, your crypto movie for this week, based on real-life events. All resemblance with real dragons is coincidental.
---
Source
---
Back to the list