Crypto influencer Frankie Candles has left the Hit Network amid ongoing tensions with Ben Armstrong, the former face of the prominent 'BitBoy' brand.
"I want to be clear, I will no longer be a Hit Network brand and will be fully operating my own company," he stated.
Frankie Candles' Amicable Departure From Hit Network
In a statement posted on X (formerly Twitter) on September 29, Frankie Candles announced that he has no part in the ongoing drama involving Ben Armstrong, the former face of BitBoy.
"As I said I am uninvolved in what is happening, as are many innocent people at Hit Network. Everyone just wants to get back to work on delivering the best crypto content possible."
Candles expresses contentment with his deal at the Hit Network. The influencer emphasized that his departure was not the result of disagreements but rather his desire for growth and expansion.
"I have always been taken care of and I want to make that crystal clear! But people outgrow deals and I knew when that point came that I would be able to renegotiate with no problem."
Read more: Crypto Influencer Marketing: The Ultimate Guide to Getting Started
He also showed gratitude toward TJ Shedd, the CEO of Hit Network, and Armstrong. He thanked them for their support and guidance in establishing his presence in the crypto industry.
Not long after that, Armstrong expressed his mutual sentiment for fellow influencer Frankie Candles by sharing his post and including a supportive comment.
"Happy for Frank. Also, I approve this decision so when I take back over Frank will get to keep his channel 100%."
Tensions Persist Between Armstrong And Hit Network.
Meanwhile, tensions between Armstrong and Hit Network continue to escalate. This follows Hit Network removing Armstrong from his brand as "BitBoy," citing allegations of substance abuse and financial misconduct.
As a result, Armstrong swiftly initiated legal proceedings against the HIT Network, challenging the decision to remove him from the company, citing his ownership stake as a basis.
Additionally, Armstrong appealed to his followers for financial support to cover the expenses associated with the legal action.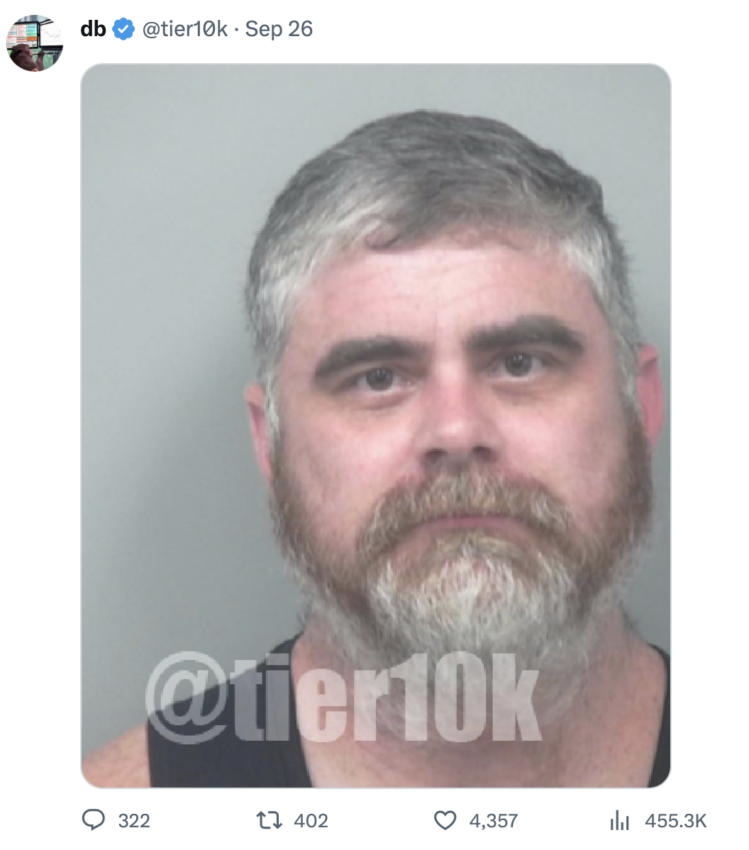 Ben Armstrong's arrest set crypto Twitter abuzz. Source: Tier10k X account
On September 26, reports indicated that Armstrong had faced arrest.
This was based on allegations of loitering around the residence of his former colleague, Carlos Diaz. Armstrong alleged that Diaz possesses his Lamborghini.
As viewers witnessed in the live stream, the police approached Armstrong.
They realized that they were being broadcasted on YouTube. Eventually, he admitted to having a weapon in his car.
Read more: How To Monetize Your Social Media Influence On Friend.tech