Back to the list
Billionaire Bitcoin Skeptic Ray Dalio Accused of Ruining Burning Man
www.ccn.com
03 September 2019 10:50, UTC
Reading time: ~4 m
---
Ray Dalio, a billionaire investing guru and noted bitcoin skeptic, was teased for "ruining" Burning Man.
Dalio is the founder of Bridgewater Associates, which has $125 billion in assets under management. Bridgewater is the world's largest hedge fund.
Burning Man is an annual festival where people gather to celebrate art and self-expression. This year, it took place Aug. 25 to Sept. 2 in the Black Rock Desert of Nevada. It's like a modern-day Woodstock.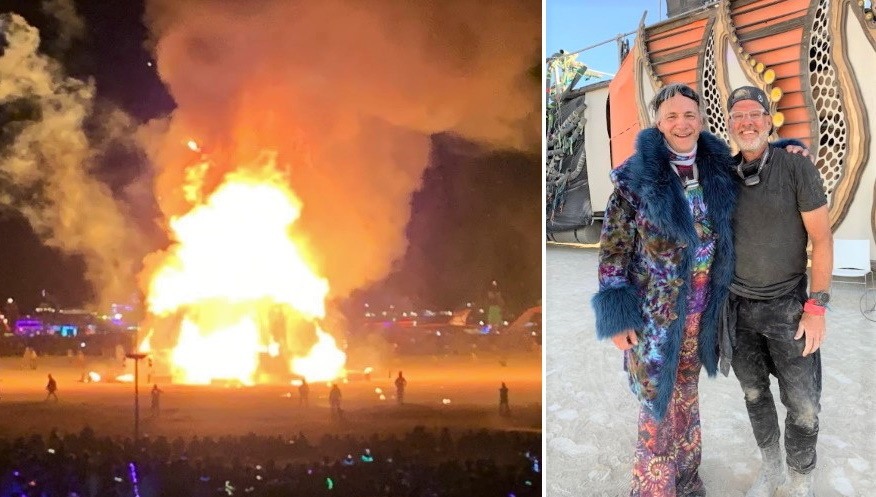 Ray Dalio: 'What a great vibe!'
Dalio tweeted that he had just returned from Burning Man and loved it. "What a great vibe and what amazing creativity!" he gushed.
Dalio posted an amusing photo of himself in an over-the-top hippie outfit with his friend Jeff Taylor. Taylor, who works with Ray at Bridgewater, is the founder of the online jobs site Monster.com.
Dalio then urged his followers to go next year if they're able to.
Just back from Burning Man. Reminds me of Woodstock with better art (installations) and less good music. What a great vibe and what amazing creativity!

Photo is with my pal and coworker Jeff Taylor at his great music camp Root Society. If you go next year, 1-5am is best. pic.twitter.com/ua5UIbRlxo

— Ray Dalio (@RayDalio) September 2, 2019
'Wall Street guys at Burning Man!?'
As CCN reported, Fundstrat's Tom Lee blamed last week's bitcoin price dip on Burning Man. Lee claimed the bitcoin price tumbled because the crypto-sphere was distracted by the festival.
Meanwhile, Ray Dalio's Twitter followers reacted by trolling him and saying he ruined the Burning Man festival. Why? Because, according to the internet, "Baby Boomers ruin everything."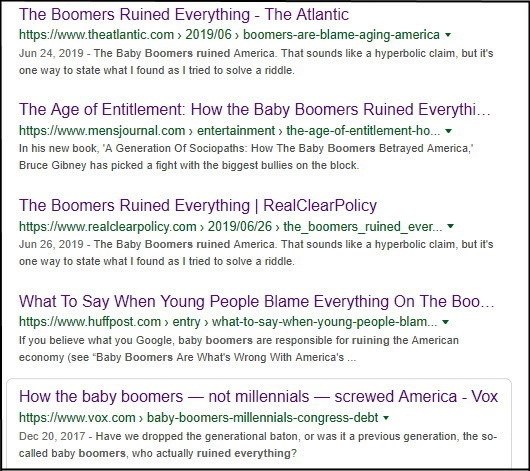 One guy tweeted: "Wall Street guys at Burning Man!?!?! WOW, I know people have spelled the end of BM many times, but this has got to be the actual end."
The implication is that Burning Man is supposed to be part of a counter-culture movement — not mainstream entertainment that your dad (or granddad) likes.
Wall Street guys at burning man !?!?! WOW, I know people have spelled the end of BM many times but this has got to be the actual end. 🤣🤣 @Ingooooooooooo

— Cule Investments (@culellc2) September 2, 2019
Critic: 'You're underperforming the S&P'
Another snarked that instead of hanging out in the desert wearing a 1970's pimp outfit, maybe Dalio should be worried about his underperforming investment firm.
The Twitter user quipped: "You're just underperforming the S&P by 20%+ this year."
In response, a Ray fan clapped back, saying that when you're 70 and filthy-rich like Dalio, you don't have anything to prove.
when the 2 of your 2 & 20 is $2.5 billion a year and you're 70... do you even care?

— Trading Everything (@TradingEveryth1) September 2, 2019
Others on Twitter gave Dalio props for being an inspiration.
Sad that people don't embrace the visionary you are and the gifts you provide. Instead focus on your wealth. Thank you @RayDalio grateful for your leadership!

— Travis Walker (@LandAttorney) September 2, 2019
Dalio's top investment secret: Diversify your holdings
After his weekend respite, there's no doubt that Dalio is back to business as usual. Dalio's net worth tops $18.7 billion, and he didn't get there by smoking weed in the desert.
According to a recent LinkedIn post, Dalio says "diversifying well is the most important thing you need to do in order to invest well."
Dalio explained that diversification can improve your return-risk ratio more than anything else.
"That's because while you can't know which of the items you are betting on will provide better results, you do know that they will behave differently. And by mixing them appropriately, you can reduce risk. Diversifying well is a matter of knowing how to reduce your expected risk by more than you reduce your expected return (i.e., improving your return-risk ratio)."
Dalio: 'Bitcoin is a bubble'
Despite preaching about the virtues of diversifying your asset allocation, one thing Dalio doesn't buy is bitcoin.
Dalio says bitcoin is a great idea in theory, but he has repeatedly dismissed it as a speculative bubble.
"It's not an effective store of wealth because it has volatility to it, unlike gold," Dalio told CNBC (see video). "Bitcoin is a highly speculative market. Bitcoin is a bubble."
---
Source
---
Back to the list