Back to the list
South Korean Kakao Launching Its Own Crypto Wallet
www.coinspeaker.com
12 August 2019 08:46, UTC
Reading time: ~3 m
---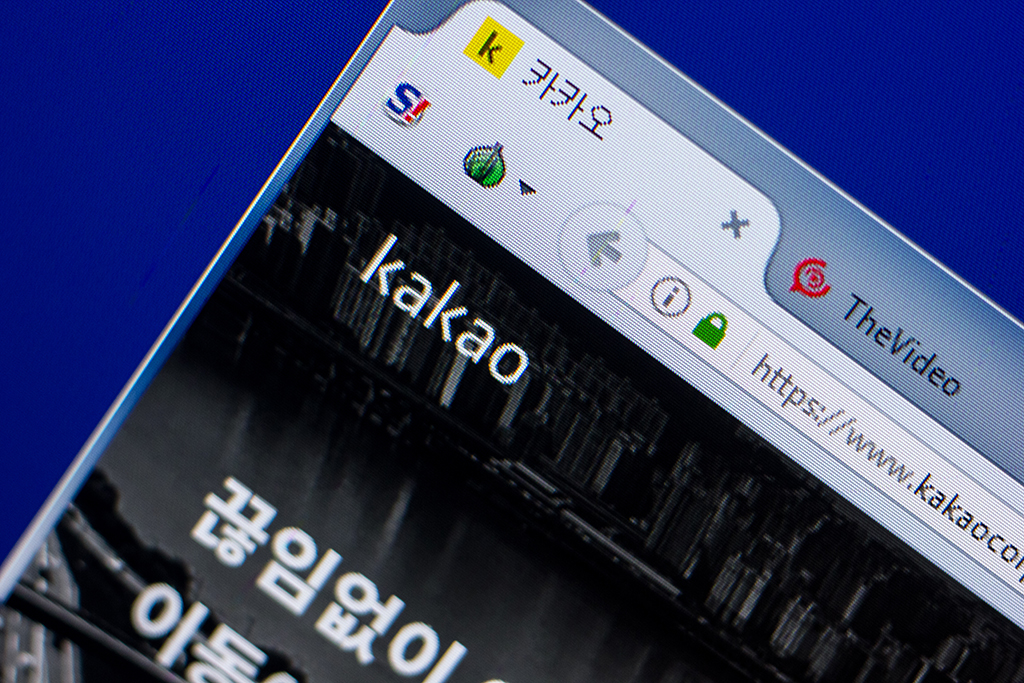 Photo: Shutterstock
South Korean messaging giant Kakao has recently announced they are launching their own cryptocurrency wallet "Klip" later this year.
As it is officially confirmed Klip has released a "teasing site" towards its release in the second half of the year.
According to the report, the wallet is developed by Kakao's blockchain arm Ground X and is going to stand behind the company's native token KLAY as well as other cryptocurrencies based on its native blockchain called Klaytn.
With more than 50 million global KakaoTalk users, Ground X CEO Han Jae-Sun noted that the decision to integrate the wallet into the popular messaging app was a matter of optimizing cryptocurrency approachability.
The wallet, which is equipped with blockchain technology, will allegedly support a lot of services such are finance, games, and overall content.
The wallet function will be also added to KakaoTalk, in order to enable its users to easily manage their digital assets through the mobile app with no need to install a separate app. It is expected that Klip will allow sending and receiving digital assets in real-time.
Klaytn has been launched using Kakao's mainnet back in June this year and it was then said it had a combined market value of $64.8 billion. By October of this year, Kakao plans to have as many as 34 decentralized apps (DApps) supported on the platform.
For now, there are nine DApps available on the platform, including a program that rewards meals for reviewing restaurants and another one that encourages its users to upload entertaining videos.
The launch of Klaytn was pretty much important because of Kakao's dominance in South Korea, where it has a 96% market share. As well as providing messaging platforms and gaming, the messaging giant offers content and financial services.
In March this year, Kakao specified it would repeat its initial coin offering (ICO) for Klaytn after netting $90 million from investors such are IDG Capital, Cresendo Equity Partners, and Translink Capital.
CEO of Ground X, Han Jae-sun then stated that everyone seems to be focusing on developing the power to increase accessibility so that they can easily use the blockchain.
"We are making efforts to improve efficiency and worrying about cryptocurrency distribution."
From the company then said:
"Following the integration of Blockchain Keystore on Samsung, the integration of a crypto wallet by Kakao, which is used by the majority of messaging app users in the nation, is expected to expand blockchain services and usage."
In December 2018, Kakao had first announced that it was planning to raise around $300 million through Ground X to develop its own token.
Ground X, which operates the ICO, is notably headquartered in Japan, because of South Korea's heavy anti-ICO policy.
In the other news, in spite of the criticism on the undisguised commercialization of its platform, Kakao Corp, proves it can still be well valued.
Last week the company presented its results from the second quarter. As per the report, their revenue grew 24.5 percent in the second quarter from a year ago to 733 billion won ($605 million). The operating profit is now at 40.6 billion won during the same period, that presents a rise from 26 billion won from a year ago. The net profit was up 37.8 percent on-year to 31 billion won.
The better than expected results, which surpassed a consensus of 34 billion won in operating income estimated by local analysts, were backed by firm growth of both platform and content businesses.
---
Source
---
Back to the list