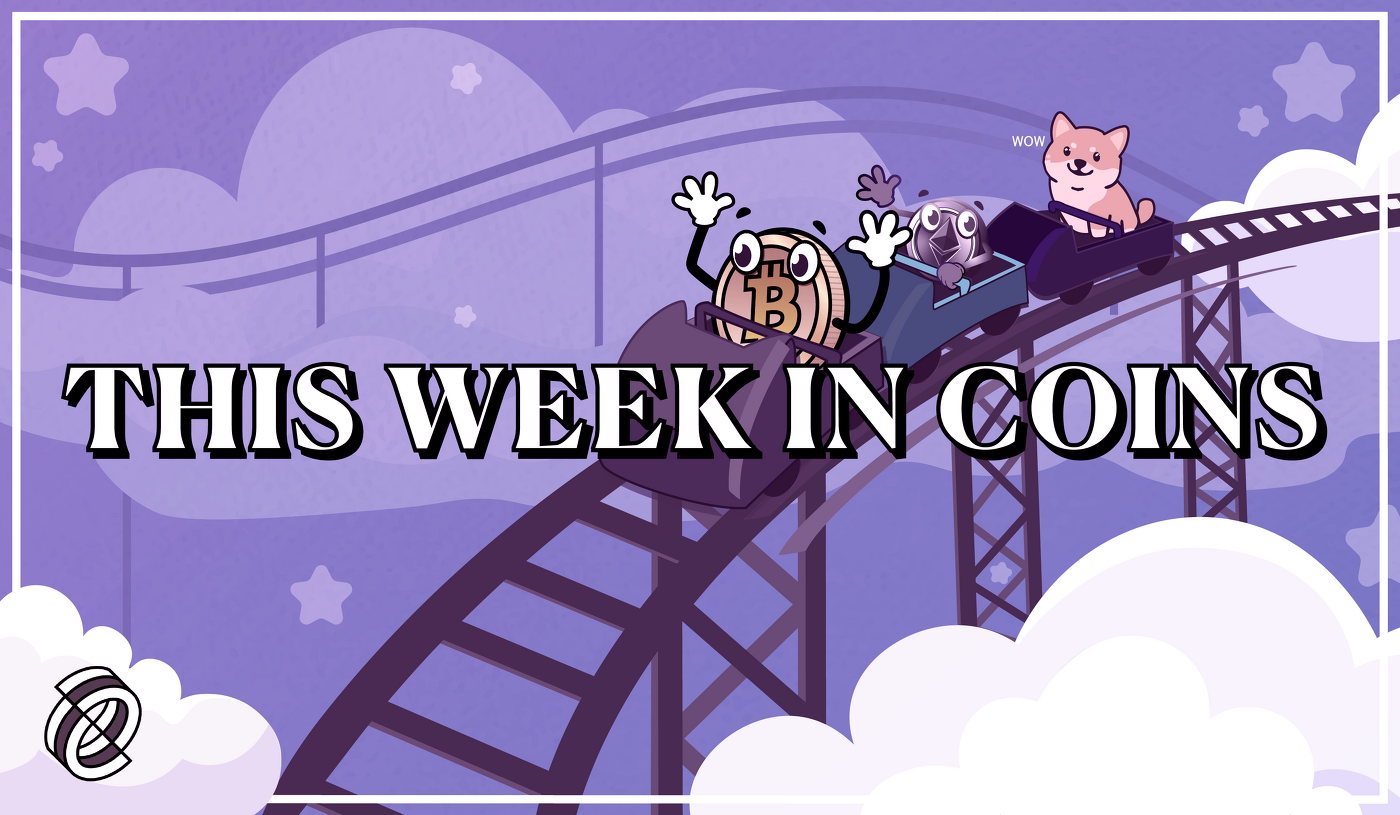 This week in coins. Illustration by Mitchell Preffer for Decrypt.
In the first week of the new year, the leading cryptocurrencies are all in the green after a brutal 2022. None of the top 20 cryptocurrencies posted major losses this week.
Bitcoin (BTC) and Ethereum (ETH) both sustained modest appreciation throughout the entire week and are up 2% and 5%, respectively, over the past seven days, according to CoinMarketCap data. Bitcoin currently changes hands at $16,922. Ethereum at around $1,263 at the time of writing.
But the two market leaders played second fiddle to an explosive recovery rally by Solana (SOL), which rose 32% in the past week, the most of any top-20 coin.
Solana's rally started with an 11% bump on Monday. The surprise rebound came after SOL had been in freefall since the catastrophic collapse of FTX in November. The exchange, and founder Sam Bankman-Fried, was a leading investor and booster of the Solana ecosystem.
Solana surged a further 16% in 24 hours on Tuesday when a Solana-based Dogecoin rival named BONK was airdropped to creators, developers, and NFT holders. BONK has blown up 43% since then.
Metaverse tokens Ape Coin (APE) and Axie Infinity (AXS) also sustained their gains from the start of the week. APE added 12% to hit $4.04 while AXS ballooned 18% to $7.06.
Cardano (ADA) and Litecoin (LTC) both rose a little over 11% this week. ADA is worth 27 cents while Litecoin is $76. Cosmos Hub (ATOM) nearly matched their pace with an 8.5% climb to $10.16. Ethereum Classic (ETC) blew up 30% this week and trades at $20.19.
As the fallout from FTX continues, the Federal Reserve and two other U.S. regulators on Tuesday issued a statement warning banks about the "significant volatility and vulnerabilities over the past year."
The joint statement continued: "Based on the agencies' current understanding and experience to date, the agencies believe that issuing or holding as principal crypto-assets that are issued, stored, or transferred on an open, public, and/or decentralized network or similar system is highly likely to be inconsistent with safe and sound banking practices."