Back to the list
Crypto thriller with Kurt Russell debuted in New York City
www.chepicap.com
15 April 2019 05:30, UTC
Reading time: ~2 m
---
The Crypto movie with Hollywood star, Kurt Russell debuted on Friday April 12th in New York City. The movie is seen as the first professional movie covering the cryptocurrency space.
The movie features a young man caught in a conflict between Wall Street, the Russian mob, Bitcoin and lots of guns. The storyline looks action packed, however the movie could be a hit or miss at this point and according to some reviews it seems to be more of a miss.
Accoding to the LA Times, some of the first reviews are mixed at best.
'The characters all feel like they've been copied and pasted from hundreds of other movies that end with armed standoffs in some featureless field or warehouse. The coveted currency may be shiny and new. The machinations of the heroes and villains are so old they creak.'
Another review said that this movie has a noir look at cryptocurrency in 'small town America'. 'Morality vs money, death of small town morals by cyber thieves. Basic family values pitted against large corporations and technology.'
'If you gotta watch it then watch it with full concentration. It helps to understand the plot when you are a crypto buff', another review reads.
Read more: 'Bitcoin will crash to $2,000, followed by HODLers screams'
If you want to see how much some of the crew members behind 'Crypto,' know about the actual cryptocurrency universe, take a look at the video below.
The movie shows plenty of cryptocurrencies, with BTC trading at roughly $7,400 in the trailer. If you end up watching the movie in theatres any time soon, let us know what you think of this high-profiled crypto flick.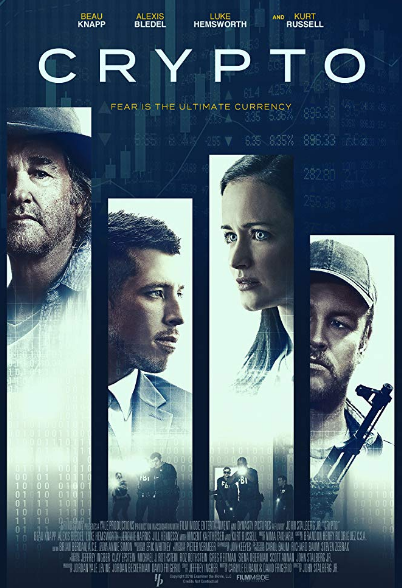 ---
Source
---
Back to the list
Similar news