Back to the list
Ethereum Makes it to Reddit Places
www.trustnodes.com
04 April 2022 14:39, UTC
Reading time: ~2 m
---
The ethereum logo has been featured on a new experiment by Reddit that has attracted close to 4 million subscribers.
Reddit places provided a blank board where anyone can place a pixel every five minutes.
These simple rules were enough to create waring tribes where artists fight on flagies – the ones that just draw flags – with streamers torpedoing both while little communities become collateral carnage.
To survive, eth heads aligned with WallStreetBet 'apes' to carve a little corner for themselves as pictured above.
Alas that didn't last with the canvas now completely transformed as bots laugh at the inefficiency of man while drawing a medieval waring knight carrying a Russian flag.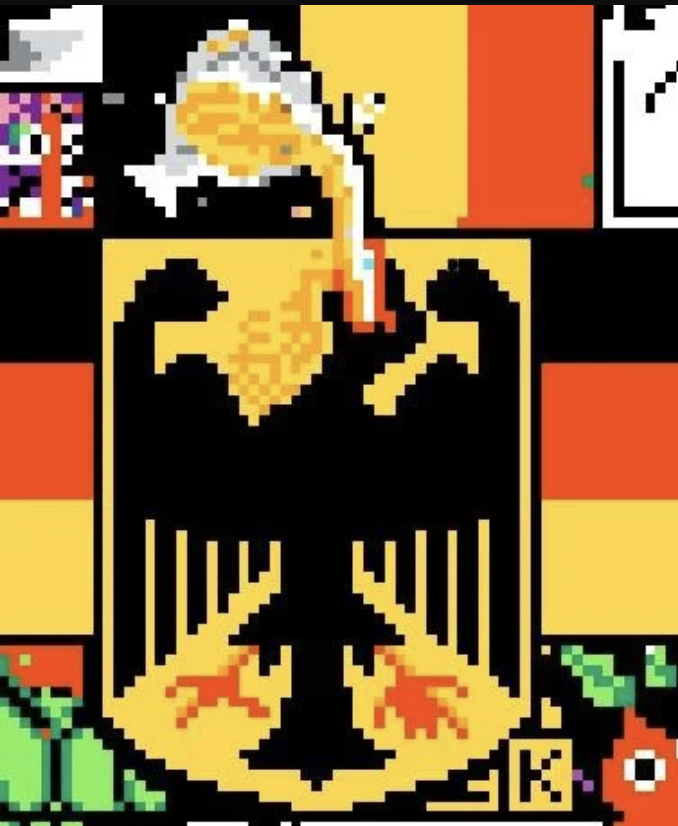 So we reject this usurpation and in protest of bot rule, we have frozen the canvas as far as we are concerned and have made it an NFT for eternity.
The NFT of the featured image above was fairly easy to do, and remains from now on the forever more true Reddit canvas. All others are fake.
Not least because it looks very pop art and an embodiment to some extent of some online culture.
The rowdy messy one, yet orderly with plenty of creativity and plenty to see.
The fun one where people collaborate for better, rather than the bot war nonsense where small communities are not respected.
So the experiment succeeded, for about one day, and successfully failed as Trustnodes got a fairly cool image and NFT out of it.
While Reddit Places therefore might worsen and worsen, the blockchain will stay at its best, at least for now, as humans keep staying a step ahead of these bots that Reddit seemingly loves to host.
---
Source
---
Back to the list