Back to the list
Saatchi Art: NFT Collection Sold Out in 20 Minutes
beincrypto.com
28 January 2022 07:55, UTC
Reading time: ~2 m
---
Saatchi Art jumped on the NFT gravy train this week and smashed it. The NFT craze does not seem to be slowing down any time soon. If NFT sales are a tulip bubble, there is no burst in sight.
Saatchi Art, one of the largest online art galleries, opened an NFT (Non-Fungible Token) project called 'The Other Avatars' this week. The public sale went live January 24. And, of course, the NFTs sold out in just 20 minutes.
The collection featured 2,500 non-generative art avatars. They were inspired by Vincent van Gogh's self-portraits. More than 150 emerging artists threw their hat in the ring to design one.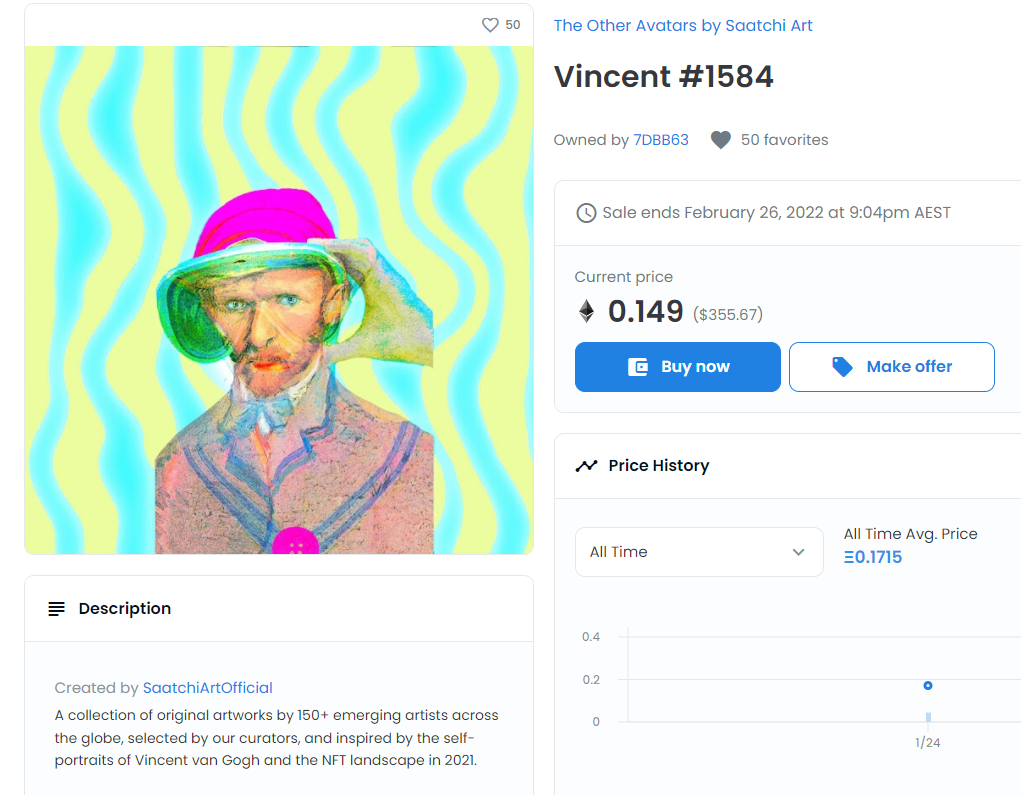 Source: OpenSea
The collection is now available on the secondary market on platforms like OpenSea. And, the artworks were one of the top three trending NFTs on Ethereum. 
The Saatchi Art online gallery hawks original paintings, drawings, sculptures and photographs by over 100,000 emerging artists from over 100 countries. The NFT sales push was done in conjunction with the owner of Saatchi Art, the Leaf Group, a consumer internet company. There is a legal stoush currently going on as to who has the right to the Saatchi name. The drama is definitely worth following.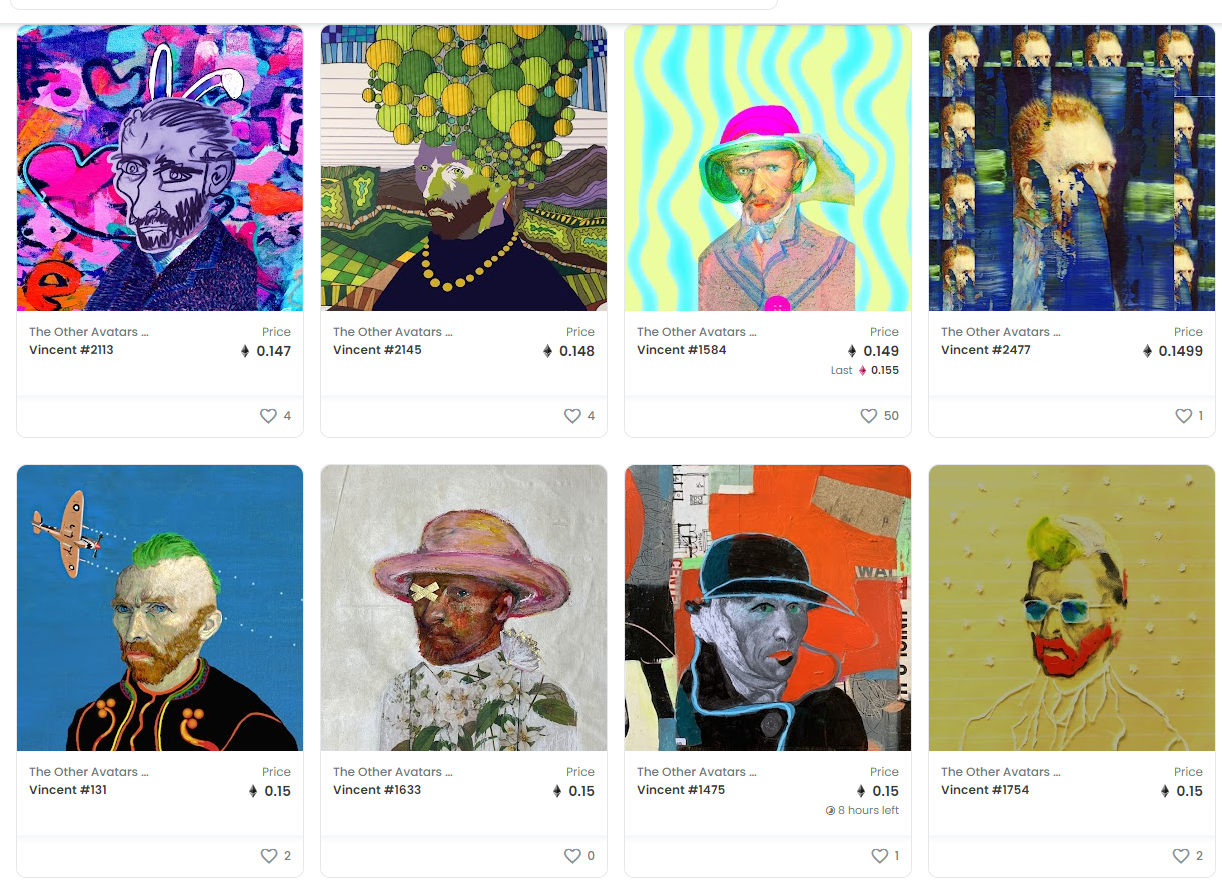 The Collection on OpenSea
Saatchi Art's physical and digital blend
If making a fast buck selling NFTs wasn't enough, in February, Saatchi Art will be selling physical works too. These were made during the creation process of the avatars. Saatchi Art has a longer-term vision of creating the first online art gallery selling NFTs and physical works side-by-side in a curated experience.
Wayne Chang, General Manager of Saatchi Art, was unsurprising excitable about the sale. "We're so pleased with the outcome of our first NFT project. It was an incredible process working with artists, both new and experienced in this space. Following the success of 'The Other Avatars,' we're currently working on new NFT projects for 2022. The team is excited to present new drops to our buyers with innovative features and themes that stay true to Saatchi Art's mission of democratizing the art world."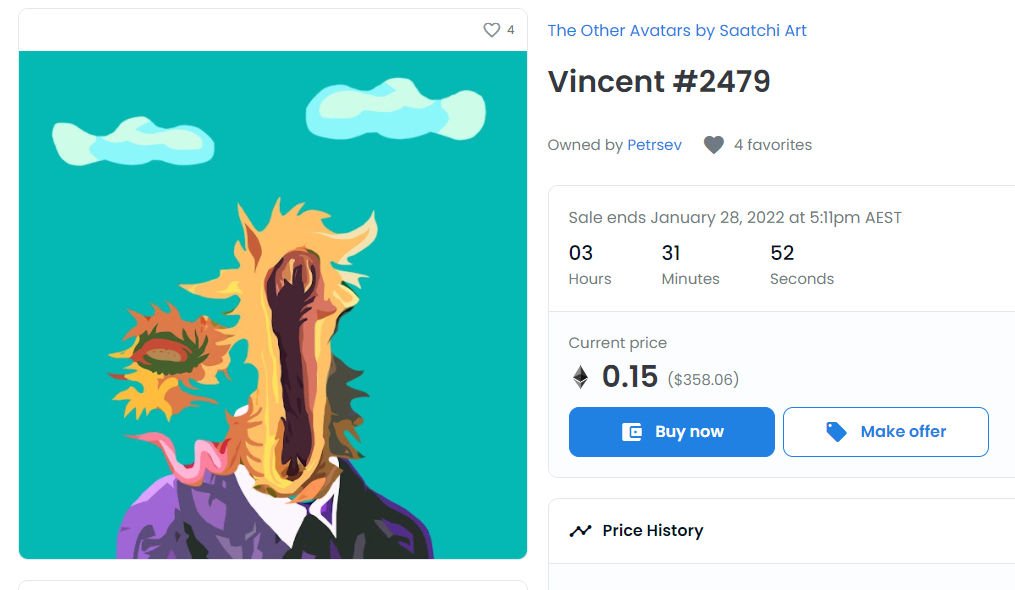 Source: OpenSea


Sean Moriarty, CEO of Leaf Group admitted that the NFT art space is pretty crowded. Unless you have a name like Saatchi. "We're excited to continue to explore this fast-growing space and see a number of possibilities across our Leaf Group portfolio of media and commerce brands."

If you want to be notified of upcoming Saatchi NFT drops, click here. Or, you could totally not do that too. It's a brave new art world out there. Go well.
---
Source
---
Back to the list
Similar news